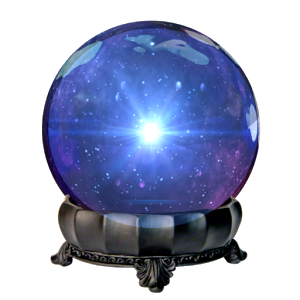 It's only August, but now is the time when we start planning our assortment of Broadway Show Bus trips for 2018. I bet you want to know how we decide which shows to book on which dates! A crystal ball of course! Doesn't everyone have one of these?
Okay, so we don't really have a crystal ball, but since we've been doing this for so long, we do have an idea of the type of shows our tour guests like. There's the steady eddies like: The Phantom of the Opera, The Lion King, and Wicked. Then there's the shows that are still bringing people in after a couple years like Beautiful, and School of Rock. There's the newer shows like Come From Away and Anastasia. And, of course, there are the untouchables like Hamilton and Dear Evan Hansen – we get laughed at when we request those shows! Perhaps the most exciting, but most unknown, are the newcomers. Late 2017 and 2018 have their share of newcomers and it looks like there will be lots of new shows to deliver to our tour guests.
Check out the newest musicals coming to Broadway:
The Band's Visit
The critically acclaimed new musical that celebrates the deeply human ways music and laughter connect us all.  After a mix-up at the border, an Egyptian Police Band is sent to a remote village in the middle of the Israeli desert. With no bus until morning and no hotel in sight, these unlikely travelers are taken in by the locals. Under the spell of the desert sky, their lives become intertwined in the most unexpected ways. The Band's Visit celebrates the deeply human ways music, longing and laughter can connect us all.
Escape to Margaritaville
A new musical featuring both original songs and your most-loved Jimmy Buffett classics. Follow Tully, a part-time singer, part-time bartender, and full-time charmer who thinks he has life all figured out until a beautiful career-minded tourist steals his heart and makes him question everything.
Once On This Island
Bursting with Caribbean colors, rhythms and dance, the story of Ti Moune comes to vibrant life in a striking production. Ti Moune is a fearless peasant girl who falls in love with a wealthy boy from the other side of the island. When their divided cultures keep them apart, Ti Moune is guided by the powerful island gods, Erzulie , Asaka , Papa Ge , and Agwe, on a remarkable quest to reunite with the man who has captured her heart. Come and gather around for Once On This Island, a triumph of the timeless power of theatre to bring us together, move our hearts, and help us conquer life's storms.
Frozen
Elsa and Anna take the stage in the Broadway adaptation of Disney's hit film! This is the timeless tale of two sisters, pulled apart by a mysterious secret. Both are searching for love. They just don't know where to find it.
Half Time
An original musical about a group of ordinary seniors with extraordinary dreams. Take the uplifting  journey with these dreamers—and the young coaches who inspire them along the way—as they battle self-doubt, stereotypes and even each other for a chance to bust a move at center court in front of 20,000 screaming fans. Together they remind us that in life, when the odds are stacked against you and the challenges seem too great to overcome, it's not the end of the game—it's HALF TIME.
My Fair Lady
Lerner and Loewe's classic musical returns to Broadway. Adapted from George Bernard Shaw's play and Gabriel Pascal's motion picture Pygmalion, My Fair Lady premiered on Broadway on March 15, 1956. Boasting a score that contains such now-classic songs as "I Could Have Danced All Night," "Get Me to the Church on Time," "Wouldn't It Be Loverly," "On the Street Where You Live," and "I've Grown Accustomed to Her Face," My Fair Lady was hailed by The New York Times as "one of the best musicals of the century," and by the NY Herald Tribune as "a miraculous musical."
Harry Potter & The Cursed Child (Part 1 & 2)
The eighth story in the Harry Potter series arrives on Broadway! It was always difficult being Harry Potter and it isn't much easier now that he is an overworked employee of the Ministry of Magic, a husband, and a father of three school-age children. While Harry grapples with a past that refuses to stay where it belongs, his youngest son Albus must struggle with the weight of a family legacy he never wanted. As past and present fuse ominously, both father and son learn the uncomfortable trust: sometimes, darkness comes from unexpected places.
We already have great seats reserved for many of these shows, and as always, if a show isn't listed on our Broadway shows lineup you can still count on us for great seats to any show when you book with our NYC Express Option – you choose the show and we take care of the rest! We'll drop you off at 11am and pick you up at 6pm – we make it super easy for you to enjoy New York City and Broadway!
When Starr takes you to Broadway, we drop you off right in the heart of the Theatre District where you'll have access to great restaurants, shopping and people watching! Starr makes it easy to see a Broadway show so check out our assortment, sit back and let us take you there!