One of the best parts of traveling on a Starr trip is all the fantastic friends you meet on your journey. Even better, these often become lifelong friends.
To help foster this camaraderie, we're excited to provide great opportunities and programs where you can meet fellow travelers even BEFORE you set out on your adventure.  Welcome to the Starr Solo Traveler Community!
So how does it work? Where is this community?
Well, the great news is that you can be a part of this community online, on your trips, as well as at special events.  Here's how you can get involved:
Online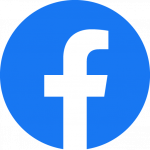 Introducing the Starr Solo Travelers Facebook Group
We've created this private Facebook group both so we can communicate with you, but more importantly so you can communicate with each other.
Want to find out who's going on what trips?  Looking for a roommate? Want recommendations on a particular trip you are thinking about taking?  Check out all the great photos and comments people are sharing, and get connected… This is the spot for you!  (use the button below to join the group)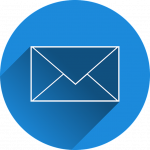 Stay In Touch With the Latest Solo Traveler Updates From Starr
Looking to be the first one to know when a new event has been planned, or when we've just added a new tour.  Join our Solo Traveler Email Group.  We hope you join the Facebook group, but if you don't have Facebook, at least you can stay up to date by ensuring you get all the relevant emails and notifications.
Subscribe today: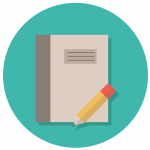 Read Our Blog!
We're always writing great articles, and even have special articles we create just for our independent travelers like you.
Head on over and read some great articles today.
Rooming Options and What It Means For You
The "Room" Situation… To Share, or Not to Share.
In the immortal words of William Shakespeare, "To share or not to share, that is the question!"  Ok so that's not quite right, but it is still a good question.  We know there are pros and cons, so here's a quick guide to help you understand pricing and what might work best for you.
So why does it cost "more" to travel as a single?  Well the real answer is that it really doesn't cost any more, it's all about the hotel.  Take the example of a brother and sister who are traveling and want their own rooms – they would each pay the "single" rate.  If they decided to share a room, they would pay the double rate.  The same thing applies to anyone who wants a single room.  While there are added benefits like no fighting over what TV station to watch or how late to keep the lights on, that extra luxury comes with a cost.
In terms of the tour, the hotel room situation is the ONLY factor that increases or decreases the cost (see below).  We understand that cost can be high for some people which is another reason we are so excited about building the solo traveler community – as you meet new friends and come together you may decide to share a room … just make sure to find out who likes Wheel of Fortune and who doesn't before you book 😉
Sample Cost of Tour With a Single or Double Room:
Cost Per Person based on:
Tour Component
1 person in room
2 people in room
Bus Transportation
$200
$200
Attraction #1
$25
$25
Attraction #2
$15
$15
Meal #1
$25
$25
Meal #2
$40
$40
Hotel (2 nights)
$325
$163
Guide Service
$15
$15
Total Cost of Tour
$645
$483
As you can see, the hotel is really the only difference in the cost of the tour.  Armed with that information, you can decide if you want to explore finding a roommate in the Solo Travelers Facebook Group, or just bask in the luxury of your own private oasis.
All the important information you need to know about traveling with Starr:
Quality Accommodations
The tour staff at Starr regularly visits and selects top quality accommodations for you, our travelers. We work hard to ensure you are comfortable both on and off the road.
Need help or want to learn more about Starr?
Contact us today at 609-587-0626