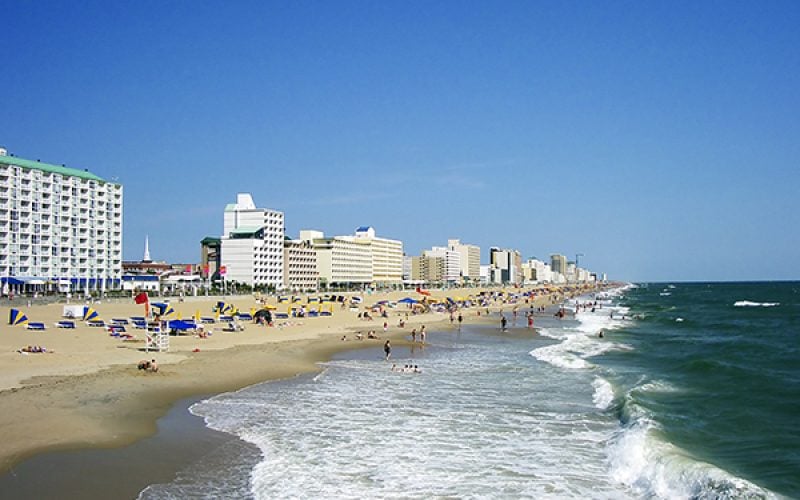 Even though the weather is cold, it's never too early to start thinking about having fun in the sun. This week, we explore our Virginia Beach: Under the Boardwalk vacation in our final installment of our New Year's Bucket List Resolutions for the Young at Heart series. With your New Year's Bucket List Resolutions in mind, get ready to plan an amazing trip to Virginia Beach and join Starr for this large group celebration with three straight nights of music near the Virginia Beach boardwalk featuring the festive beach songs of the 1950s, 60s and 70s.
Your vacation by bus begins with a sightseeing tour of the waterfront city of Norfolk, home of the world's largest naval base. Your bus tour will highlight the port city's colorful 400-year history as you ride through the historic district. "The history of Greater Norfolk coincides with the birth of our nation, and throughout the region, evidence of this important past can be enjoyed today." Next up, experience the MacArthur Memorial, a museum and research center which is dedicated and committed to preserve and showcase the life and times of five-star General of the Army, Douglas MacArthur. "In 1961 General MacArthur executed a deed of gift in which he gave the City of Norfolk all his trophies, medals, prizes, decorations, uniforms, flags, swords, battle souvenirs, personal papers, documents, records and other personal memorabilia. The city restored the historic 1850 city hall to house this collection." The memorial offers an extensive glimpse into our nation's history through its outstanding collection which traces his life and achievements as well as the story of the millions of American men and women who served in the Armed Forces from the Civil War through the Korean War. Take a look at the past, and feel thankful for our future through this fascinating look back at some of the bravest American men and women. The General and his beloved wife, Jean, are entombed in the rotunda of the memorial. You'll enjoy some free time on your own to have lunch in the Waterside District, Norfolk's premier dining and entertainment district where you can dine, shop and gaze out at the beautiful water, before visiting Nauticus, an exciting science and technology center exploring the power of the sea and home of the Battleship Wisconsin, one of the largest battleships ever built. Before returning to the hotel, we'll stop by Doumar's, a leader in the world of ice cream since 1907 and home of the first ice cream cone machine. Doumar's has always made homemade waffle cones, and they even use the same recipe and machine that Abe Doumar made in 1907! Bridge the past and the present as you take a lick of a delicious and historic treat. Tonight, don your flip flops and brightly colored Aloha shirts for an "Evening in Margaritaville," filled with live music, dancing, and a Caribbean-style meal as you kick up your feet with one of the best Jimmy Buffet Tribute bands in America, Changes in Latitudes. You'll love this festive themed party, with a show band, a shag dance floor, and a cash bar with margaritas!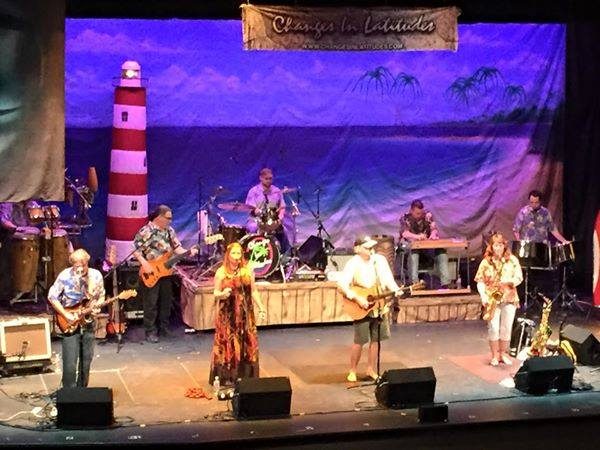 The fun doesn't stop there. Rise and shine the next morning for a sightseeing tour of Virginia Beach showing us beautiful views of the Atlantic Ocean as we learn all about this resort city. Next, we'll fly back to the past and explore the Military Aviation Museum. This fabulous museum holds one of the world's largest private collections of World War I and World War II era military aircraft. Each of them are restored in beautiful condition, and they look like they could fly away at any moment. In fact, many of them can, as most of the planes are air worthy, and are flown in demonstrations and air shows throughout the year. Later this evening, get ready for a concert by Charlie Thomas' Drifters! The men in this vocal group are members of The Rock n' Roll Hall of Fame, The Vocal Group Hall of Fame and The Songwriters Hall of Fame; they also have 13 Billboard Hot 100 Hits! Hear songs such as "Under the Boardwalk," "This Magic Moment," "Save the Last Dance for Me," "Stand By Me," and "Fools Fall in Love." This is a big musical concert on a full theatrical stage with Broadway quality sound and lights so get ready for a fantastic night!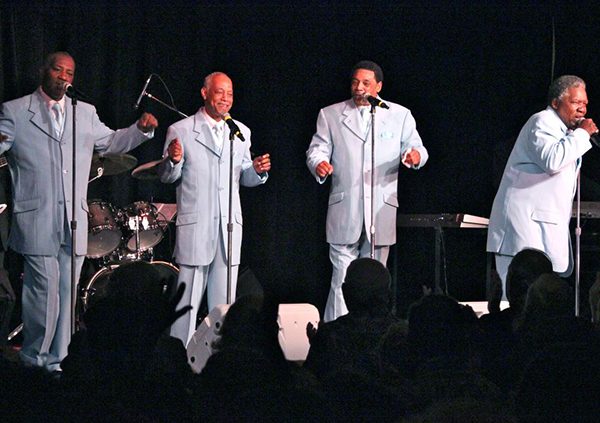 Enjoy a relaxing morning, then board the Spirit of Norfolk for a luncheon as you travel along the Elizabeth River for great views of the waterfront and the mighty Atlantic Fleet at Norfolk Naval Base. You'll love the casual yet festive atmosphere as you dance along to DJ entertainment, listen to their live narration, relax or enjoy interactive games on their skyline deck! Later this evening, it's time to don those flip flops and floral shirts again for a big Beach Boys Boardwalk Bash! This themed party is a California blend of dinner and dancing that starts the night right. Hear the great tribute band, Still Surfin', play the best of the Beach Boys including "California Girls," "Surfer Girl," "Little Deuce Coup," and "I Get Around."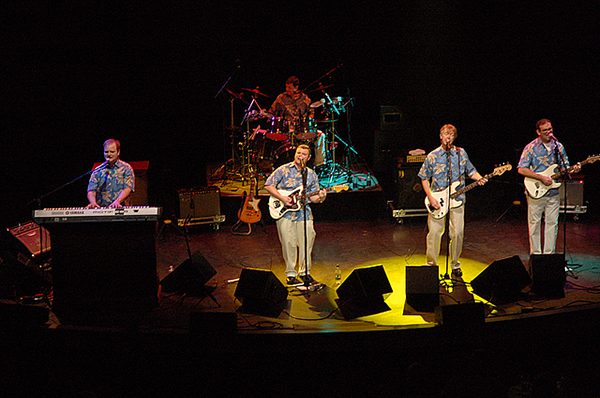 Treat yourself to a relaxing and enlightening trip, and achieve your new year's resolution. Be yourself and find yourself through the sounds and sights of the past. Relax your body through beautiful music, and your mind through enlightening historical landmarks. This trip is a cultural masterpiece, from the music to museums, and is truly a vacation for the senses, and one of the best ways to  start off your new year.
Join us in October for celebration after celebration in beautiful Virginia Beach!