As the height of the touring season was about to begin I started reflecting back on the bus tours I escorted last year.  Each tour is unique, even if I've traveled there before, partly due to changes in the landscape, different local guides, new venues to see and familiar ones to explore more deeply.  But my favorite part of directing tours is the people I come to know as we travel together – for they help to create my wonderful memories of these trips.
A few who come to mind are the 12 friends and a few family members who traveled on the Agawa Canyon, Ontario bus tour with us.  I affectionately named them the "dirty dozen" (their photo is below).  These 12 people were warm and friendly to everyone and included others in their conversations and adventures whether on the train or during the evening activities.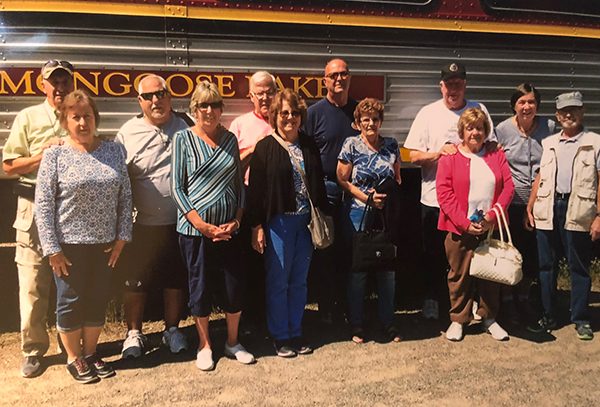 On the same trip were two brothers and their wives who were the "readers" of the trip.  They all were reading different genres of books and provided us with enough book titles to last for months.
During several of the trips I met fellow knitters. On one trip, a guest was kind enough to edit and write directions for a sweater to make it fit better.  We laughed and talked about knitting shops along the trip.  Just another guest helping another traveler and building memories of a fun-filled vacation.
So many guests last season were celebrating anniversaries and birthdays.  One couple wore color-coordinated clothing every day to celebrate their anniversary and the entire coach waited to see how they were matched each morning.  Everyone enjoyed watching their celebration.
Then there was the creative guest who turned my name into an acronym as a thank you for a fun-filled and exciting trip to the Mississippi Gulf Coast. On that trip we were on a Shrimp boat (who knew there were so many different kinds of shrimp) and took great photos.
As I move through this tour season I realize that each trip, whether a new or a familiar one, will be interesting, exciting and fun-filled. They are always planned with fascinating sites to see, shops, buildings and monuments to explore plus beautiful scenery, but most importantly the coach will be filled with great tour guests who help create our wonderful memories.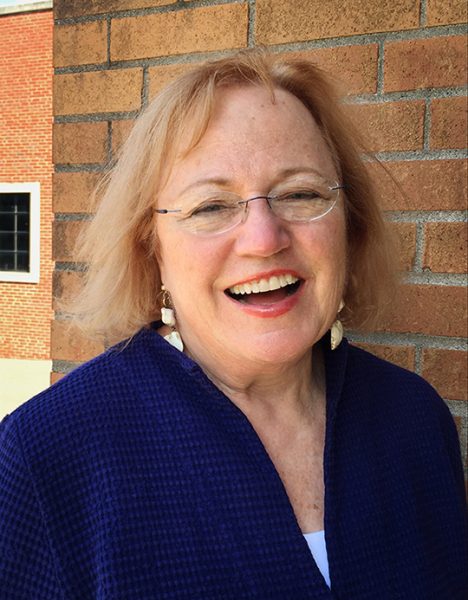 I look forward to making memories with you one day,
Anndee Byers
Starr Tour Director
This year, travel with me to the Gaylord National Resort in August, Mississippi's Gulf Coast or Pittsburgh in September, Savannah & Charleston in October, or Busch Gardens in December. I'm also directing a variety of day trips! Click here to find out more.