How it is that I feel like I just took out my white pants, when in reality Memorial Day was 2 months go? How is it that our (first and last) family-day-at-the-beach is planned for Labor Day Weekend, just a few days from now? Summer has flown by! But it's no surprise – time flies when you're having fun. Can we ever slow it down?
Here's a recap of the "Summer of Starr" that brought so many of us wonderful travel memories: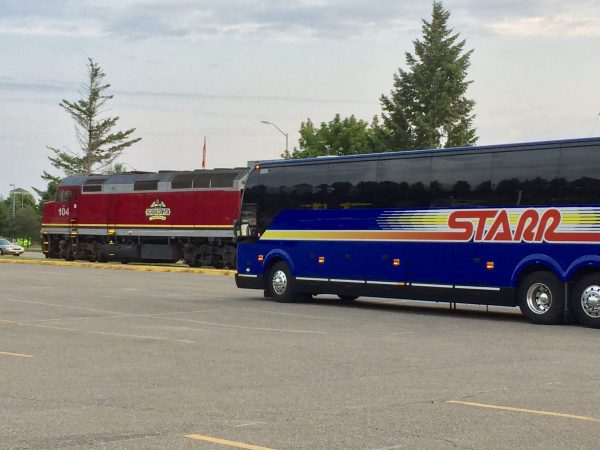 On our Agawa Canyon bus trip, Carole Brown and her group had a wonderfully scenic train ride to the bottom of the Canyon where tour guests had some time to spend and take in the beautiful Canadian landscape. Do you think the Starr Bus was going to race the train? Hmmmm…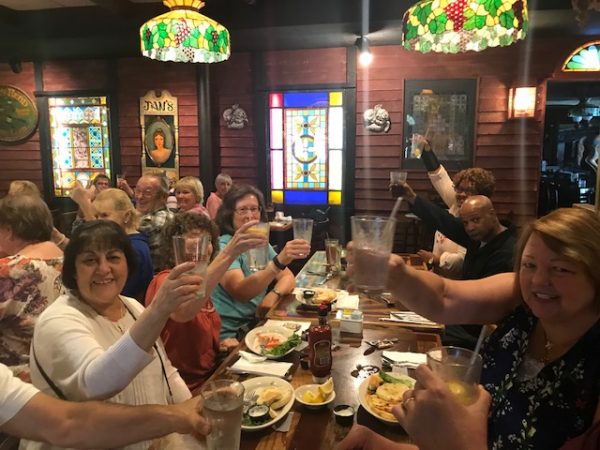 You can't look for ponies on Assateague Island on an empty stomach which is why we stop for lunch at Phillip's Crab House in Ocean City. Sure looked like the group was enjoying their meal. Glad the weather held out for them, too! Starr Tour Director Angie made sure the weather forecast was looking good!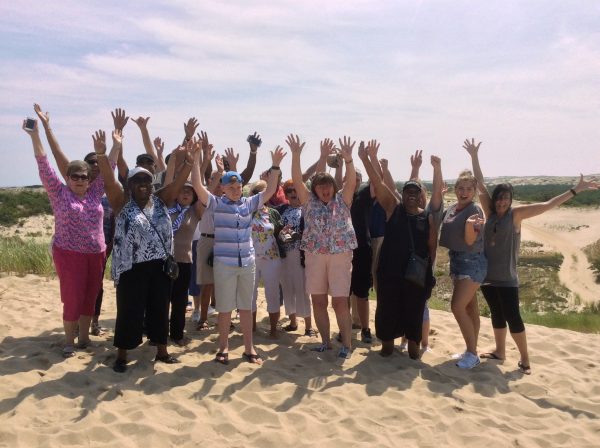 Tour Director MaryAnne and Driver Bill (also MaryAnne's husband) had a great time on their trip to Cape Cod. This shot shows 40 happy hands in the air at the National Seashore. Our fabulous tour guests loved Starr's new hotel and the Dune Riding Tour was the favorite activity!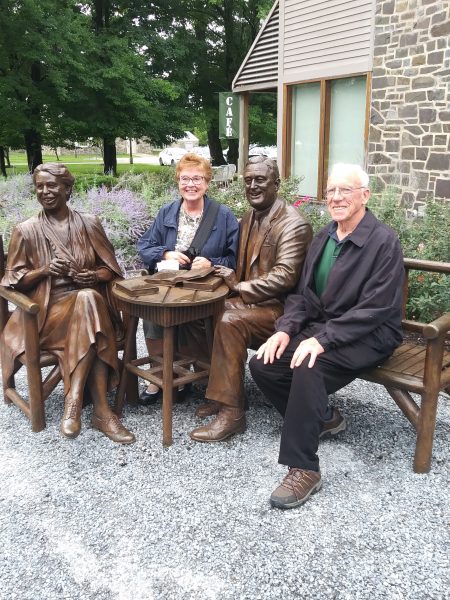 Our 3-day Bus Trip to New York's Hudson Valley stopped for a visit to FDR's Hyde Park home where Tour Director Bette snapped a photo of these two lovely couples: Franklin and Eleanor Roosevelt and two happy Starr bus tour guests. We also stopped at West Point, a Winery, Innisfree Gardens, Vanderbilt Mansion and did a Boat Cruise. It was a busy but memorable trip!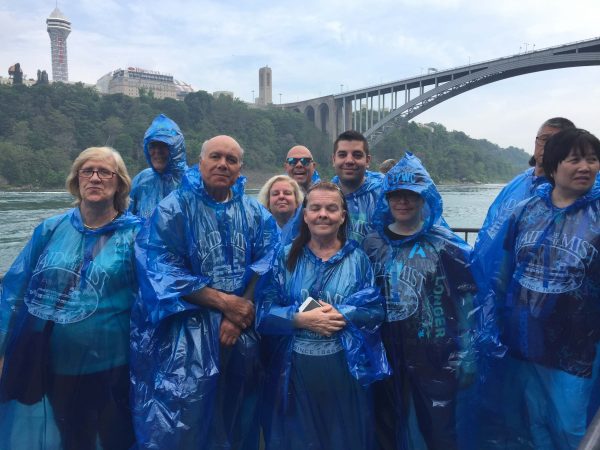 For the first time in many years, we operated a bus tour to the American side of the Falls – where you don't need your passport. These (thankfully) dry Starr travelers had a wild time on the Maid of the Mist Boat Cruise with their Tour Director Karen. On this Niagara USA bus trip we wanted to make sure our tour guests got up close and personal with the Falls! The feedback was very positive for this first-time tour itinerary and the tour guests loved staying at the Seneca Niagara Casino Resort!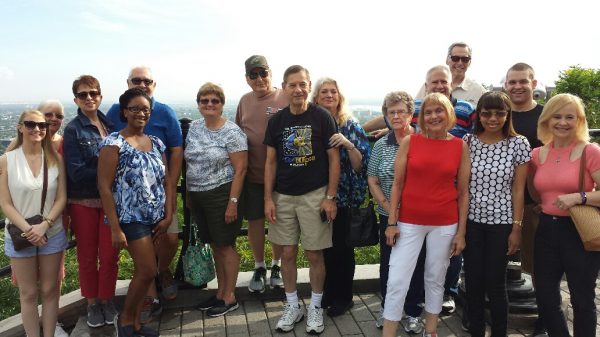 Penny Rudolph, Starr Tour Director and resident photographer, took this wonderful group shot on our August trip to Quebec City and Montreal. Our Canadian neighbors welcomed us with open arms and warm hospitality. Boy the Hilton Quebec City is magnificent and in a great location!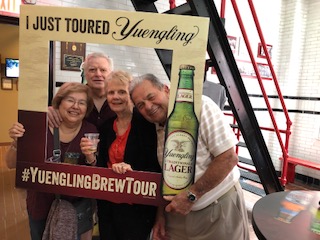 Summer heated up with Christine Durling and her tour guests on this trip to the Yuengling Brewery and Jerry's Classic Cars & Collectible Museum. We tasted some beers at America's Oldest Brewery and then relived the past at Jerry's with over 20,000 interesting items! What fun!
So as you can see, the summer flew by but here is an example where Starr tour guests stopped to take care of themselves. They treated themselves to a wonderful vacation that delivered memories that will last much longer than our short 2 month summer! Don't let the fall pass you by, we have lots of bus trips to choose from!
What memorable trips did you take this summer?