This week we travel south to Mississippi where one of many highlights on your New Year's Resolution vacation is your stay at the Beau Rivage Resort and Casino, but the great things about this trip don't stop there. Take everything you would expect at a beachfront destination, add historic attractions, beautiful towns, delicious cuisine, and mix in a heaping spoonful of Southern hospitality. Now that's a recipe for fun!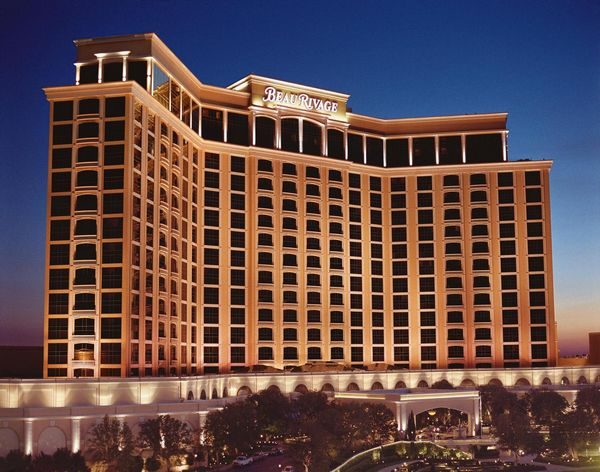 You'll stay at the luxurious waterfront Beau Rivage Resort & Casino located on the Gulf of Mexico in Biloxi, MS. A AAA Four Diamond Award recipient, this hotel overlooks the Gulf of Mexico and offers fabulous gaming, a large and diverse selection of shopping opportunities, and 12 options for dining with everything from a great buffet to fine dining and a 24 hour cafe.
Get the real southern coastal experience with a Shrimping Trip and Marine Adventure Cruise. "The pride and heritage of Biloxi comes alive aboard this unique and interesting cruise.  Learn everything you ever wanted to know about catching, cooking, and eating this delicious southern delicacy, Mississippi Gulf Coast Style. The crew will entertain and educate while dropping a 16 foot trawl and dragging the bottom of the Mississippi Sound for all of the delicacies she has to offer. Upon leaving the harbor, the shrimping net is set out with full details of how and what makes the net spread and operate correctly."¹ The net will catch shrimp and other sea creatures in its path. You'll have an opportunity to see one or all of the following: Blue Crabs, Flounder, Stingray, Oysterfish, Squid, Pufferfish, and numerous other species of local marine life.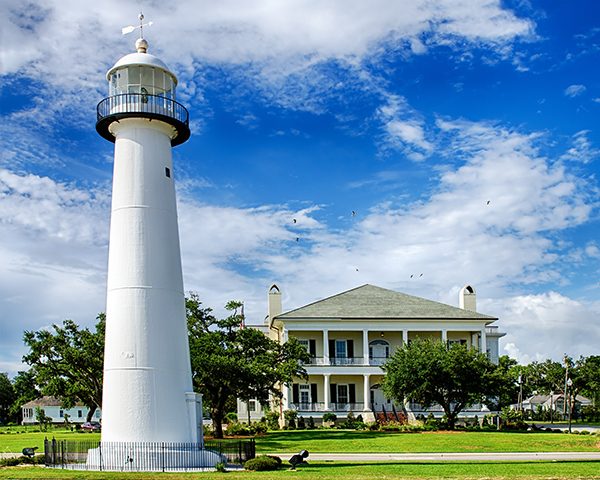 Experience the city of Biloxi, one of the oldest communities in the country, settled in 1699. The city is a cultural melting pot set against a backdrop of sugar-white sand beaches, museums and historic sites, tantalizing seafood restaurants, and more. Our unique tour of Biloxi will take you back in time on an historical journey though Old Town Biloxi and the Hurricane Katrina devastated areas.  You'll get to see Biloxi's Visitor Center & Museum, Hurricane Memorials, Biloxi Town Green, and Biloxi Lighthouse.
Speaking of history, another highlight of this trip includes a visit to Beauvoir, the last home of Confederate President Jefferson Davis.  The beautifully restored Beauvoir house dominates the sprawling complex that includes antebellum outbuildings, a Civil War museum, a historic cemetery, the tomb of the Unknown Soldier, and nature trails.  You'll also pay a visit to The Little White House Historic Site – the cottage where Franklin Delano Roosevelt died on April 12, 1945. Preserved as it was on the day he died, you'll see original furniture, memorabilia & the portrait on which Elizabeth Shoumatoff was working on when the President suffered a stroke.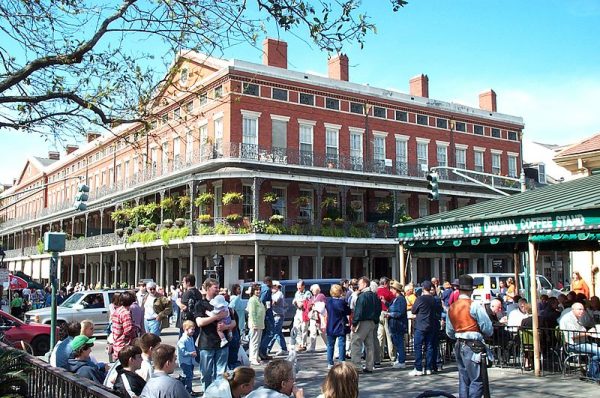 You'll love New Orleans, yet another highlight on this vacation. Your New Orleans City Tour is a thorough and fascinating introduction to the endless variety of sights found in America's most European city. Then, experience a wonderful Jazz Brunch Buffet at the Court of Two Sisters before having free time to explore the French Quarter on your own. See the famous architecture, gaze at the beautiful St. Louis Cathedral in Jackson Square then head across the street for a famous beignet from Cafe du Monde. The French Marketplace isn't far from here, and the French Quarter itself is teeming with art and antiques and unique shops. And then there's the music… it is hard to go anywhere in the French Quarter without hearing some of that fabulous New Orleans jazz. This is a city that will keep you coming back for more!
The Gulf Coast is home to many special southern treasures and this is just a small sample of all that you'll see and do on this vacation. Come with us and see what Mississippi's Gulf Coast has to offer!
Reference:
¹Biloxi Shrimping Trip