As a Tour Director for Starr, there are many days and nights throughout our busy travel season that I, like my fellow Tour Directors and like our passengers, are away from our own homes.  I have to admit, passengers aren't homesick for too long, especially when the tour includes visiting some pretty unique, historic, and even haunted houses.   All guests have to do is "wipe their feet" and they are welcomed into the private homes of rock stars, corporate executives, historical figures and sometimes homes of those who have left this world… or have they?  Below is a short list highlighting some of these intriguing homes that open their doors to Starr customers.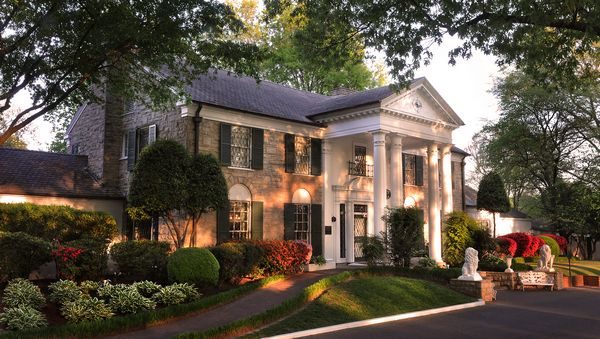 GRACELAND, Memphis, Tennessee—Available on the Memphis/Nashville Tour.
Home to Rock n' Roll Legend, Elvis Presley, this colonial mansion has been frozen in time complete with original furnishings and shag carpeting.  You'll be treated to a glimpse of the famous "jungle room," and billiards room where a large tear can be seen on the pool table.  Culprit unknown.   You can pay respects to Elvis and his family members in the Meditation Garden which is adjacent to the house.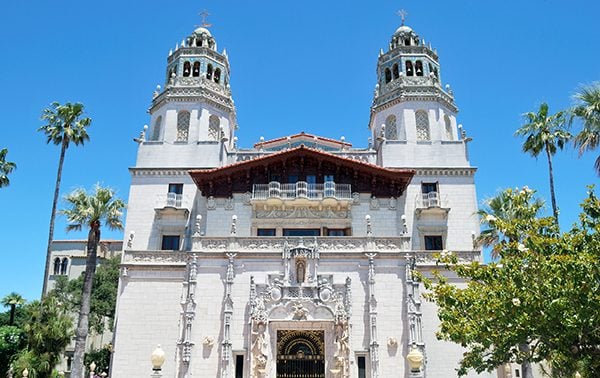 HEARST CASTLE, San Simeon, California—Available on the Cross Country by Bus Tour.
Sitting high on California's Central Coast overlooking the Pacific Ocean, is William Randolph Hearst's Casa del Mar.  The media genius built his dream house in 1947.  It boasts 165 rooms and 127 acres of gardens.  Actors, politicians, business executives, and newspaper moguls were often guests to his "Enchanted Hill."  It was here that they would meet for cocktails, conversation and just plain fun surrounded by Renaissance and Baroque tapestries as well as masterpieces of paintings and sculptures.  The Neptune and Roman Pools are only two reasons to see for yourself what money and power looked like back then.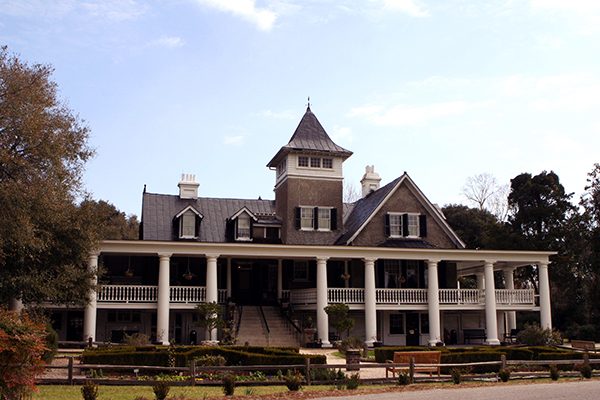 MAGNOLIA PLANTATION, Charleston, South Carolina—Available on the Savannah/Charleston Tour.
It's easy to fall into the Southern expressions of "yes ma'm" and "bless your heart" after visiting these 70 acres dating back to the 1670s.  The primary crop was rice which eventually took a backseat to the beautiful gardens which were constantly being expanded deserving the title of "America's Oldest Romantic Gardens."  The site was declared a National Historic Landmark in 2001.  The plantation bore witness to both the American Revolution and Civil Wars.  So its no wonder that stepping onto their grand porch gives you the feeling of being greeted like long lost relatives—much like in "Gone With the Wind."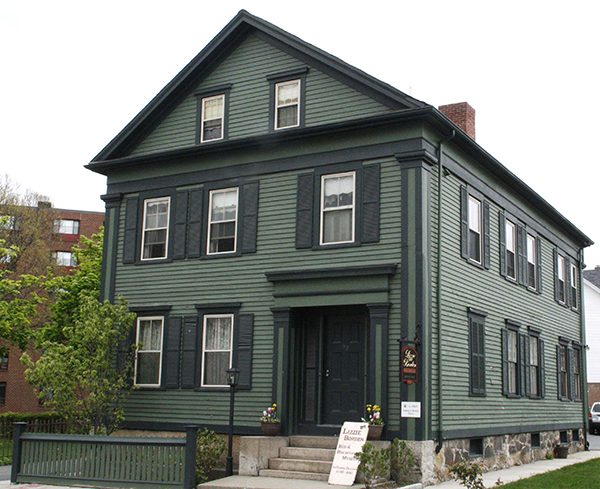 LIZZIE BORDEN HOUSE, Falls River, MA—Available on Ghosts of Providence, Rhode Island Tour.
Now a Bed and Breakfast Inn as well as a museum, this house is especially popular during the Halloween season.  Registered with the Fall River Historical Society as a tourist attraction, this three-story Victorian house is where the 1892 infamous axe murder of Abby and Andrew Jackson Borden occurred.  Their daughter, Lizzie Borden, was tried and acquitted.  Visitors can see most rooms in the house and then make their way over to the gift shop for some unique purchases.  In case you have a family gathering, wedding or need to schedule a seance, the entire house or individual floors are available to rent!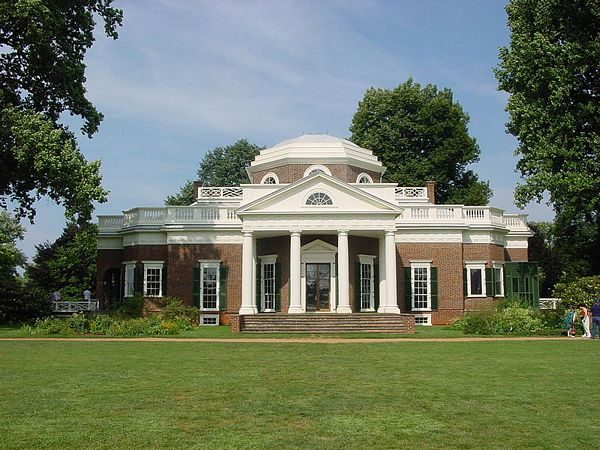 MONTICELLO, Charlottesville, VA—Available on Presidential Homes of Virginia Tour.
Visiting the home of our third US President, Thomas Jefferson, gives you the opportunity to share in the interests of this Renaissance man.  The estate shows off his 43-room house that he designed in 1769 and finished in 1809.  His plantation was a source of food as well as a laboratory for plants from all over the world.  Jefferson's parlor is one of the rooms where he would entertain his political peers.  On your visit, be sure to check out one of three house privies or as Jefferson called them his "air closets."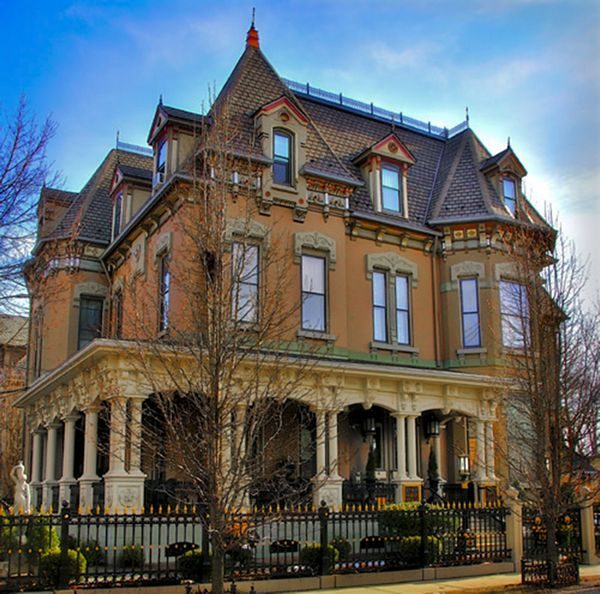 STEGMAIER MANSION, Wilkes Barre, PA—Available on Pocono Fall Foliage Tour.
If you are fond of the Victorian Era,  then you will absolutely love the home of Frederick and Mary Steigmaier, founder of the Stegmaier Beer Company.  Said to be the aristocrats of Wilkes Barre, the Stegmaiers weren't only highly regarded because of their world-renown "Gold Medal" beer, but for their philanthropy as well.   Restored by its present owner as a Bed & Breakfast and venue for special events, you are in for a real treat as each room is over the top Victorian—wallpaper, furniture, household furnishings.  Doesn't matter if you have lunch in the Ladies or Gentlemen's Parlors, you are transported back in Victorian time!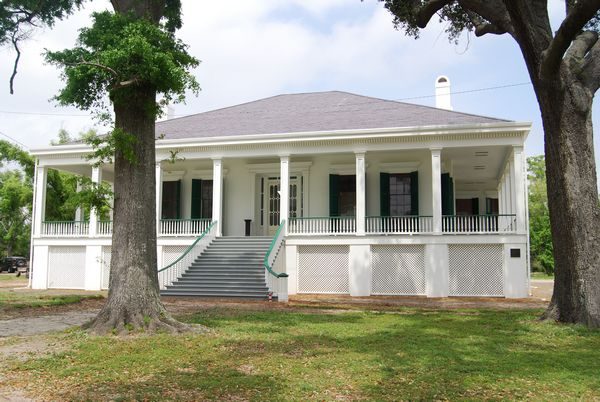 BEAUVOIR, Biloxi, MS—Available on Mississippi Gulf Coast Tour.
Confederate President Jefferson Davis had a stunning view of the Gulf of Mexico from his large estate.   Willed to him by, Sarah Ellis Dorsey, Davis lived out his final years at Beauvoir.  With his passing, his second wife, Varina Howell Davis sold it to the Sons of Confederate Veterans with the stipulation that it be used as a Confederate veterans home.  It is on the National Historic Landmark Registry.  Besides touring Davis' home, visitors are treated to museum and library Civil War artifacts.  Be sure to ask about the Camel Corp—it is fascinating!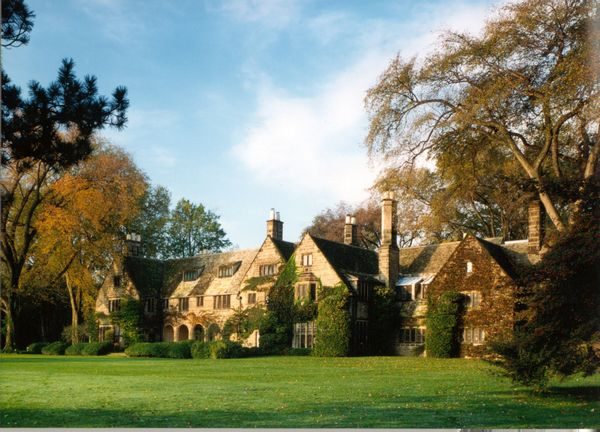 EDSEL AND ELEANOR FORD HOUSE, Grosse Pt. Shores, MI—Available on Agawa Canyon, Ontario Canada Tour.
Just when you think you've seen it all, you haven't seen it all!  Although Edsel, the son of Henry Ford, had multiple houses, this one on Lake St. Clair was where he and his wife Eleanor raised their four children.  Built on 87 acres and designed by the premier landscape designer, Jens Jensen, this house tour is as much about the outside as the inside.  Jens managed to combine woodlands, meadows and wetlands in such a natural way that guests are mesmerized.  Each building on the estate is fashioned after English cottages including their daughter's playhouse complete with plumbing and electricity!  The wood paneling, doors, fireplaces, and chimney piece come from various areas of England.  The kitchen counters made of sterling silver and a secret photography darkroom are more reasons not to miss this tour.
So, when you feel like "running away" from your own home for a at least a little while, consider taking a Starr bus tour and visiting one of these wonderful homes! You won't be disappointed!
Happy travels,
Christine Durling, Starr Tour Director