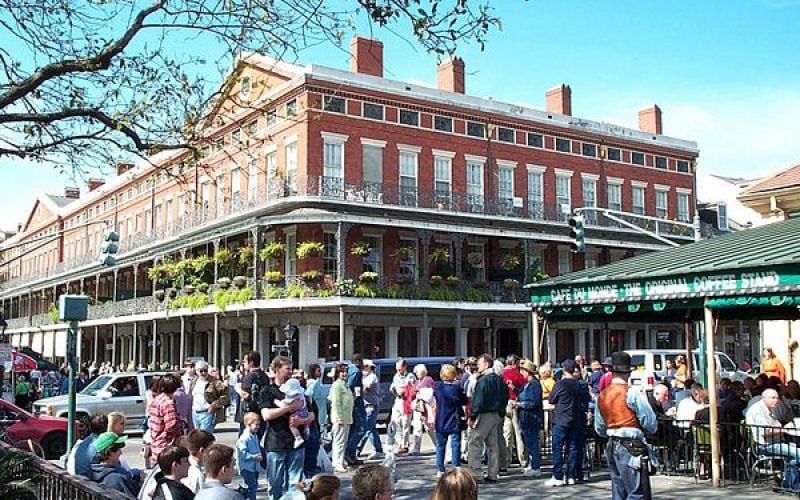 Last week, we introduced our Kentucky Derby bus trip as part one of our New Year's Bucket List Resolutions for the Young at Heart. This week's tour destination is "The Big Easy" – New Orleans!
Your October vacation will begin on the road to one of the world's most exciting cities well known for its nightlife, vibrant live-music scene, and spicy, signature cuisine that reflects its melting pot history of French, Creole, and Cajun cultures. This destination is sure to be unlike any city you've ever encountered with its beautifully unique architecture (from Shotgun Houses to Creole Cottages and Raised Center Hall Villas), fascinating history of a city founded by pirates, famous jazz music, and captivating personality. It is nearly impossible to walk down any street in the French Quarter without hearing live music being played either on the street by talented performers, or billowing out of their many bars and jazz clubs. Come fall in love with the character and passion of this lovely city!
Your hotel is conveniently located right in the French Quarter, a walkable series of streets filled with restaurants, music clubs, art galleries, unique shops, and plenty to see and do. On your first full day in The Big Easy, you'll enjoy a guided sightseeing tour of the fascinating French Quarter, and the beautiful Garden District filled with stately mansions, some of which belong to famous movie stars! Of course, no trip to New Orleans is complete without experiencing some of the mardi gras magic for which the city is famous. Your vacation includes a visit to Mardi Gras World where you'll learn all about this festive tradition, see former floats and decorations and get a sneak peek at the studio where the floats for the next Mardi Gras are being created. Photo opportunities abound! This evening, the New Orleans fun and tradition continues with a special dinner cruise aboard the Steamboat Natchez! Experience the lively sounds of one of New Orleans' best (Grammy-nominated) live jazz bands while enjoying a lavish buffet as the sweet Mississippi River breezes and the city skyline slips by. Don't forget to bring your camera to capture breathtaking views of the city from the water and be sure to visit their museum quality engine room.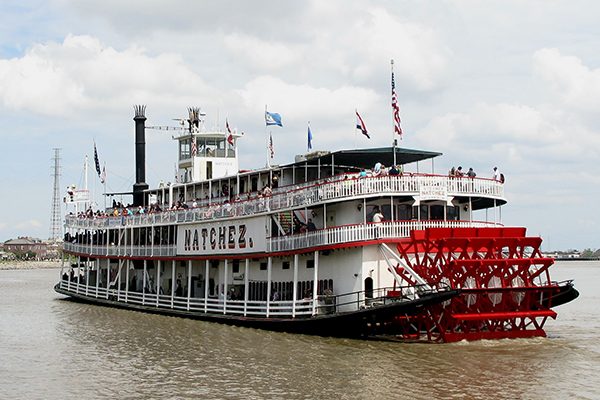 The following morning you'll enjoy a live jazz brunch in the French Quarter courtyard of the award-winning The Court of Two Sisters. Once you're all fueled up and ready to go, you'll pay a visit to the National World War II Museum, a top-rated New Orleans attraction and the #1 thing to do in New Orleans according to TripAdvisor.com. "Offering a compelling blend of sweeping narrative and poignant personal detail, The National WWII Museum features immersive exhibits, multimedia experiences, and an expansive collection of artifacts and first-person oral histories, taking visitors inside the story of the war that changed the world." The rest of your day is on own to explore all that the city has to offer.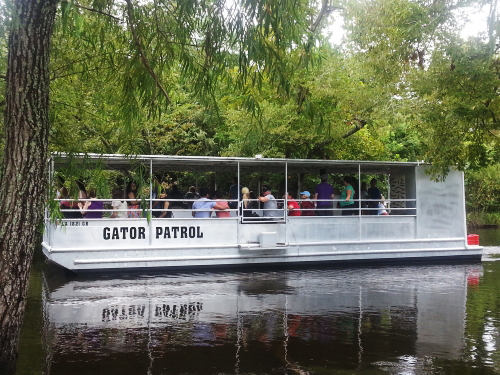 On your final day in New Orleans, you'll leave the city for an epic adventure into a privately owned wildlife refuge for an authentic Louisiana swamp eco-tour where you'll learn about the early days of Louisiana bayou and swamp explorations and have plenty of opportunities to view the unique flora and fauna as well as the abundant wildlife, including the American Alligator! You don't want to forget your camera for this one! Your native Cajun Captain is chock full of knowledge and humor, making this excursion a wonderful, outside-the-norm, experience. Upon our return to land, we'll head out to Oak Alley Plantation. View the beautiful canopy of giant oak trees lining the impressive avenue leading to the classic Greek-revival style antebellum home. Later, you'll visit the New Orleans School of Cooking to learn about the wonderful food and rich culture of New Orleans and Louisiana from Creole and Cajun experts who teach New Orleans' specialty dishes and season them with history, trivia, and folklore.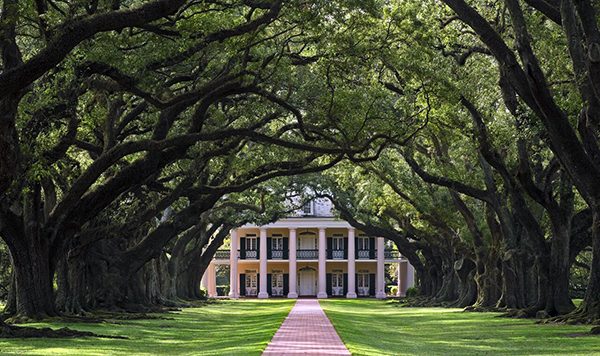 As you make your way home on a comfortable Starr bus, you'll be reflecting on all of the fantastic sights and experiences you're taking with you – memories to truly last a lifetime!