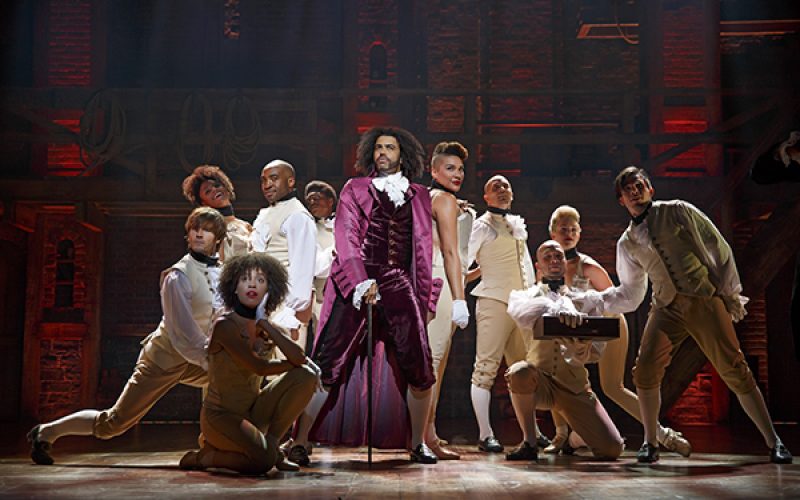 The other night I experienced the smash-hit Broadway musical, Hamilton (for the third time). The 2016 Tony Award winner who took home a massive 11 trophies is still going strong with sold out theaters eight times a week and now in five cities, including Philadelphia where I was lucky to see the show last night. I know many of you are thinking that I am lucky or even spoiled to have seen this show even once! Each time has been its own experience and every time left me yearning for more. How many musicals have you seen where you can say you would want to see it over and over and over again? 
Much has been said about why the show has become a phenomenon that draws these kinds of crowds. It's certainly a scene! There's a crowd outside the theater when you arrive, there are long lines for merchandise and the bar and the bathroom. And after the show ends, don't expect to be out the door in less than 15 minutes – which is fine as you need that time to let the show sink in once the company has taken their final bows. And since I walked out the door and drove the 45 minutes home, I thought about how the broad effect this show has had on so many people. And then I started thinking about the effect this show has had on my bus tour company.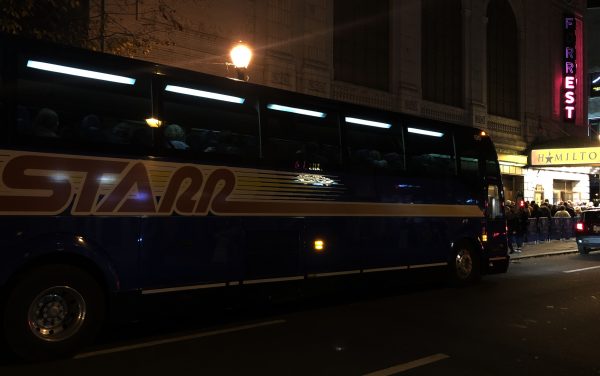 550 PEOPLE were lucky enough to see this show through the efforts of Starr. We first ordered our tickets in March! When the first buses sold out, we ordered more in July and another batch in September. All in all, we sent seven busloads full of people of all ages from Central Jersey, Bucks County, and Philadelphia. So many tour guests have sent us their thanks and praised us to be able to offer this tour package and we are thankful to have made so many people happy! We also sent three busloads of 10th graders from a local high school studying a civics curriculum to Hamilton with stops at Philadelphia's new Museum of the American Revolution as well as the National Constitution Center prior to seeing the show. Talk about experiential learning! WOW! Those were some lucky 15 and 16 year olds – of which my son was one of them. Lucky kid! Every Starr guest was dropped off and picked up right in front of the Forrest Theatre! VIP Service for sure!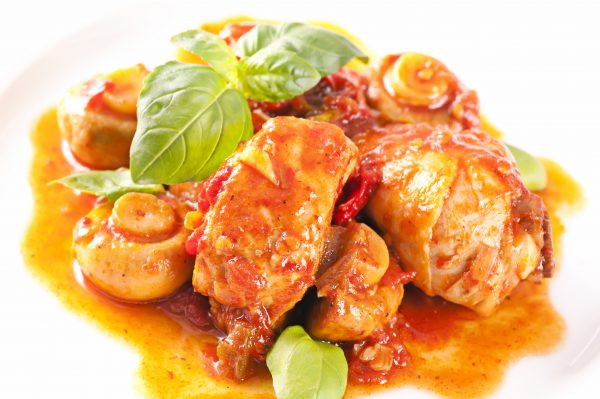 Positano Coast by Aldo Lamberti is the restaurant we brought our tour guests to for a wonderful dinner before the show. Thanks to the show coming to Philadelphia, Positano Coast fed 400 additional hungry theatre-goers who had a choice of Salmon Scampi, Chicken Marsala, and Penne Primavera all served with Ciabatta Bread, Mixed Green Salad, Dessert and Beverage Service. Yum! And the restaurant was founded and started by immigrants – just like Alexander Hamilton. 
22 ELATED STARR STAFF were able to see the show in Philly. 7 Tour Directors got to see it for free since they escorted each of the 7 buses. And 15 additional staffers used our generous employee discount to see the show! Many brought friends and family! One of the many great perks of working for Starr!
A NEW TOUR DEVELOPED AROUND HAMILTON: In 2017, our Tour Development team developed a tour program called Alexander Hamilton's Footsteps.  Three busloads of tour guests were lucky enough to experience the following destinations in Elizabeth, NJ and learned about their relationships to Hamilton: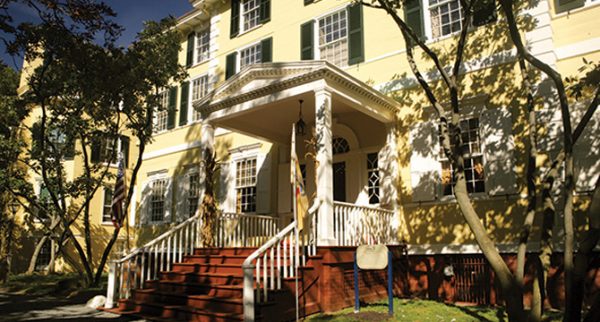 Liberty Hall, a mansion that welcomed many distinguished guests, such as Alexander Hamilton, George and Martha Washington, Presidents Ulysses S. Grant, William Howard Taft, Herbert Hoover, Gerald Ford, and George Herbert Walker Bush.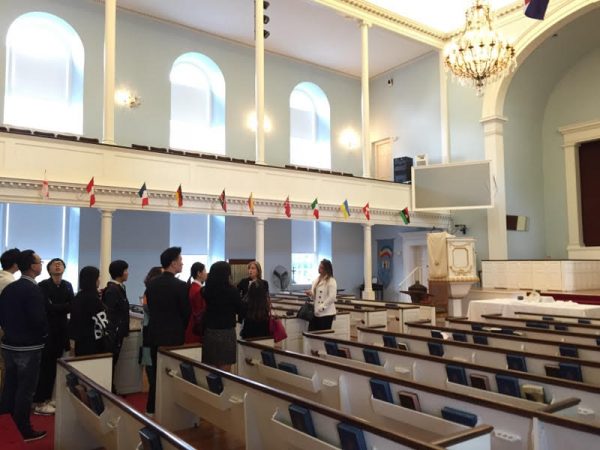 Snyder Academy of Elizabethtown, one of the oldest and most historic sites in New Jersey. The Old Academy School was attended by Alexander Hamilton and Aaron Burr. Burr attended the school several years before Hamilton. However, Burr spent time in Elizabethtown during 1773 while Hamilton was a student here, so it is possible, but uncertain, that they may have met at that time.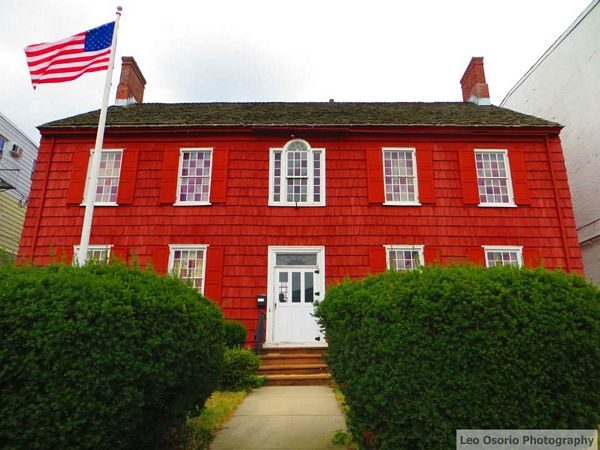 Boxwood Hall where Hamilton was a frequent visitor and developed a friendship with the Boudinots that would last his lifetime.
NO CONNECTION HERE: Starr's Headquarters is located in Hamilton, NJ – but alas, this relates to John Hamilton, who served as acting governor of the Province of New Jersey from 1736–1738 and from 1746–1747. No connection to Alexander here! 
There is no doubt that this musically told story of an impoverished immigrant who went on to shape the very nature of this country will win your heart and mind like it did mine! So how do you relate to Hamilton? Do you have a rapper grandfather? What stories do you know that blend music and history?