"I took two hundred bucks with me, lost it all, and then won five hundred back! So yes, I guess you can say I had a good day!"
"Let me tell you, here's what I do. We get to the Tropicana at noon, so I go in and I have myself a little meal. Then I go sit on the beach and get some Vitamin D and people watch for an hour or two—unless it's raining and then I go straight to my favorite machine. Then I hang out with my girls and sometimes I win a little something!"
These are just some of the stories we hear from our frequent riders on our regular trips (also known as "line runs") to Atlantic City, NJ and Bethlehem, PA. That's right! In addition to our full assortment of bus trips to marvelous destinations, Starr also runs buses on a weekly basis to the Sands Casino in Bethlehem, as well as Resorts, Tropicana, and Bally's Casinos in Atlantic City. If you're looking for a quick one day trip that you don't have to plan too far in advance, this is a good option for you.
While all of our bus pickups for casino line runs are in New Jersey, passengers in Northeast Philadelphia and Bucks County are only 25-35 minutes from the closest pickup! Call Starr and we'll help you find the closest one for you.
We have a few different bus options if you'd like to try your luck!
Click here to view our Atlantic City bus schedule (Sundays & Fridays)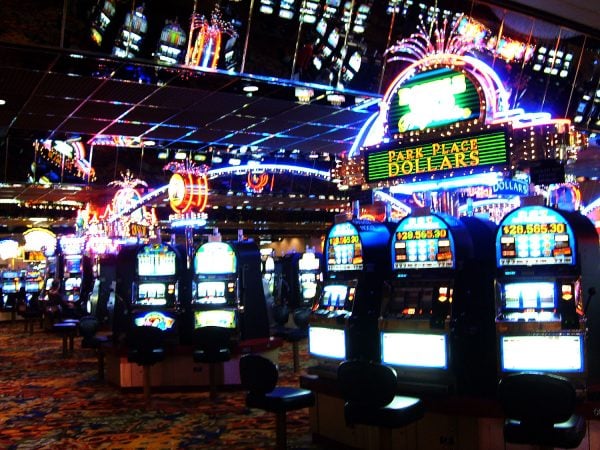 Pay only $30 for a round trip ticket and you receive $30 Slot Play back for the casino of your choosing! Please purchase your ticket up to 7 days in advance at the location where you will board the bus. The pickup locations are Marazzo's Thriftway (Ewing), Fred & Pete's Deli (Mercerville), The Sticky Wicket (Hamilton), Mastoris Diner (Bordentown), and Country Farms (Southampton, NJ).
When you arrive the casino of your choice, a greeter will board the bus to load up your slot play card. From there, you have about five hours to enjoy your time at the casino. The driver will give you a departure time so you know when to be back to board the bus for your return trip in the evening.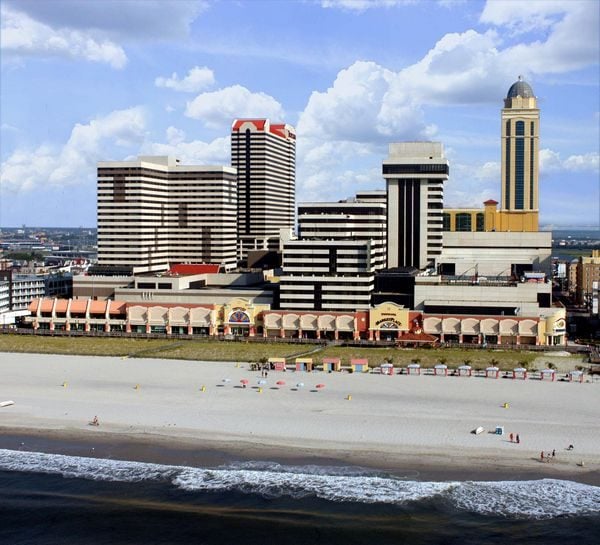 Click here to view our FREE Bus to the Tropicana (Mondays)
The Monday bus is sponsored by the Tropicana, so as long as people are going we'll be running it! There is no casino bonus for this bus but the ride is free, all you need to do is make a reservation. Seats can fill up (especially in the summertime) so we highly recommend you make your reservation as early as possible, up to seven days in advance. We will accept reservations on a first come, first serve basis on Monday morning.
Starting October 9th, 2017, we will be assigning seats for everyone who rides this bus. Call early in the week if you like to sit in seats closer to the front of the bus. The pickup locations for this trip are the AMC Hamilton 24, Mastoris Diner (Bordentown), Florence Library (Roebling), and the Homestead at Mansfield (Columbus). Note that you do not have to be a resident of the Homestead community to board here. Simply tell the security guard at the gate you are taking the bus to Atlantic City!
Click here to view the Sands Casino Bus Schedule (Tuesdays)
This bus runs every Tuesday in April through November. The Sands is a beautiful casino in Bethlehem PA, and is chock full of delicious restaurants, luxurious shops, and more! The trip is $30, and you receive $35 Slot Play from the casino. The pickups for this trip are Fred & Pete's Deli (Mercerville), Marazzo's Thriftway (Ewing), Orlando's Café (Hopewell), and the Hampton Inn (Flemington). Orlando's is our newest pickup for the Sands, conveniently located in Hopewell off Route 31. For this trip, purchase your ticket at the pickup location UNLESS you will be boarding at Flemington, in which case please call 609-587-6842 to make your reservation. Like all of the other casino trips with Starr, please make your reservation up to 7 days in advance to secure your seat!
As always, call 609-587-0626, extension 0 for the operator, and we'll be happy to answer your questions about our casino buses.
Bonne Chance!