Tour Directors & Schedules
All Starr Tour Directors have been carefully selected and specially trained in the skills that assure a carefree, enjoyable trip. They are knowledgeable, understanding and devoted to making your trip relaxing and memorable. They supervise the handling of luggage, take care of check-in and departure from hotels, reconfirm included meals, and brief you on the daily events and timetables during the tour. They are happy to assist in suggesting restaurants, ideas for free time, or simply look after reasonable special requests. He or she will do all that is possible to accommodate you.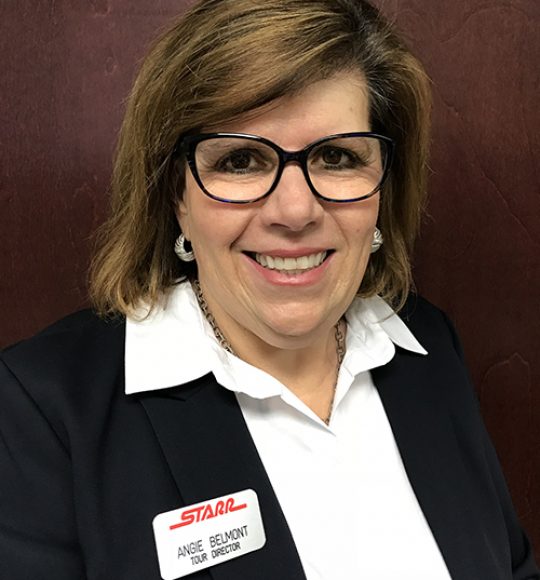 Angie Belmont
Years of Service: 1
Forty years in education,
has left me fulfilled.
Spending day-in and day-out with teenagers,
has left me thrilled!
I'm ready for the next step;
swimming, bicycling,
maybe a trip to Fiji,
Along with spending time,
with those who call me Gigi!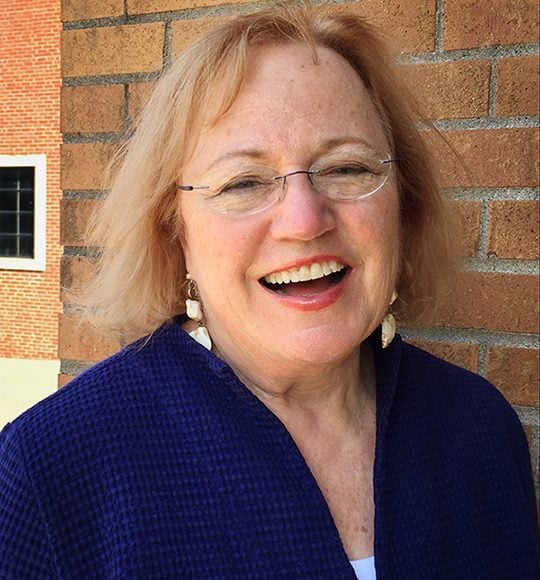 Anndee Byers
Years of Service: 4
Anndee has worked for several years as a local guide in the Philadelphia area sharing her love of history and interesting locations with people who enjoy traveling. She also has a consulting and training practice and works with several colleges as an adjunct instructor. She enjoys spending her free time with her family and friends or on one of her many hobbies.
Anne Anderson
Years of Service: 2
Anne has been in the travel business for about 30 years. She is a local Philadelphia/Valley Forge tour guide. Her focus is with student groups & Seniors. She has also been a travel director and worked on site for events. She enjoys her time with her family who live in Indianapolis and Wilmington, NC.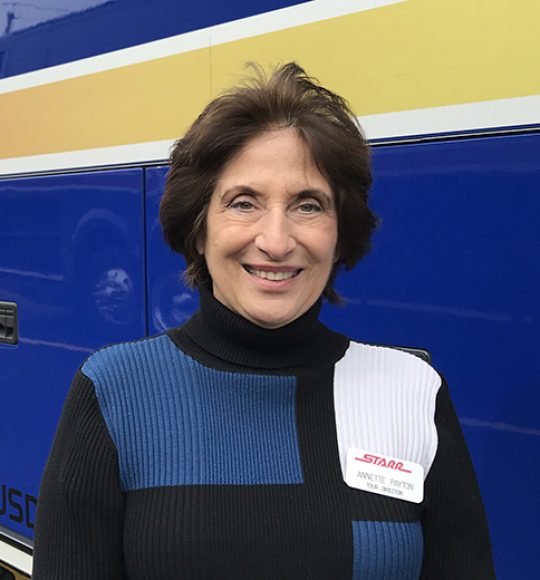 Annette Payton
Years of Service: <1
Annette Payton is a retired aesthetician and spa owner. Prior to spa ownership, she had a diversified career in both business and real estate. Annette has 4 children and 10 grandchildren. Her hobbies are reading, spending time at the beach, dancing, and cryptograms.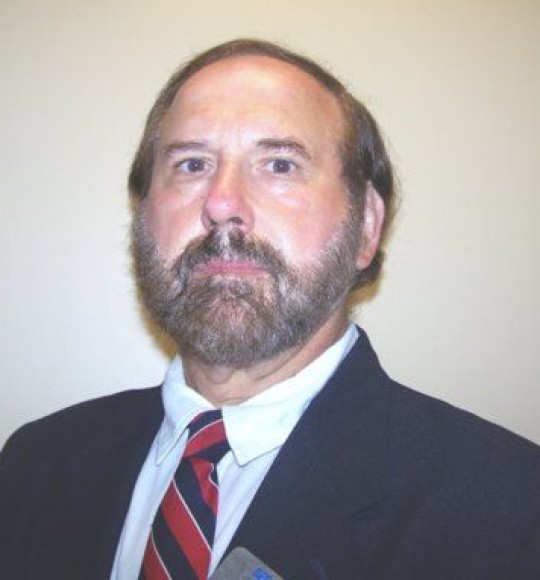 Anthony (Andy) Waskie
Years of Service: 35.5
Andy is a professor at Temple University. He serves on the boards of several history related organizations, and he is the founder and president of the General Meade Society and the 8th Armored Division Assoc. Andy is an ambassador at the Union League of Philadelphia and is also a member of the American Legion. He is a published author and active in Civil War history, research and preservation efforts.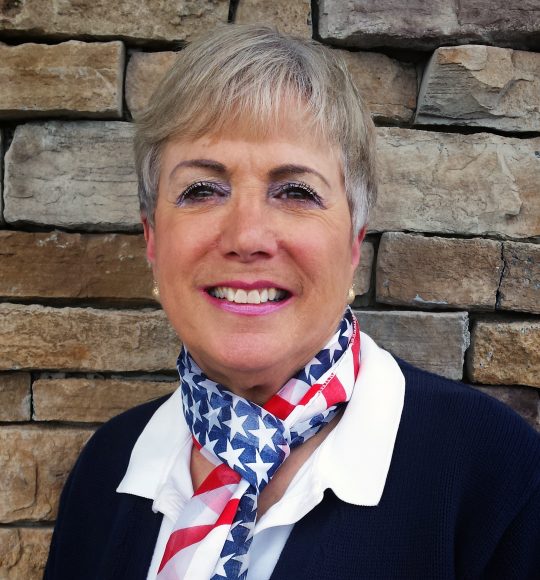 Bette Barr
Years of Service: 14.5
A native New Yorker, Bette is also a licensed NYC tour guide. Her trips to the "Big Apple" are always spiced up with stories about the city's founding, development and background. She loves to ski, Jazzercise, read and is also a volunteer with the USO. She and her husband of 52 years have a German Shepherd named Faust and two lovely daughters.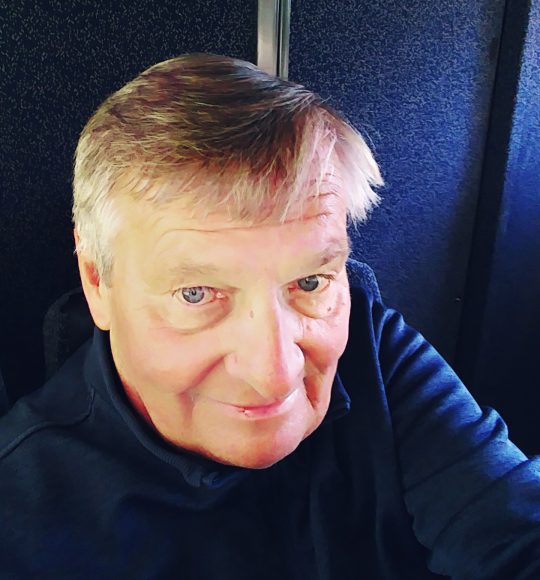 Bob Holt
Years of Service: 1
Bob founded Seniortours in 1978 along with his friend, Chris Plagge. Over the last 40 years, Bob has traveled almost 2 million miles by bus. He has traveled through all 50 states and every Canadian province from British Columbia to Prince Edward Island. He loves being on the road and showing tour guests our beautiful country.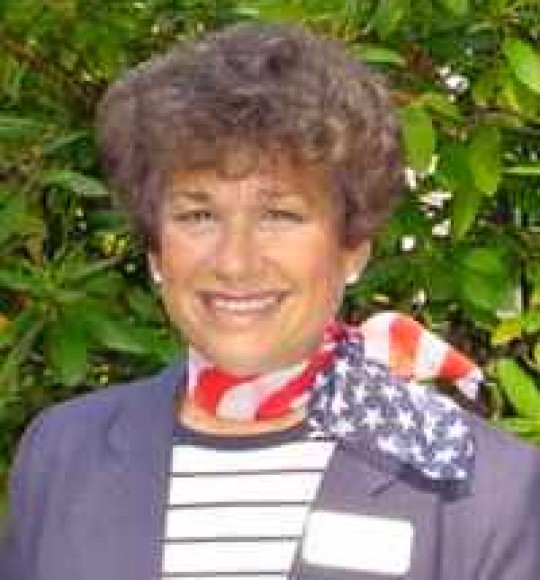 Bobbi Flesher
Years of Service: 23
Three things in life are important:
The first is to be KIND.
The second is to be KIND.
And the third is to be KIND.
-Henry James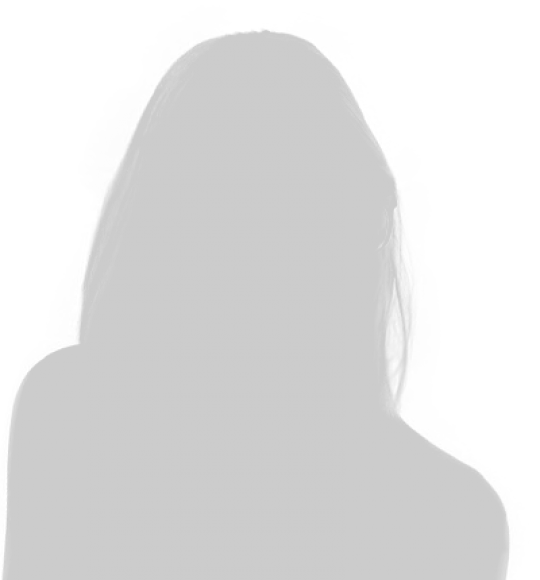 Carol Andrew
Years of Service: <1
Carol has worked in higher education for 30 years as an Academic Advisor, Recruiter and in Student Affairs. She presents to large groups, organizes and runs events, and has a multitude of students she is responsible for as an advisor and administrator. Previously in professional theater, Carol's hobbies besides traveling include singing with the Capitol Singers of Trenton and volunteering at Grounds for Sculpture.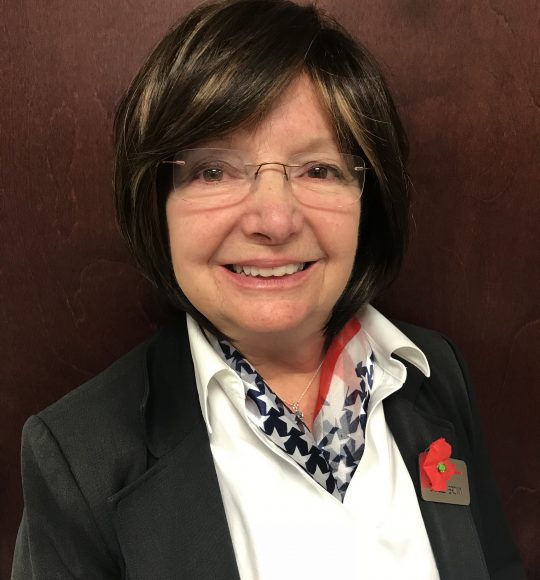 Carole B.
Years of Service: 32.5
Carole has enjoyed working with Starr and traveling on many exciting trips. Some of her favorites include Montreal & Quebec, NYC, Boston, Florida Spring Training and the American West. She dubs herself as a National Park Junkie.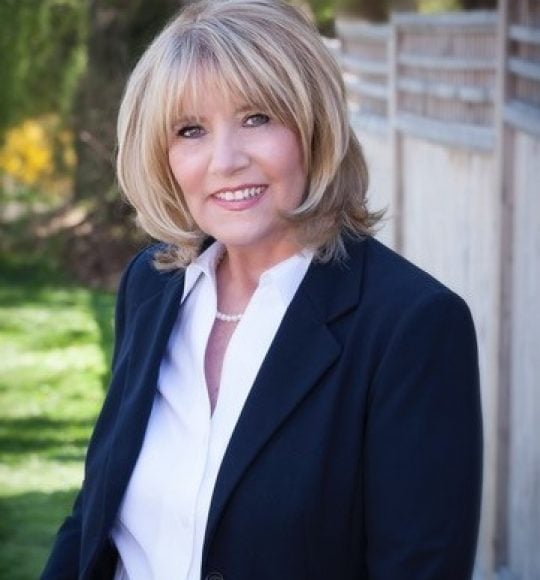 Christine Durling
Years of Service: 15.5
Christine is a "retired" educator who delights in sharing travel adventures with Starr customers from the mountains to the prairies to the museums to the gift shops! When not being a "kid" again with her two grand-daughters, Christine's joys include visiting shut-ins, reading historical fiction, applauding good theater, gardening, decorating, and trying to keep up with technology.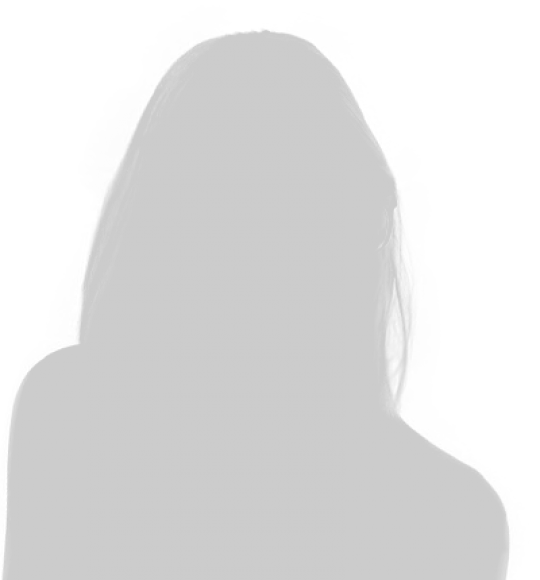 This could be you!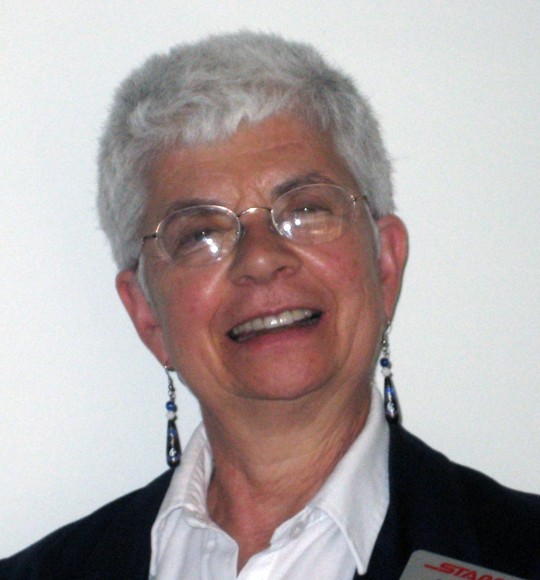 Evy Simon
Years of Service: 19.5
Evy is originally from Philadelphia. She was a teacher in Baltimore and New York, and raised her family in Montreal. Then it was on to Indianapolis before she and her husband moved back to the East Coast. Next time you travel with her, ask Evy about her cool job as a "standardized patient."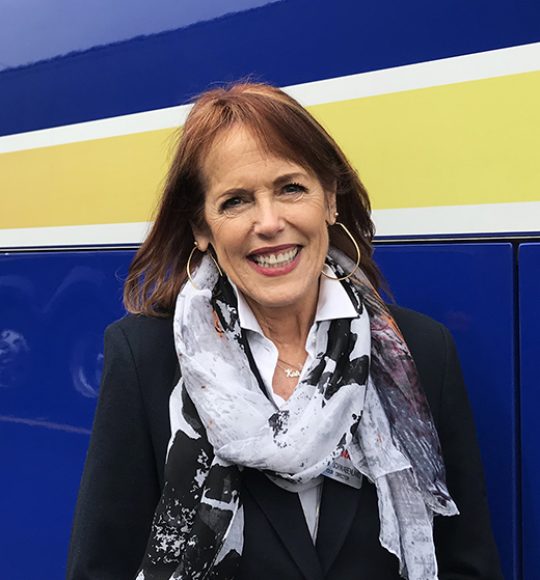 Francie Schwabenland
Years of Service: <1
Francie taught elementary and middle school students for 43 years and led trips for students and their families throughout Europe. She is a passionate travel photographer and writer and has explored 5 out of the 7 continents. She gets excited by opportunities to leave her comfort zone and appreciates meeting people along the way who graciously open their hearts and share their lives with her.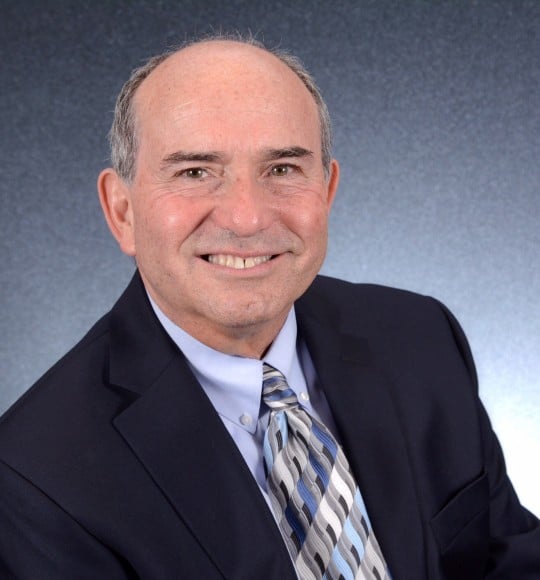 Gene Gray
Years of Service: 3
Eugene is a retired history teacher of 34 years. Since retiring, he is the supervisor of an after school program and an active tour guide at Allaire State Park teaching groups of children and adults about life in 1836 New Jersey. Eugene is the founder and supervisor of the East Windsor Recreation's Junior Travel Camp from which he recently retired. He loves baseball and hockey, loves to travel, and enjoys meeting people.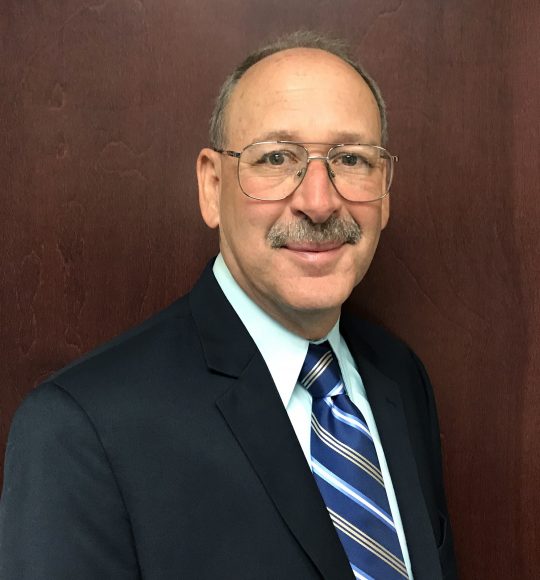 Howard Cylinder
Years of Service: 1
Howard has enjoyed a varied career as an automobile appraiser, a traffic accident researcher, a Sunday School teacher, the owner of a ceiling tile cleaning business, and as a materials tester for an engineering firm. He is an avid bicyclist and motorcyclist and has traveled extensively throughout the US, Israel, Europe and Scandinavia and is hungry for new horizons with Starr Tours.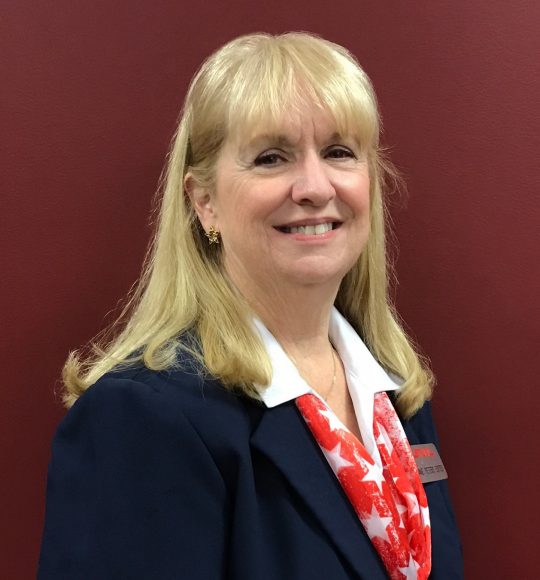 Jane Peters Estes
Years of Service: 26.5
Although best known for her history-themed tours (Civil War Trails), Jane also enjoys Nova Scotia, Maine, Vermont and New Hampshire. She and her husband, Gary, reside in Burlington Township, NJ, with their cat. When not working, Jane volunteers at a community luncheon which provides meals for the homeless, poor, elderly and children, as well as numerous historical organizations.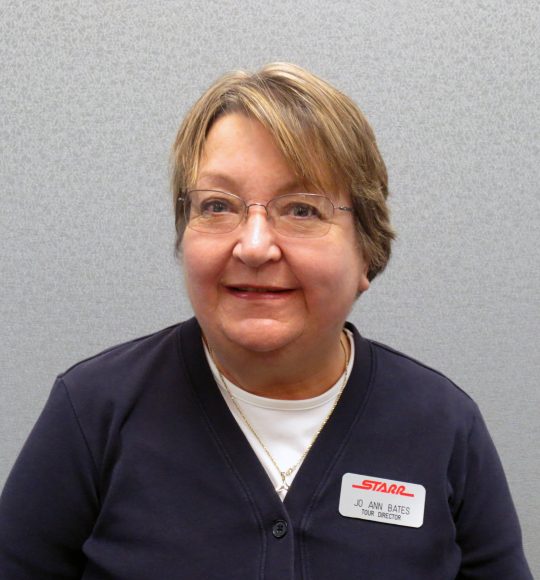 Jo Ann Bates
Years of Service: 23
Jo Ann enjoys volunteering in her community and serves as Board President for the Baroque Orchestra of New Jersey and also for her local library association. She has a Master's Degree in Spanish from New York University and lived in Spain for 7 years while studying and working for Prudential. Jo Ann's hobbies include foreign travel, Broadway, birding, solving crossword puzzles and reading.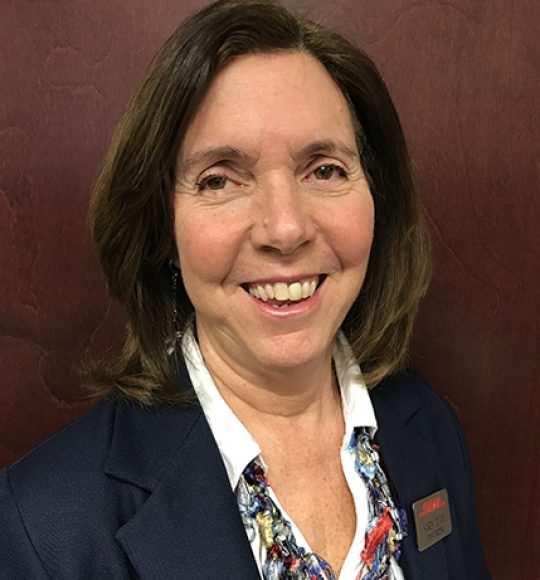 Karen Coate
Years of Service: 4
Karen is a retired Business Education teacher. In addition to teaching, she held numerous adviser positions, worked on school plays, coordinated the work and technology programs. She volunteers with the Italian American Festival Committee, the Rotary, Grounds for Sculpture and at her church. Karen has two beautiful daughters (one of them even works full time at the Starr office!) and enjoys exercising, reading, music and travel.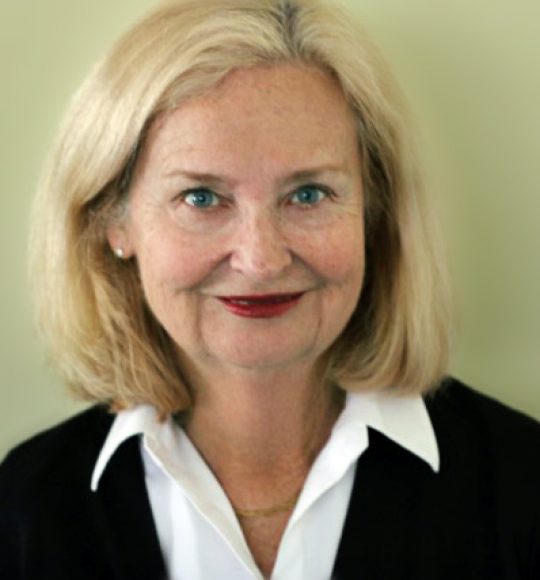 Kathy Gillespie
Years of Service: 1
Kathy has retired from school counseling in a suburban middle school. She's passionate about photography and sponsored a photography club for her students. Together with her husband, she volunteers with Special Olympics. She enjoys spending time with her three granddaughters especially at the New Jersey shore.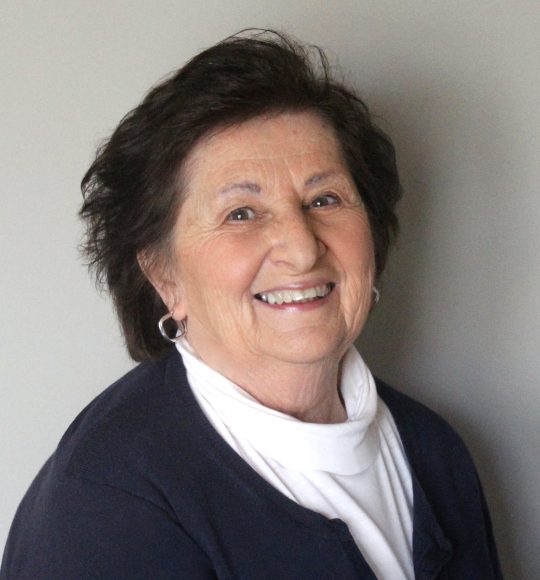 Lucille George
Years of Service: 29.5
Lucille loves spending time with her children and grandchildren. She is a retired Violations Clerk/Court Administrator after 30 years of service. Lucille works part-time as a Charter Sales Representative for Starr when she's not escorting trips. In her free time, Lucille enjoys gardening, going to the beach and just relaxing with family and friends.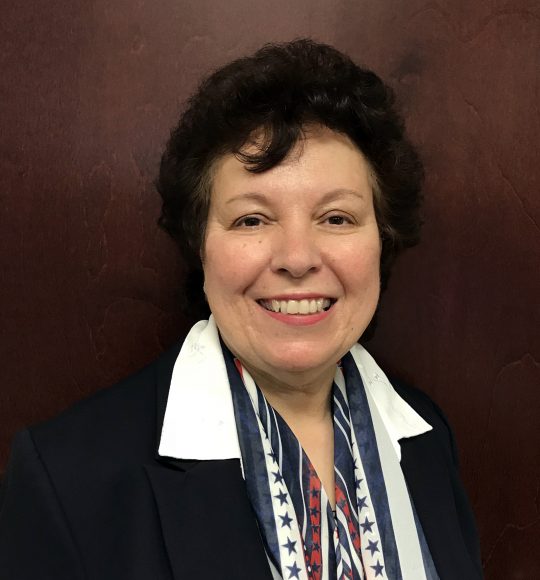 Martha Costa
Years of Service: 1
Martha was born in Cuba and raised and educated in the U.S. She spent 25 years in Early Childhood Education, owned and managed two Childcare Centers. Prior, she worked in both the corporate world and the Travel Business. Through the years, she has traveled extensively within the U.S. and abroad. Martha has one daughter and two grandsons and enjoys, theater, music, exercise classes, entertaining, reading and, of course, travel.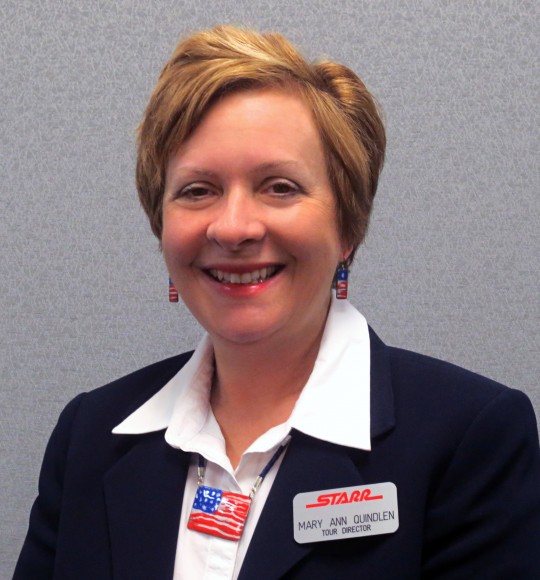 Mary Ann Quindlen
Years of Service: 4
Mary Ann has spent the past several years as a tour director after two lengthy careers as a travel agent and leading the membership team at her local YMCA. She is an avid reader who loves a good mystery or thriller. You can find her, when she is not traveling, at Independence National Historic Park where she is a park guide. Mary Ann resides in the suburban Philadelphia area where she and her husband have raised three wonderful children.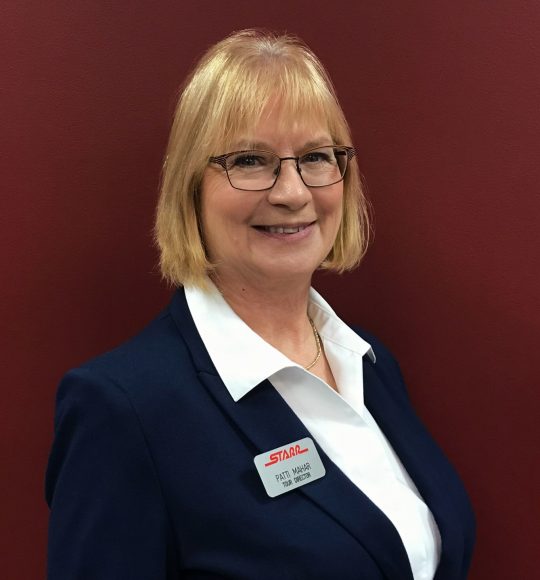 Patti Mahar
Years of Service: 2.5
After a successful career in business, including stints living in France and China, Patti is enjoying her hobbies of sewing, quilting, and spending time on the water sailing, canoeing and fishing. She has three grown children in three different states, so much of her regional travel knowledge originates from family get-togethers. Patti also enjoys traveling to visit her siblings in Utah, Montana, California, Minnesota and the Bahamas. In her view, many places are like home, and every journey is a new adventure.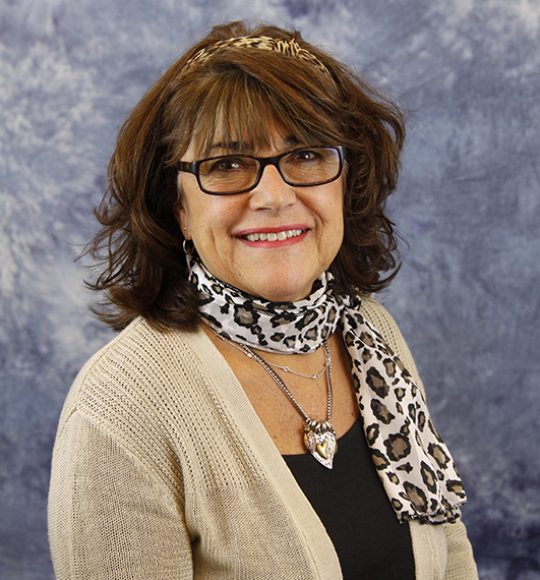 Penny Rudolph
Years of Service: 32.5
Penny spends her free time with her husband Rich, a part-time Starr driver. When not doing home projects, spending time with family or friends, they can be found hiking, kayaking, biking, or relaxing in the Poconos. Because she loves the outdoors, she especially enjoys leading tours to the mountains, countrysides, coastlines and many Canadian cities where the air is cool and fresh.
Rick Weiss
Years of Service: 4
After a military career that gave him extensive travel opportunities in Europe and Asia, Rick spent 20 years as a history teacher in Trenton, NJ. He still enjoys travel and takes advantage of free military space available flights whenever possible. Rick is active as a boy scout leader and keeps fit with yoga, kayaking, and cycling. Every summer he enjoys the challenge of a week long bike trip with friends and family.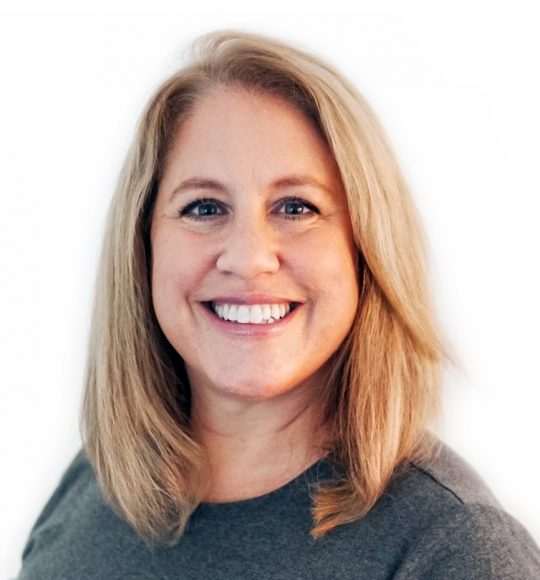 Roseanne Iannotti
Years of Service: 2.5
Roseanne is a World Language Teacher. She has taught Italian and currently teaches Spanish. Her passions are people, culture and travel. She took a hiatus from teaching to work in the travel industry for eight years. Roseanne has three children, one grandchild, and three dogs. She has been involved in her local business association as well as being an active volunteer with American Red Cross. Her interests also include gardening, cooking, tennis, and above all, travel.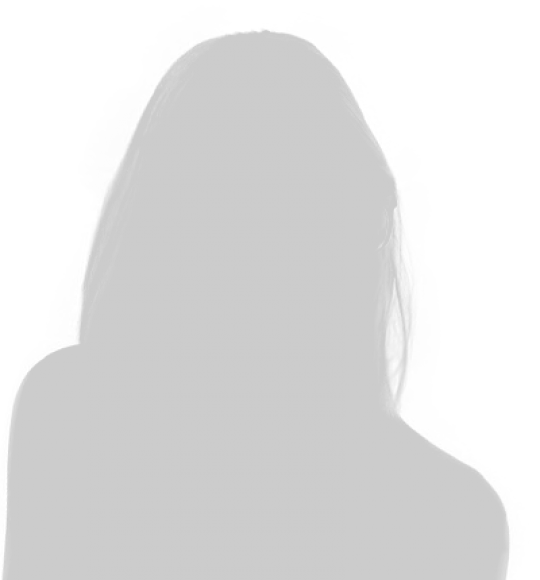 Susan Holt
Years of Service: 1
Susan worked as a tour director and tour organizer for Seniortours Vacations for 35 years. She is lucky to have traveled to all 50 states, met lots of great folks and has seen many great sights. She enjoys traveling on the coach and looking out the windows – there's always something new to discover along the way!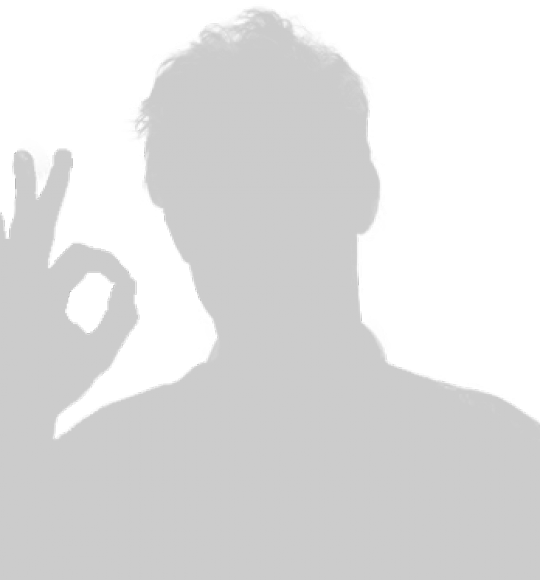 This could be you!
We're always looking for great Tour Directors!
Go to
Careers at Starr
for more information!