Nestled off the coast of Rhode Island, Block Island is a world of its own. More than ten thousand years ago, glaciers pushed and shoved their way down the East Coast, leaving behind the rocks and soil that eventually formed this tiny paradise. With its stunning ocean views and relaxing atmosphere, it's no wonder why the island attracts so many visitors each year. It's a gem in the ocean and there is no island like it. Get away with Starr and explore Block Island for yourself on our 3 day  escape.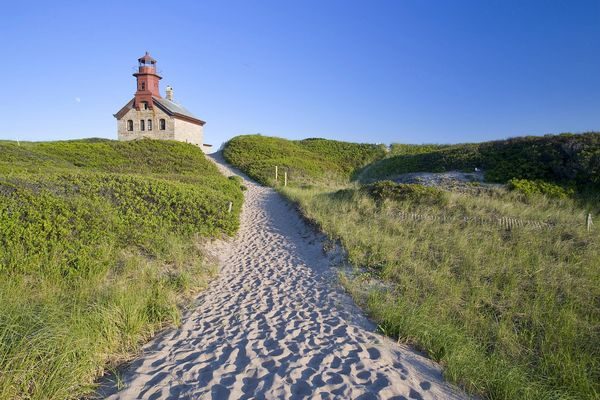 With an abundance of free time, enjoy a stroll down the 17 miles of pristine beaches. If you'd like to spend a little more time on the coast, Fred Benson Town Beach Pavilion offers rentals of beach chairs, umbrellas, and boogie boards. If you want to explore more of the attractions, the North and South lighthouses are breathtaking sites. For those those of you feeling a little more adventurous, you can rent a bicycle or moped to zip around and explore more of the island. There are also plenty of shopping opportunities close to the hotel featuring mostly mom and pop owned local stores with handmade and designer items, art, and more.
In addition to its wonderful accommodations, you'll enjoy a great dinner at the National Hotel on your first night there. When you get hungry later there are many other options for dining. For casual dining, we recommend Aldo's Italian Restaurant, "Winner of the 2012 Block Island Clam Chowder Contest." Ballard's is a great place for "exceptionally fresh seafood" and offers a one-of-a-kind view of Ballard's Beach. For ocean to table fresh fish, this is the place to go!
If you're looking for a more elegant or romantic experience, there are several outstanding restaurants for fine dining. Restaurant 1879 At The Atlantic Inn features fine dining at an "unhurried" pace, while taking in spectacular sunsets and ocean views. The Spring House Hotel is another unparalleled experience with pristine dining and ocean views in the dining room, veranda, or the patio. The restaurant serves fresh seafood, steaks, and vegetables from their garden.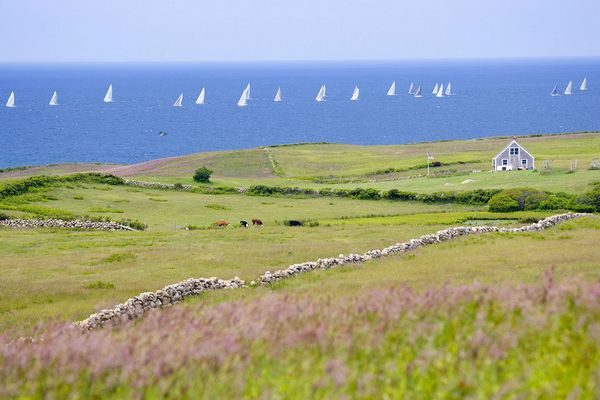 Be sure to take advantage of the beautiful "photo-op" spots when you go! Block Island has 365 freshwater ponds "one for every day of the year," over 300 miles of man made stone walls, 32 miles of nature trails, and almost half of its land mass preserved as open space!
Check out the Block Island Tourism Council's website for an abundance of information on all there is to see and do during your stay. Then, leave your watches, worries, and busyness behind and settle in to the escape that is Block Island!