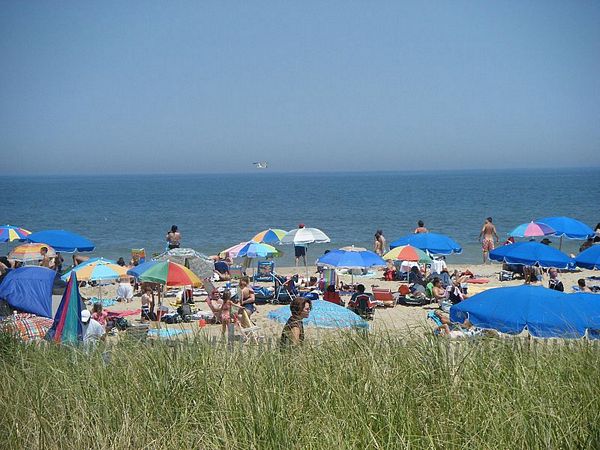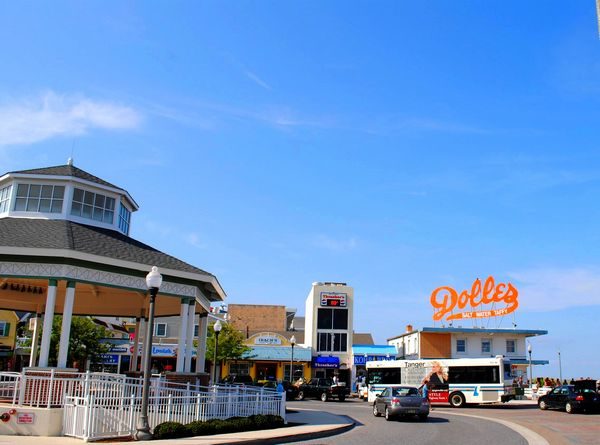 There's a reason why National Geographic listed Rehoboth Beach among its Top 10 U.S. Boardwalks. The mile-long boardwalk is a great place to view the broad expanse of beautiful beach stretched out for your enjoyment. Whether you decide to spend the day walking the boardwalk, basking in the sunny rays on the shoreline, or dining at some of the area's most unique restaurants (or all of the above!) we're sure you'll agree that Rehoboth Beach is a fantastic destination! It's sure to be a memorable day for everyone and we'd love to give you some tips for your trip.
When packing for any day trip to the beach, always be sure to bring along plenty of sunscreen, water to keep hydrated. A book or magazine, a towel, and change of clothes are must haves if you plan on taking a dip in the ocean or plan to lounge in the sand. Sunglasses are always a great accessory to pack, but if you forget yours then snag some new ones at one of the many shops. Pack a small grocery bag to use for trash, and a ziplock baggie or two for seashells and other fun finds. Some other handy items: antibacterial wipes, band aids and antiseptic, insulated cooler bag, and snacks. If you're worried about your valuables, try hiding them in an empty Pringles can, chapstick, deodorant, or sunscreen container, or even a rolled up diaper (this last one is almost guaranteed not to be messed with, just make sure no one accidentally throws it out for you!). Also, consider bringing a travel size bottle of baby powder and baby wipes (you'll see why in the next paragraph!). Things not to bring: glass bottles, and alcohol as these items are prohibited on the beach.
Keep in mind that if you plan to change clothes while at Rehoboth Beach, public restrooms are available, but shower facilities are not. Here's where the baby powder comes in! Did you know that baby powder can help remove that pesky sand from your body? To make it work, make sure your limbs are mostly dry before application, otherwise you'll end up with a white sloppy mess. Once you've toweled off or air dried, sprinkle the baby powder on your hands and feet and gently rub. The sand should come right off. Follow up with a quick swipe of a baby wipe to remove excess powder and you're good to go!
When the "hunger bug" strikes, there are a variety of options for dining. If you're in the mood for Mexican, Mariachi Restaurant has rave reviews and is only half a block from the boardwalk. Mariachi boasts of all the standard Mexican goodies while tossing in a few specials – which, according to reviews, are always winners!
If you're looking for something a little more upscale, 99 Sea Level in the Marriott Bethany Beach Ocean Suites is on the boardwalk and offers raw bar and seafood. The venue opened nearly one year ago on July 23, 2015 but has already established an outstanding reputation with its fabulous food and views from the attractive glassed building.
On a bit of a budget? No problem! Coastal Living recommends Nicola's calzones. Also located on the boardwalk, CL says that you can't go wrong with the Nic-O-Boli, one of Nicola's infamous calzones.
Once you're fueled up and ready to go, be sure to stop by the many great shops the boardwalk has to offer including Dolles Candyland, a Rehoboth staple since 1926! Then, stroll down Rehoboth Ave. to browse a variety of unique shops like the Spice & Tea Exchange, Browseabout Books, Sea Finds, and more!
Starr has two upcoming trips to Rehoboth Beach, one on July 27th and the other on August 10th. Pack your bag and get ready for the perfect day trip to the beach at Rehoboth!
What are your beach day must haves? Have you been to Rehoboth Beach? What are your favorite places?
Leave us a comment in the comments section!
References:
www.rehobothfoodie.com