Thanksgiving is known for being the busiest travel day of the year in the US and the day where we loosen our pants just a little to make room for a hearty feast. We gather with family and friends, carve turkey, and mash potatoes, and enjoy the Macy's parade from the comfort of our homes (or among those gathered in New York!). Thanksgiving is a holiday to celebrate all that we are thankful for and the day looks a little different in every home.
Here are some favorite Thanksgiving traditions from our office and throughout the US – and some wacky ones, too!
1. The Food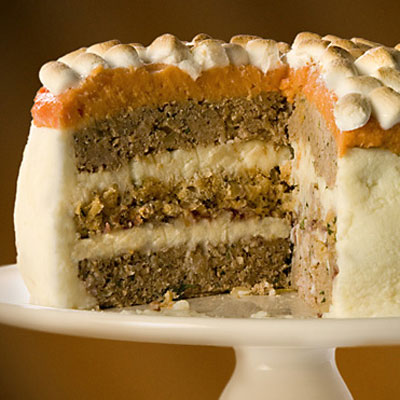 There are certain dishes that are commonly served at Thanksgiving. The turkey is the main dish, which is why Thanksgiving is also called "Turkey Day." Other traditional foods are stuffing, gravy, sweet potatoes, mashed potatoes, cranberry sauce…and who can forget the pie for dessert?! Classic Thanksgiving pies include pumpkin, pecan, and apple. The food preparation can be an all-day affair and many families are sure to include everyone in preparing the feast! What about some unusual food traditions? For side dishes there's Coke Salad, oyster casserole, stuffed celery, relish plate, and Thanksgiving Turkey Cake. For the turkey-haters out there (they do exist!) there's Peking Duck, Lobster, General Tso's Chicken, and Tofurky.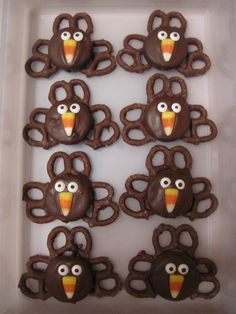 Some other traditions include:
–  Cooking old family recipes
–  Themed Thanksgiving dinners like Pie Fest with only pies for dinner: turkey pot pie, quiche, fish pie, pork pie, and don't forget the desserts!
–  Pasta and Meatballs: Diane, Starr's Executive Assistant, comes from a large Italian family so every Thanksgiving starts with an Italian meal followed by a traditional turkey dinner. Her family has been having Thanksgiving in her parents' home for the past 60 years; even after her mother passed away her father insisted on carrying on the tradition.
–  Edible crafts with the kids: Dawn, one of Starr's Tour Coordinators, does an edible craft with her niece and nephew every year. This year they're making Oreo Turkeys.
2. The Wishbone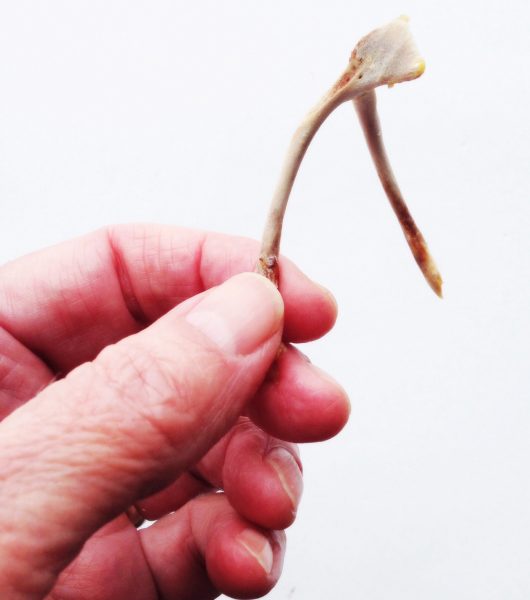 Some families break the wishbone from the turkey on Thanksgiving. It's fun and celebratory! Two people each take an end of the wishbone and make a wish before they pull. Whoever gets the larger part of the bone "gets" their wish!
3. T.V.
Many families will gather around to watch the Macy's Thanksgiving Day Parade on TV. With its large inflatables, exciting performers, and marching bands it is the biggest parade on Thanksgiving day and it always ends with a sleigh ride from Santa himself. Lucille, one of Starr's Charter Representatives, follows Thanksgiving dinner with the family gathered around the TV to watch the Dallas Cowboys football game.
4. Saying Thanks
–  A "thankful" pumpkin. This is a newer tradition but is one that I, personally, am hoping to bring to my family. Everyone takes a sharpie and writes what they are thankful for on a pumpkin. The pumpkin is then displayed throughout the day. It's a great reminder of all that we have to be thankful for.
–  A Thanksgiving tablecloth. Everyone signs the tablecloth with their name and something they are thankful for that year along with the date. Some families even embroider each person's writing after Thanksgiving to keep the memories going year after year.
–  A Thanksgiving tree. Throughout the year, or even just on Thanksgiving Day, each member of the family takes a cut out paper leaf and writes what they are thankful for before placing it in a box. Then, sometime on Thanksgiving Day, the leaves are taken out and read aloud before being placed on a cutout tree which is then laminated and kept as a decoration for the following year. You can also do a similar idea with a cut out turkey and feathers.
–  Thanksgiving buns. Slips of paper are given out and each person writes what they are thankful for on the piece of paper. The slips are then baked into the rolls (roll-up crescent rolls work great) and the messages are read aloud during dinner.
5. After-Dinner Fun
Many families play board games, watch old home videos, or go for walks. In my family, we always go to the movie theater to see our first Christmas movie together. It's a great way to break in the new season! Some families pull out old family videos and watch them after dinner.
6. Giving Back
Randi, one of Starr's Travel Advisors, shares that her brother and sister-in-law rent out the local movie theater one day in November each year and show the movie, Elf. The cost of admission to the movie is a blanket. Each Thanksgiving Day, they take the blankets they've collected to their local shelter and spend some time with the people there before joining their family for dinner.
No matter what life brings, the beauty of Thanksgiving is that it is a special time to celebrate life with family and friends. Each gathering is unique and every Thanksgiving holds the potential to create memories you'll remember for the rest of your life. What are some Thanksgiving traditions that you share with your loved ones? Are there any new ones that you're hoping to start? Leave us a comment and let us know!