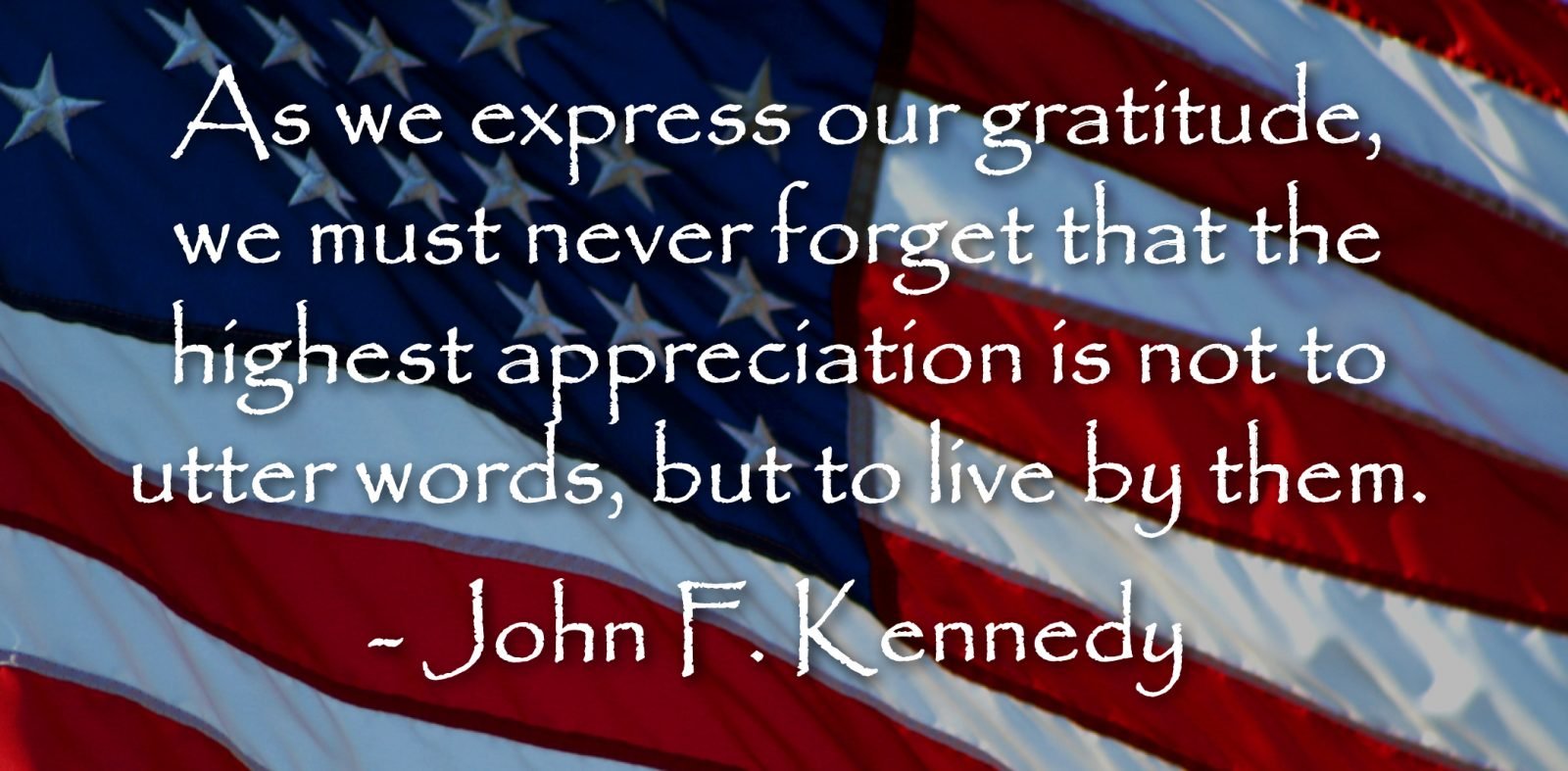 November 11th is a time to show support and gratitude for our military veterans. This year, consider taking action beyond the simple "thank you" post on social media to offer support on a deeper level.
Here are three ways to support our veterans. Find one that speaks to you and take action this month.

Donate: Support our veterans with a donation. Find one that feels right and reach out to offer whatever you can – every little bit counts. Here are a few favorites recommended by a close veteran friend:

Serve: If you can't donate money, donate your time. Just as our veterans have served our country, be of service in your local community. Volunteer your time to support your local veterans. The DAV offers a wide range of opportunities for individuals who want to make good on the commitment we've given our nation's heroes. Volunteer your time to better your community. All For Good and Volunteer Match offer ways to find volunteer opportunities.
Listen and learn: One of the greatest gifts we can give any human being is the opportunity to be seen and heard. Reach out to a veteran in your community on a more personal level and offer a connection. Honor them. Listen to their story. Foster compassion and empathy by learning about their lives. The American Folklife Center of the Library of Congress has a project called Veterans History Project, a program that "collects, preserves, and makes accessible the personal accounts of American war veterans so that future generations may hear directly from veterans and better understand the realities of war." Story Corps, an organization whose mission is to "preserve and share humanity's stories in order to build connections between people and create a more just and compassionate world," has a a branch called the Military Voices Initiative. This initiative serves to provide a platform for veterans, service members, and military families to share their stories. Their belief: "In doing so we honor their voices, amplify their experiences, and let them know that we—as a nation—are listening."
Our veterans deserve our care and our compassion. This November, reach out to support them.
Do you have more suggestions? Share them in our comments section.