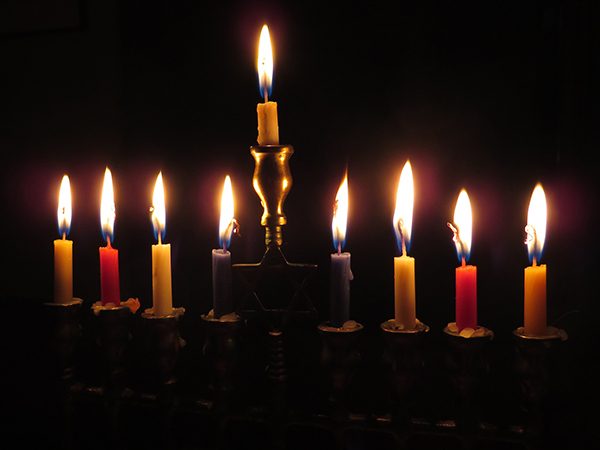 Nearly every Jewish holiday can be summed up with the statement "They tried to get rid of us, they didn't, so let's eat" and Hanukkah is no exception! Hanukkah in the Jewish tradition is not at all about gifts. In truth, it's a very minor holiday! Hanukkah is the story of a tribe of warriors rebelling against an oppressive tyrant and succeeding. It was a miracle that such a small group of warriors could triumph over a force much larger than their own. After their victory, the warriors returned to the Temple in Jerusalem and found there was only enough oil left to keep a lamp lit for a single day. The miracle of Hanukkah is that the oil continued to burn for eight whole days. Again, a story of how a small force was able to persevere for so long against the odds.
My favorite memories over the years are framed by how my family has celebrated. When I was little, my mom and dad would make latkes—which are freshly shredded potatoes made into pancakes and fried in oil (representing that same oil that lasted for eight days)—for dinner one of the nights. Nowadays, my sister has taken over latke duty using her special dreidel-shaped spatula, one of last year's gifts. My grandmother and grandfather always send socks for the whole family, because who doesn't love a pair of warm and fuzzy socks!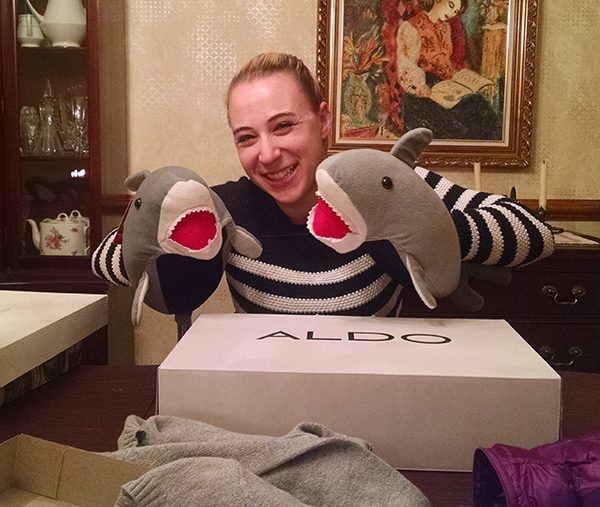 Now, I did say that Hanukkah isn't about exchanging gifts, but that doesn't mean my family doesn't partake in it! When you're young, gift giving is all about surprise and excitement of trinkets and toys. My sister always does such a wonderful job of finding great gifts! For instance last year, after my Dad retired (for the first time) he had started to ride his bicycle more frequently, so she got him an electric tire pump. I think my sister's cat, Diesel, took the award for best gift, though…he gave my sister a pair of oversized Shark slippers whose mouths open and close when she wiggles her toes.
And of course, every year while much of the world is celebrating Christmas, my family goes out for Chinese food or Sushi (along with most of my synagogue's congregation) and then heads to the movie theater!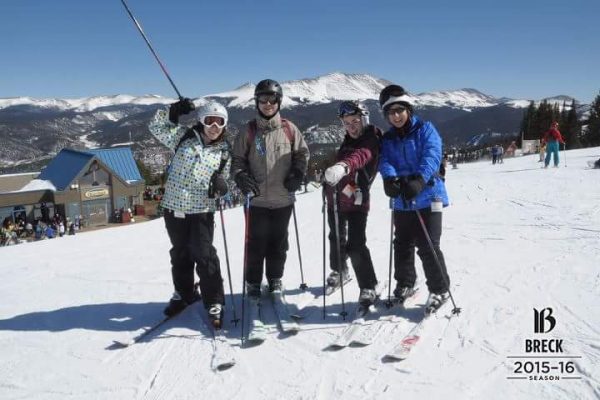 You might even call Hanukkah a portable holiday. One year my whole family was skiing up in Vermont, and my parents packed a menorah, some gifts, and a stash of dreidels and chocolate coins and we celebrated in our hotel room after a long day of skiing. We've celebrated at relatives' houses and with friends all across the country. The holidays are always sweeter when shared with others.
A tradition in my family is make donations to local charities on one of the nights of Hanukkah. Consider this holiday season making donations to your local soup kitchen, women's shelter, Homefront, a National Park, or animal shelter. Your small contribution will make a big miracle in someone's life!
No matter what you're celebrating this time of the year, spend some time creating some cherished memories with the ones you love.
Happy Holidays from my family to yours!
Allison Berger,
Starr Receptionist