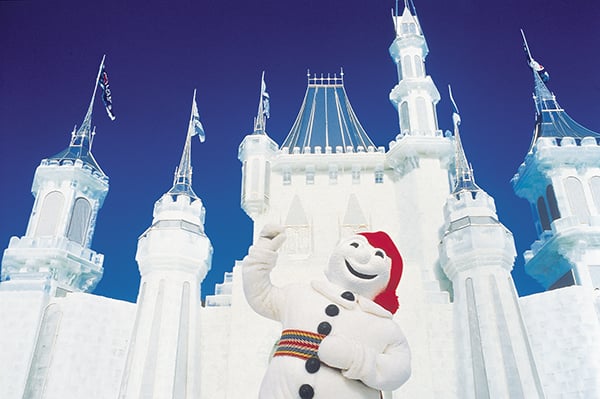 Surrounded by mounds of glistening snow and thousands of cheerful visitors, the world's largest winter carnival takes place every year in the beautiful city of Quebec. The Quebec Winter Carnival comes in third on the list of Top Carnivals, following the infamous ones in Rio and New Orleans. Still, it stands alone in what it offers, boasting plenty to see and do for young and old alike.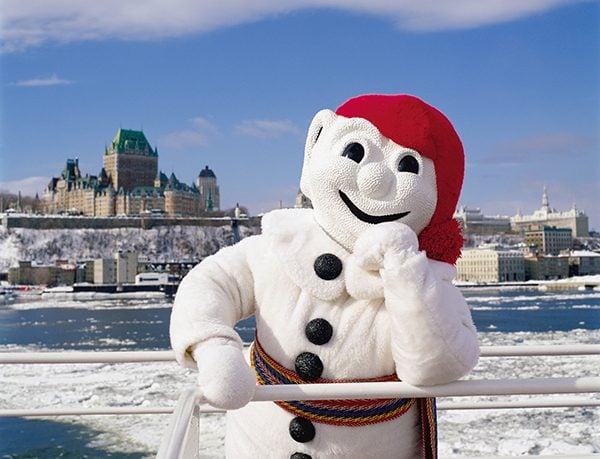 Quebec City held its very first winter carnival in 1894. From that time until the second half of the century, the carnival was sporadic – interrupted by various circumstances like brutal winters, wars, and the economic crisis of 1929. Determined to build the carnival back up in 1954, some business people set out to re-launch what would eventually become the world's largest winter carnival! That same year, Bonhomme Carnaval was born and became the event's representative. He embodies the "joie de vivre" associated with the Carnival and is the symbol of the festivities of this joyous period of the year. "Bonhomme Carnaval is not a simple mascot; he acts officially and speaks for and in the name of the Carnival… He is surrounded by an air of mystery and most of all, an authentic respect." Today, the Carnival is a "must-see" for the entire Quebec City population and attracts tourists from all over the world.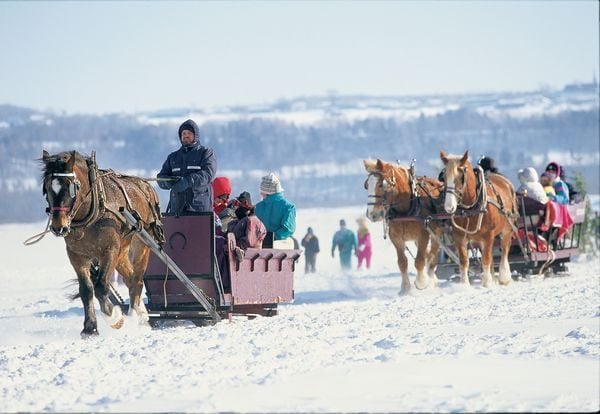 The Quebec Winter Carnival continues to advance in entertainment and activities with each passing year. The most popular activities are the winter sports, of course, followed by other traditional winter activities, like snow sculpting. Bonhomme's Ice Palace was named after the elected event representative in 1954 and continues to be one of the most "must-see" parts of the carnival. The canoe race features some of the most talented athletes, plummeting through "rivers" of snow. The International Snow Sculpture Competition is a sight to see, too, with sculptors competing from across the globe.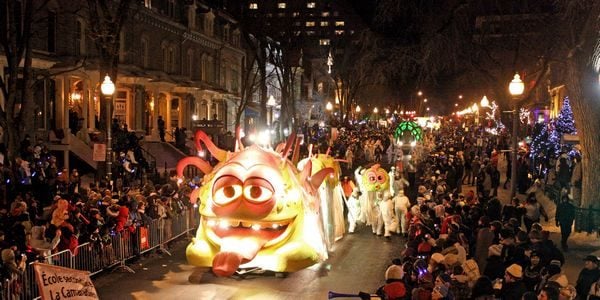 The Upper Town Night Parade is always a must-see as well, featuring colorful floats and dancers, encompassing the beauty of the Carnival in a single parade. Of course, the Carnival offers the simple things too, like skating, snow slides, and sleigh rides. There is certainly plenty to see and do for all!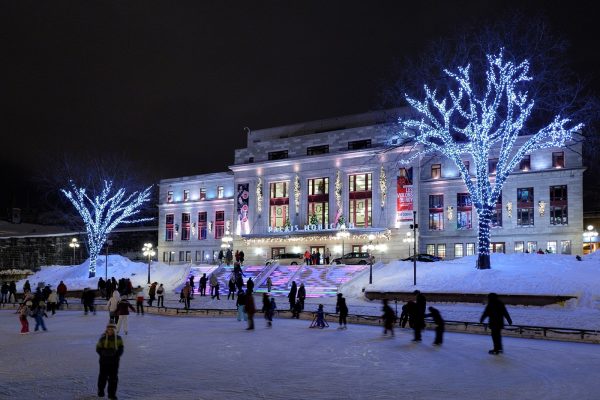 Winter carnivals are always entertaining and lively, but the Quebec Winter Carnival absolutely tops them all. With over two hundred activities for kids of all ages, it's worth a trip to come and see it all. The next Carnival is coming up – come join us! If you're looking to get away after the rush of the holidays, we highly recommend a trip to Quebec City to see the Winter Carnival! There's never a dull moment and we know you won't regret it.
Featured image Credit: Claudel Huot