Last week, we celebrated Starr's 70th Birthday with 4 bus loads of passengers from all over the tri-state area. This fabulous 6 day vacation to the Smoky Mountains of Tennessee was filled with great shows, unique attractions, lots of food and many fond memories.
Here are my Top 10 Reasons why I loved Starr's 70th Birthday Bash: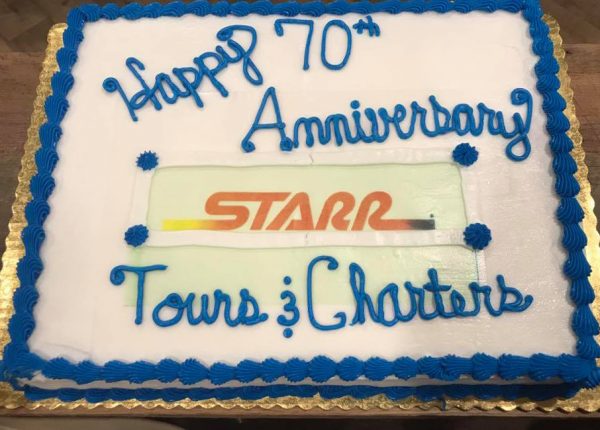 10. I got to meet 200 Starr bus tour travelers-some new and some seasoned Starr travelers. I learned what they loved about Starr and what we can improve on. I heard about so many experiences and wonderful memories. Our travelers were so incredibly thankful and kind and my heart was full hearing so many stories.
9. I got to see 4 wonderful Starr Drivers and Tour Directors in action and I learned why they are so beloved by Starr travelers.
8. I got to work with and get to know 3 wonderful tourism partners who planned and executed this wonderful trip. Thanks to Pete and Andrew of Smoky Mountain Resorts and Pamela from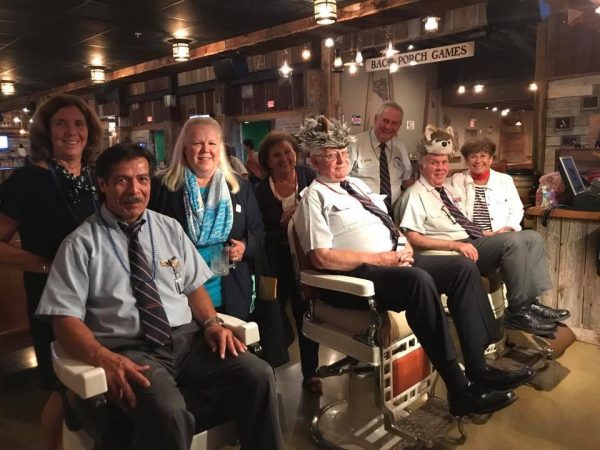 Fee-Hedrick Entertainment!
7. I was introduced to a wonderful city, Pigeon Forge, that I am certain I would not have visited if it wasn't for Starr.
6. I saw 6 amazing shows from comedy to Broadway-style, from Circus-style to variety. They were all different and all terrific. Who knew Pigeon Forge offered such world-class entertainment!
5. I crossed another National Park off my bucket list. Great Smoky Mountains National Park was gorgeous and offered lots of history.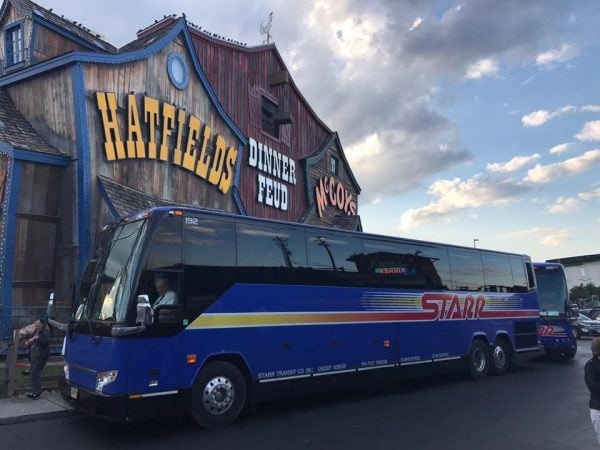 4. I ate and ate and ate! OK, it was mostly chicken but who doesn't like fried chicken – and calories eaten on "vacation" don't count!
3. We asked our travel partners across the USA to donate items that we could raffle off as part of our birthday celebration. We collected over 25 terrific giveaways including a fit-bit and a beautiful hand-made bowl from Corning Museum of Glass. These gifts, along with Starr gift cards that we supplemented, made this a fun event with lots of happy winners!
2. I learned best practices as we prepare for our 71st Birthday Bash in Myrtle Beach next October.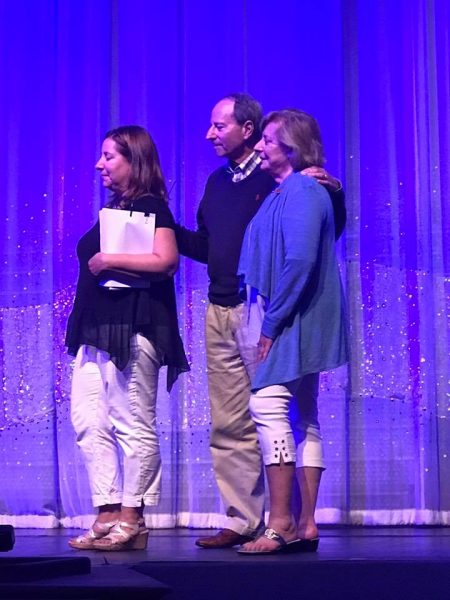 And my #1 reason…
I was able to experience this with my parents, the co-owners of Starr and the people behind the scenes who have kept this company going strong for the last 45 years!
For more photos, check out our Facebook page!
Stay tuned for next week when I share a behind the scenes look at what goes into planning a Birthday Bash tour! I can't wait for our 71st Birthday Bash in Myrtle Beach next year – come join me!
Happy travels,
Sandy Borowsky
Vice President and 3rd Generation Starr Owner