Our 70th Birthday Bash was such a success (4 sold out buses!) that I had to figure out what to do for next year. I wanted to think of a destination we hadn't toured in a while that people would get excited about traveling to. I looked back in the archives and discovered that we hadn't visited Myrtle Beach in a few years. Since I knew two people in the office who LOVED vacationing in Myrtle Beach (Tour Director, Karen Coate, and Charter Representative, Jeanette Gilmore), I decided to dig in to this vacation destination. Having never been to Myrtle Beach myself, I knew I had a lot to learn.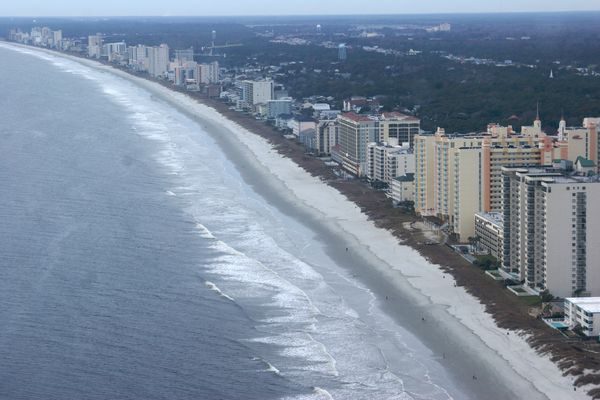 First, I logged onto Tripadvisor, a resource I frequently use to assist in tour planning. I look for the most popular things to do in the area and then I read the reviews. In this case I needed to look at Myrtle Beach as well as North Myrtle Beach.  North Myrtle was created in 1968 from four existing municipalities north of Myrtle Beach, and serves as one of the primary tourist towns along the Grand Strand. I put myself in my tour guest's "seat" and imagine if they would like to do the things that are top attractions in the area. After I make a list of these attractions, I move on to hotels.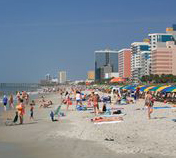 Since Starr attends the American Bus Association convention each January, we meet with Destination Marketing Organizations, hoteliers, attractions, and restaurant contacts. We save all of our information for times like these where we need info to build a bus tour. Now I go through and mine this information for hotels that fit the needs of our tour guests. In Myrtle Beach there are so many beachfront properties that we have lots to choose from BUT we have to be careful to choose a property that is group friendly, clean, and updated.
Next, it's time to select a date for our trip. This year we traveled to the Smoky Mountains of Tennessee in September so I know I want to travel to Myrtle Beach in the fall. The hotels can't even open up to groups in the summer as they are too busy. September can still be hot so I opt for October. This is when I can use the newest buses in our inventory since we are not as busy with other tours.
With 4 buses and the possibility for more, I have to find a hotel large enough to host us in Myrtle Beach and I also need to find properties en route to/from Myrtle Beach since we can't travel there in 1 day. This is a large undertaking. Once I find the hotels, I need to make sure they all have availability to host us and that they will be able to handle the large number of guests. It's important to me that our guests don't feel like a "herd of cattle" so I will most likely split the en route properties up and have no more than 2 buses in each property.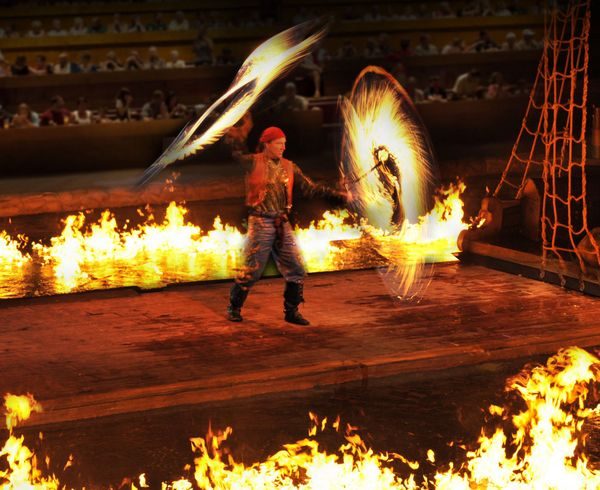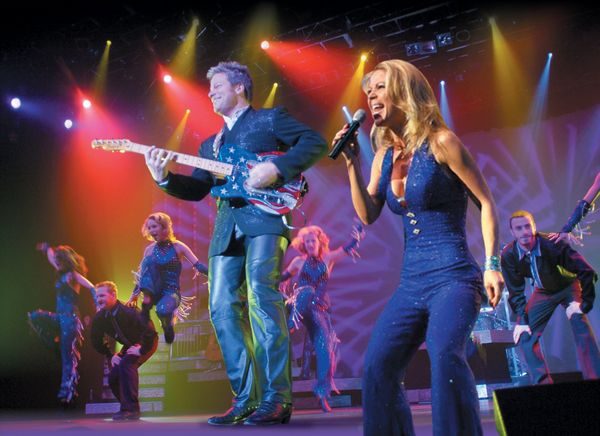 Since shows are so popular in Myrtle Beach, I pick my top 4-6 favorites and review their schedules and prices. Then I start to piece together the schedule. This is not an easy task and is very much like a puzzle.
One of the resources I have been talking with is Sandy Haines at Myrtle Beach Convention and Visitors Bureau. Sandy suggested I do a "site inspection" of the area. A good idea – I always like to check out an area before we do a new tour there. Even though the summer is my busiest time of year in the office (as we prepare for busy fall outbound and build tours for the following year), I carve a 3-day trip into my calendar. A tourism friend offers to host me at her home which is a great way for me to get the local flavor of the area and learn some background info that I may not have learned! I rented a car and set up my appointments to meet with tourism partners, tour hotels, and sample the shows. My three days were jam packed with appointments, meetings, tours, food, and fabulous performances! I asked a lot of questions, and took lots of notes to help me remember all that I saw. Southern Hospitality was certainly displayed during my whirlwind trip to Myrtle Beach! Below are some pictures of my many stops. You can see how busy I was!
As I boarded my plane home, ideas raced around in my head so once I was seated (in a middle seat, of course!), I opened my computer and put together the final itinerary. Now it's time to make the reservations, sign the contracts, and start promoting this wonderful trip. I am so excited to go back and bring 200 (or more!) of my closest friends! I hope you can join me!
Click here to view this tour on our website for more information and to reserve your seat!
Sandy Borowsky
Vice President, Tours