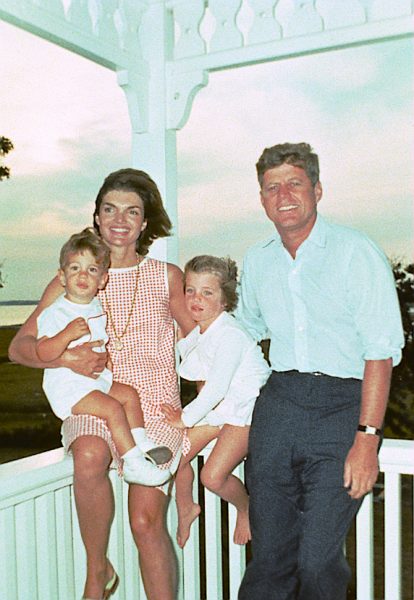 For the final edition in our New Year's Travel Resolutions series we offer you a once-in-a-lifetime tour like no other. We're whisking you away to New England for a special 100th birthday celebration for John F. Kennedy. On this special trip you'll get to learn all about the Kennedy family while enjoying many of their favorite places and activities!
President John F. Kennedy was born in Brookline, Massachusetts on May 29, 1917. His family spent summers in Hyannis Port, in Cape Cod and built the famous Kennedy Compound on the shore. Beyond a summer residence in childhood, Hyannis Port would also become the primary headquarters of JFK's presidential campaign. Stroll the streets of Hyannis that were lined with his supporters and explore the shops and boutiques before embarking on a special Hyannis Harbor Cruise where you'll get a view of the historic compound as well as the Kennedy Memorial, Egg Island, St. Andrews-by-the-Sea, and Point Gammon Light.
Your time in Hyannis will be highlighted with a New England Clambake and 1960s Beach Party at a spectacular Hyannis venue where we'll dine and dance overlooking the Atlantic Ocean. This meal is complete with "steamahs, chowdah and lobstah," plus, an escape entrée for landlubbers. After dinner, gather round for live entertainment. Hear tunes from the '60s and '70s as "Kokomo," "Under the Boardwalk," "Surf City" "Summer Wind," and "California Girls."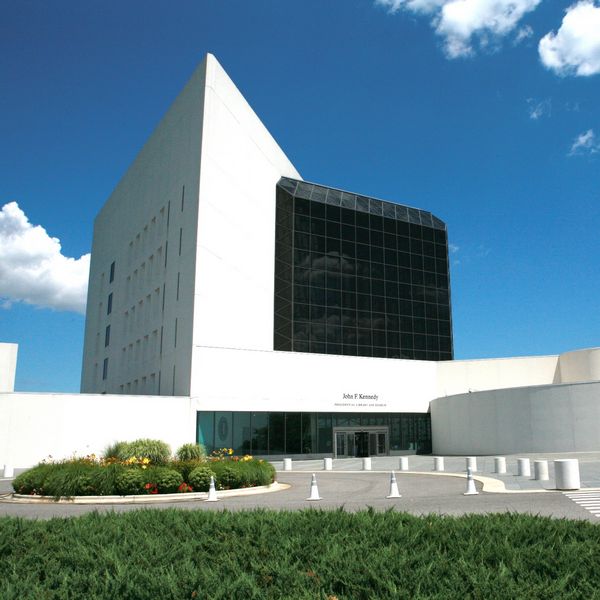 The Kennedy family's roots are firmly planted in Boston and the city is home to the John F. Kennedy Presidential Library and Museum as well as many of JFK's favorite places including his and his father's alma mater, Harvard University where he graduated with a Bachelor of Arts in government. You'll enjoy a tour of Boston that includes the sights and landmarks that played an important role in John F. Kennedy's rise to the White House. Join a local guide and walk past sites such as the JFK Statue on the State House Lawn where JFK delivered his famous "city upon a hill" speech, The Bellevue Hotel where he resided during his run for the congressional seat, The Omni Parker House notably the site of his announcement for his bid for Congress and his proposal to Jackie Bouvier, Old City Hall, the Irish Famine Memorial, JFK"s Senate Headquarters, Faneuil Hall, and the Rose Kennedy Greenway. You'll also enjoy dinner at the Union Oyster House, the oldest continuously operating restaurant in the United States and a favorite of JFK – see Booth 18 where JFK would sit and enjoy his favorite clam chowder.
Visit the John F. Kennedy Presidential Library and Museum, "dedicated to the memory of our nation's 35th President and to all those who through the art of politics seek a new and better world. Located on a ten-acre park, overlooking the sea that he loved and the city that launched him to greatness, the Library stands as a vibrant tribute to the life and times of John F. Kennedy." Tour the Museum "which portrays the life, leadership, and legacy of President Kennedy, conveys his enthusiasm for politics and public service, and illustrates the nature of the office of the President."¹ There will be special exhibits and events at the Library to commemorate this milestone birthday.
Travel to Newport, Rhode Island, known for its gilded-age mansions and its connections with the Kennedy Family. Visit St. Mary's Catholic Church where in 1953, Senator John F. Kennedy and Jacqueline Bouvier were married. See Hammersmith Farm, Jacqueline Bouvier's home where her wedding reception was hosted. Also, visit The Breakers, the Vanderbilt Home which is the most lavish summer "cottage" in town. We'll also visit the Green Animals Topiary Garden where, for several years, Alice Brayton hosted a "Harvest Party" to entertain the Kennedy children, Caroline and John, Jr.
Our trip's highlight is "A Night in Camelot." Join us as we celebrate JFK's 100th Birthday. As we remember the "High Hopes" of that youthful administration, and dance to the music of the era (1960-63) during a show that is a tribute to both the celebrities and songs he liked best. The entertainment is a live orchestra, with a crooner and an MC, performing as they once did for the President of the United States. It's a night of music that the President would have enjoyed and a night filled with songs that you will remember.
So, come with Starr on an exclusive, one-of-a-kind, tour and travel event to discover these highlights and more in celebration of our 35th president.
References:
¹ John F. Kennedy Presidential Library and Museum