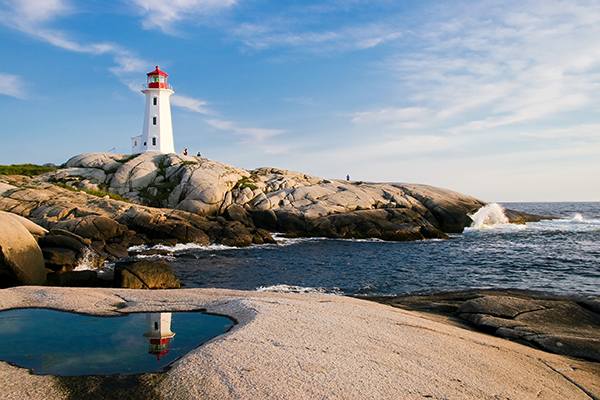 This week, we offer you a chance to experience an idyllic island like no other. Step out of the hustle and bustle of your life and into the spellbinding tranquility that is Nova Scotia. "Nova Scotia is a place where you can feel your pace fall in sync with the rhythm of the sea, as the clean salt air breathes life into an afternoon. Immerse yourself in culture that ranges from traditional to avant-garde, from bagpipes to world-class golf."¹ On this tour you will enjoy a vacation filled with rich heritage, scenic wonders, and historic landmarks set in a landscape of breathtaking beauty.
Your journey through the Appalachian region of Canada begins in St. John, New Brunswick.  "Step into a vibrant past with an intriguing modern edge. Here, hundreds of years of history are alive. Feel it in the architecture, parks, and galleries that have survived to delight today's visitor. As the oldest incorporated city in Canada, no other place in the country offers the experiences of Saint John,"² like Reversing Falls rapids where the extreme tides of this region create a unique tidal phenomenon.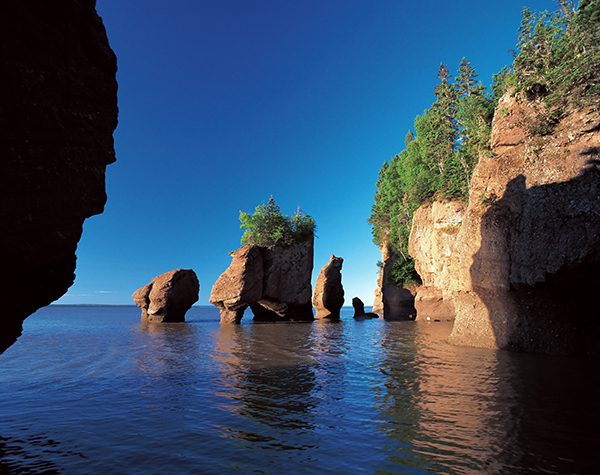 Enjoy the wind in your face as you look for whales and other sea life aboard the ferry from New Brunswick to Nova Scotia (indoor seating also available) followed by time exploring and experiencing a few of the best areas of Nova Scotia. Take part in a ceremony that began in 1605 and be officially inducted into "The Order of Good Cheer,"  visit Grand Pré  – a powerful monument that unites the Acadian people – located in the heart of a UNESCO World Heritage Site, step back in time in the quaint village of Peggy's Cove, and witness the marvel of the the world's highest tides in the Bay of Fundy.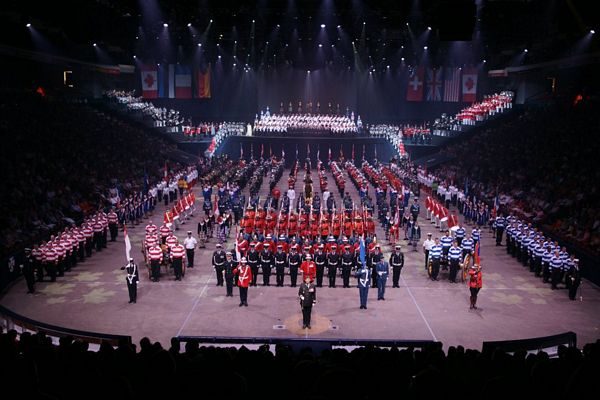 Experience a true taste of Nova Scotia at the world's largest annual indoor show, The Royal Nova Scotia International Tattoo Festival, featuring the unique and varied talent of hundreds of Canadian and international military and civilian performers. You will see bagpipes, highland dancers, military traditions, innovative acrobatic acts, comedy, modern music, contemporary dancing, trampoline routines, cutting-edge videos, and more! The Festival takes place in Halifax, the capital city of Nova Scotia and an urban city center bordered by seacoast and brimming with history.
Travel home through Prince Edward Island where "the beauty of the land, the living Celtic, Acadian and Mi'kmaq heritage, and the smiling faces and warm hospitality of Islanders create a special and unforgettable place to visit."³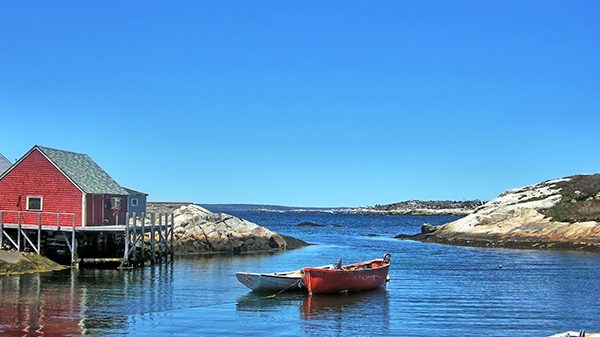 Nova Scotia is a land of lush beauty and simple life. Her people are warm and friendly, her land is like that of Ireland in its richness, and her atmosphere is that of a simpler time. Gorgeous natural landscapes are dotted with picturesque sleepy villages. You can lose yourself here in a peaceful paradise away from big box chains and rural life, without giving up great amenities. Experience it for yourself this summer!
References: