"Travel More" is a common New Year's Resolution, but like many resolutions, it will easily fall to the wayside without ideas and plans for how to make it happen. Throughout the month of January, we'll be offering a destination a week on our blog with New Year's Travel Resolution destinations that you should check out to fulfill your "Travel More" resolution!
Traveling across the country is a free spirited dream held by many. The open road, endless possibility, and the chance to see so much of our beautiful country is such a tempting idea. When we get out of our daily routine and travel away from home we gain perspective, embrace new challenges and passions, and find fulfillment. Traveling across the country truly is a vacation of a lifetime and it is about time you experienced it!
On our 26-day Cross Country by Bus tour you'll be guided by an experienced driver and knowledgeable tour director who will make your trip effortless and stress free so you can fully experience every fantastic destination, comfortable hotel, delicious meal, fascinating attraction, breathtaking sight, and more!
Speaking of which, exactly what will you get to experience on your trip? How about 5 national parks, 15 states, 3 monuments/memorials, and 9 historic landmarks for starters? You'll visit the St. Louis Gateway Arch and take its tram up through the arch itself to the Observation Deck, 630 feet above the ground, where you can see for 30 miles on a clear day. In Albuquerque, New Mexico, you'll take a ride on the Sandia Peak Tramway, the world's longest aerial tramway spanning a distance of 2.7 miles above deep canyons, and breathtaking terrain.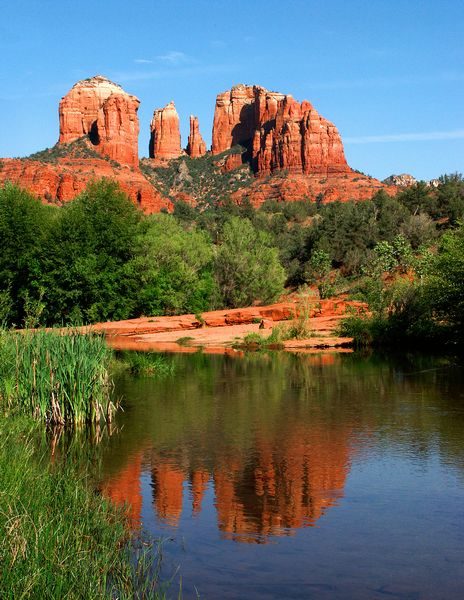 Visit Arizona and fall in love with the breathtaking beauty of this unique state with a visit to the must-see Grand Canyon, a stop in beautiful Sedona, and a trip through Petrified Forest National Park and the Painted Desert. Spend a day in thrilling Las Vegas, Nevada. Travel all the way to California and take in the many sights and attractions you've only ever dreamed about, including Hollywood, Los Angeles, and Alcatraz! Begin to make your way back home by crossing through the northwest and stopping at Mount Rushmore, and Wall Drug Store. Experience Old Faithful's timely eruption, gaze in amazement at the painted landscape of Badlands National Park, and take in the excitement of downtown Chicago. All of this and so much more make this trip an unforgettable journey!
Passengers on our past Cross Country tours (over 10 years worth!) have formed close bonds that extend through the years. It's hard not to become friends with people you travel with for 26 days! And we make it even easier to connect with past and present Cross Country Travelers with our private Facebook group where you can get advice on how to prepare for your "Journey of a Lifetime," meet others on your trip, and share memories and photos afterwards.*
So what are you waiting for? Put aside your worries about being gone for a month and travel the scenic roads of our great country! Trust me, you'll be glad you did!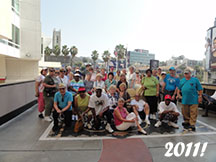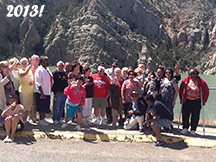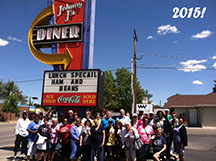 *You must be a current Starr customer to join the Facebook group.