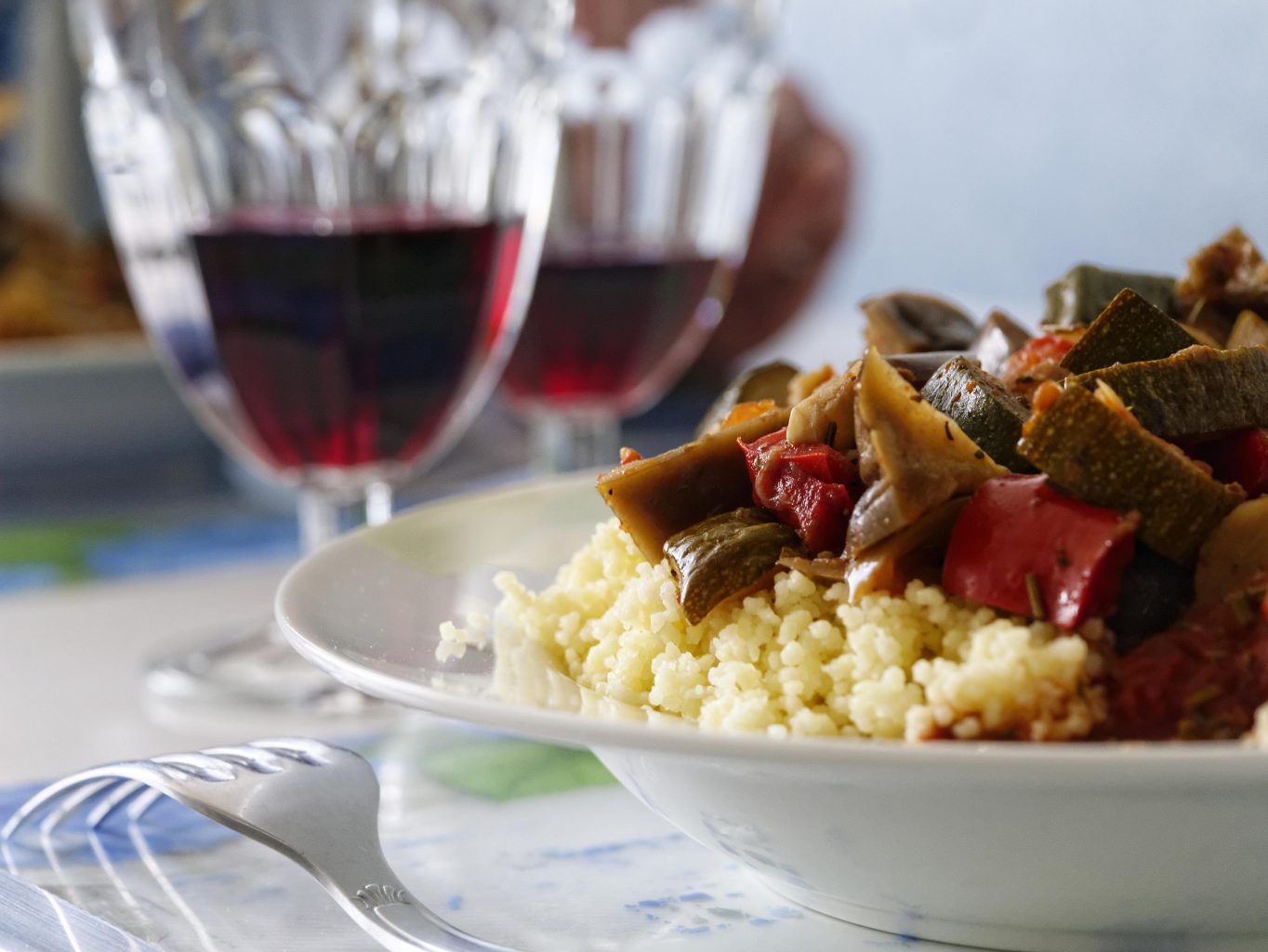 It's easy to think that traveling and healthy eating don't mix. You're going to a boardwalk and there's an ice cream shop there that you HAVE to try, or your cousin raved about the food at an Italian restaurant. Traveling doesn't mean you have to sacrifice eating healthy; you just have to know how to do it!
Here are seven key tips for eating healthy and still enjoying your vacation:
Pack your own snacks. This is simple enough, right? When the hunger bug strikes, instead of jetting for chips in the closest vending machine, just pull out those yummy nuts or granola bars that you packed. Other great snacks are dried fruit, roasted chickpeas, or a single serving packet of nut butter. Make your own before you go and save money for more souvenirs!
Opt for water. Sure, you can enjoy a cocktail. Let yourself live a little. But whenever you have the chance, always opt for water. It'll keep you hydrated and it's the best drink for you – no calories!
Resist the urge to splurge. It's easy to just say, "I'm on vacation!" and throw all healthy eating out the window. No one says you can't go off track some, but you don't need to order the entire dessert menu just because you're on vacation. Which leads to my next tip…
Allow yourself one treat per day. You wouldn't go to Italy without trying gelato, would you? It's okay to treat yourself, but moderation is key. Like tip #3, instead of splurging, give yourself one treat to look forward to. Maybe even tell yourself that today is the day you're going to try that ice cream parlor! It gives you a treat to look forward to, making it easier to avoid the others that might cross your path.
Only eat when you're hungry. When you're strolling along and see something yummy being sold, but you just ate an hour ago, then you probably don't need that treat right now. If it is something you must try, buy it now and use it as a snack for later, or split it with a friend.
Choose the healthy menu items. If you're dining out, go straight to the healthy selections to avoid the temptation of other less-healthy options. If the menu doesn't have a designated "healthy option" section, you can ask your server what their options are.
Choose a restaurant with fresh foods. Lots of times, you can see the menu on the website before you even go. Look for the places that offer salads, wraps, or seafood. These are almost always healthy meal options.
As always, staying active is also key. Go for a walk around your hotel, or opt to stroll down the street and window shop during your free time instead of sitting in a restaurant. The more calories you burn, the less impact those extra vacation food calories will have later.
There's no reason why you can't have it all. You can see the world and keep your health while doing it!
Photo credit: Max Straeten