Everyone knows that Starr buses are luxurious. Between comfortable seats, on board entertainment and wifi, they have all you need to make getting to each exciting destination enjoyable. Our buses, Drivers, and Tour Directors make noteworthy accomplishments every time they head out, but what about the other buses in the world? As it turns out, Guinness World Records has a whole list of the best world records involving buses! Some of them are unbelievable feats. So, sit back, relax and enjoy.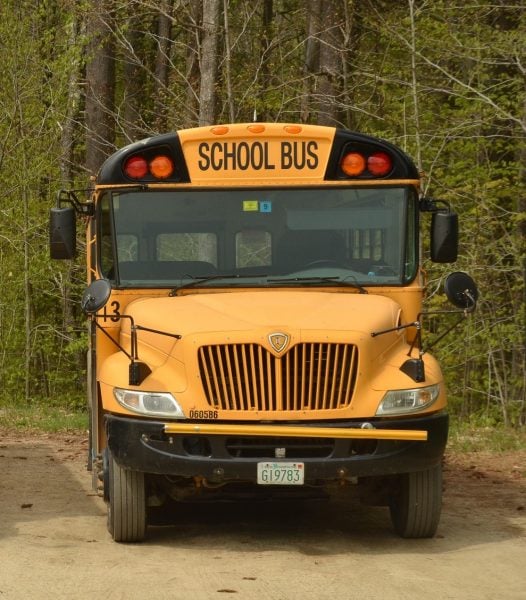 Longest career as a bus driver
Many things in our world have changed since 1946. One thing that hasn't, however, is Carl Fisher's career as a bus driver. Set in 2011, Fisher holds the world record for the longest career as a school bus driver. He started driving school buses at age 16, and found a job he loved and excelled at. Fisher estimates he has driven over two million miles, and has owned twelve different school buses. He finally retired at age 82, after spending 66 years driving Missouri's children to and from school.
Furthest distance to pull a single decker bus with the ears
Famous strongman and grandfather Manjit Singh has been training as a strongman all his life, and he has broken over 55 world records. On March 31 2008, Singh pulled a single decker bus 20 ft in Loughborough, UK. Singh attached cables to his ears, and yanked the bus almost 6.1 meters. He did this to raise money for the Manjit Fitness Academy. Read about his other bus pulling record here.
Most people crammed into a single decker bus
According to Guinness, on June 1st, 2011, a group of people in Poland took a 57 second journey, but this one was no ordinary bus ride. Normal buses of this size can usually fit somewhere around 50 people. But this bus contained 229 people, most were faculty at the Faculty of Mechanical Engineering of the Krakow University of Technology.
Longest Journey by Bus
In 1988-1989, longtime friends Hughie Thompson, John Weston and Richard Steel took the world's longest journey traveling by bus, as reported by Guinness. The group rode a red London Routemaster double-decker bus, which was their home for over a year. In the end, the boys traveled 54,289 miles and visited 18 countries, going all throughout Asia, Europe, Australia and the USA.
Our Cross Country Trip of a Lifetime
While they may not have broken any world records, our annual Cross Country trip accomplishes its own set of impressive stats!
June – July 2017, 34 passengers, 1 Tour Director, and 2 Drivers traveled across our great country and back in 26 days.
– They slept in 20 different cities, enjoyed 30 attractions, visited 5 National Parks, and gambled in 4+ casinos (with the possibility of many more on their free day in Las Vegas).
– They drove on 30 major routes and highways across 19 different states, passing through all 4 time zones for a total of 7,304 miles!
(You can set your own personal records on our Cross Country trip in 2018!)
So, the next time you're relaxing on a bus trip on a Starr bus, think about all of the incredible things that were accomplished in buses just like these, and relax as you travel to your wonderful destination.