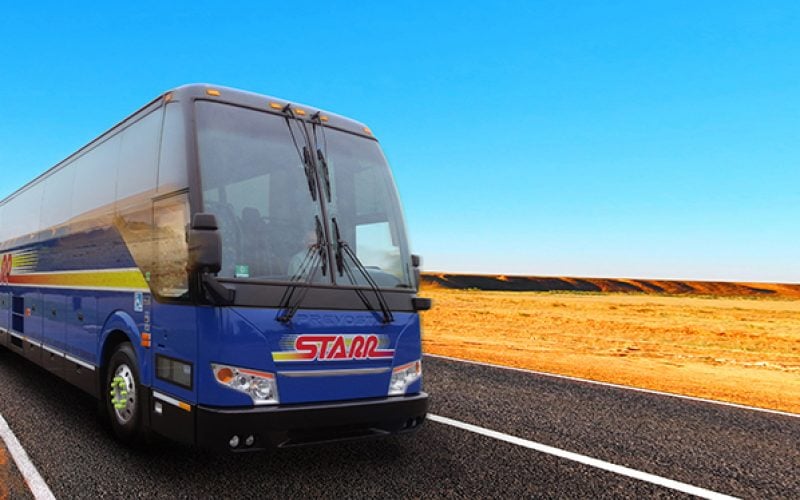 According to Investopedia, Baby Boomers, born between 1946 and 1964, are heading into retirement in droves (about 10,000 a day, in fact).  But what does retirement mean anymore? How many of you have celebrated the retirement of a friend, relative or coworker just to find out they have gone back to work? We can retire from one career and start another in a very smooth fashion. Here at Starr we hire lots of retirees on staff as Bus Drivers. We have retired Police Officers, Teachers, Firefighters, and many Veterans.  Driving a charter bus offers a lot of the perks that workers facing retirement seem to desire, such as flexible hours, a change of pace and scenery, and the opportunity to learn new skills. Folks who have held sedentary jobs often enjoy being "on the move" for a change; workers tied to one locale during their career may appreciate visiting new places; those who've worked alone—like accountants, lab technicians, or computer programmers—may enjoy the opportunity to meet and converse with many new people every trip.
Everyone knows Americans are living longer than ever so that means our ideas around retirement and needs going into retirement are changing. Although the U.S. Census Bureau data shows that the average retirement age in the United States is about age 63, many don't retire until Age 70. And then there are those in good health, like Starr's owner Alan Glickman, who are 75 and still going strong! The longer we work, the easier it is to afford a comfortable retirement. Longer lives and rising health care costs have made retirement more expensive at the same time that stagnant wages and the decline of the traditional pension have made it harder to save enough. Putting off retirement until later can mean less worry once you get there. Then you can relax and truly enjoy your golden years.
Bloomberg tells us that U.S. seniors are employed at the highest rates in 55 years which means that more and more Americans are spending their golden years on the job due to a number of factors. Many are healthier and living longer than previous generations. Some need the income, while others decide not to fully retire because they enjoy their jobs or just want to stay active.
While age discrimination is a very real consideration for older job seekers, a few gray hairs can actually be a plus for aspiring bus drivers.  Passengers might equate age with experience, authority, and sound judgment and they would be right.  A little life experience can go a long way on the open road.  For a generation pondering how to transition into the next phase of life, a stint as a bus driver might be the ticket.
Starr makes the transition into a new career as a motorcoach operator as easy as possible. First, we offer a full scholarship to qualified candidates to help get you the necessary CDL license you'll need to operate one of our buses. Next, we offer a flexible schedule, premiere medical benefits, and full and part time options. Oh, and we also offer a $10,000 hiring bonus for full time drivers, and $2,500 for part time drivers, just to sweeten the deal even further.
Our drivers travel up and down the east coast and as far west as Michigan, Kentucky, Louisiana, and Tennessee. You work as a team with knowledgeable Tour Directors, and get to know many of our amazing passengers and groups – many of which have been traveling with Starr for years! If the idea of being paid to travel, see our great country, and meet some great people interests you, why not consider turning your retirement into an adventure and join our team? We'd love to have you!
Visit Starr's employment opportunities and see current open positions by clicking the icon below: