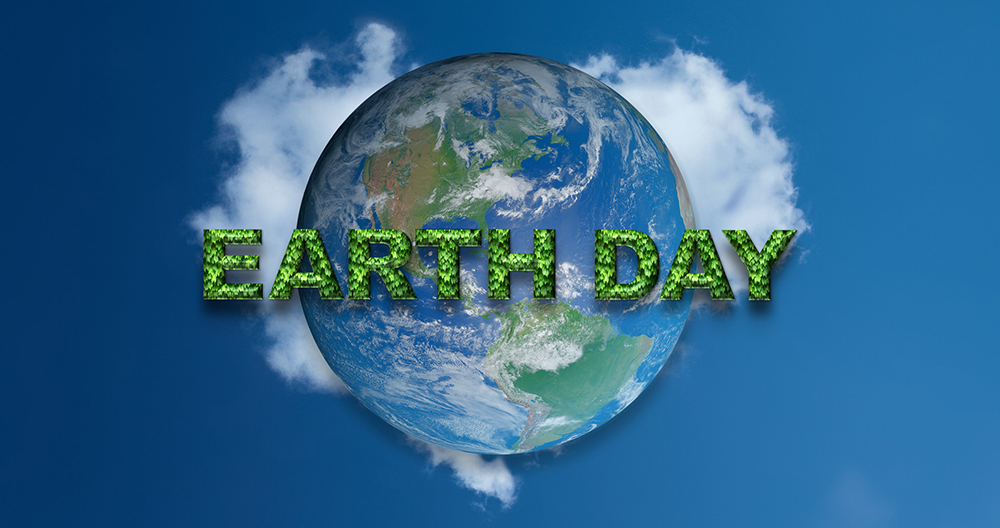 Each year, Earth Day—April 22—marks the anniversary of the birth of the modern environmental movement in 1970. The largest secular observance in the world is celebrated by more than a billion people every year, and offers a day of action that changes human behavior and provokes policy changes. The fight for a clean environment is in full force at Starr and continues with increasing urgency, as the ravages of climate change become more manifest every day.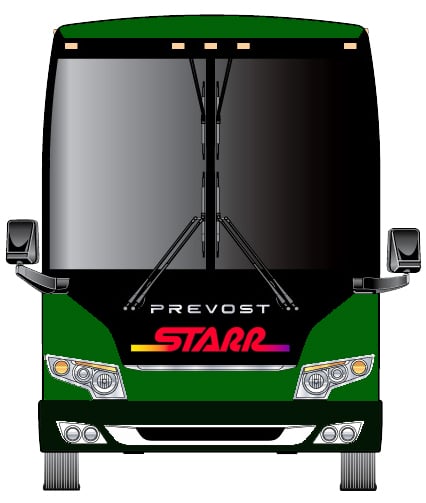 At Starr, we are committed to doing our part to help our environment and make a difference. That is why we invest in and maintain one of the "greenest" fleets on the East Coast. With numerous technologies and initiatives in place, Starr is actively working to protect our environment for future generations. Did you know that just one of our coaches can replace up to 56 cars on our roadways? It's time to climb aboard a charter bus to help our environment!
In honor of this important day, here are (just a few of) the priorities that Starr focuses on in our daily regimen:
Starr continues to purchase motorcoaches that utilize cleaner engine technology
The Volvo D13 Engine, an engine in the newer buses that Starr purchases, delivers near-zero emissions of particulates and NOx – improving air quality and exceeding new EPA emissions requirements.
Starr operates a fleet of Prevost motorcoaches.  Prevost is the only North American bus manufacturer to be a world-recognized environmental leader and is fully committed to safeguarding the environment. Prevost is the only coach manufacturer to have achieved an ISO 14001 Certification for environmental management.
Starr has retrofitted our older vehicles to reduce emissions up to 85%
Starr recycles oil, tires, batteries, and many more engine components to keep these items out of our landfills
Starr Charter Bus Drivers have been individually trained by the University of Vermont's Certification for Sustainable Transportation.
Starr Charter Bus Drivers are not permitted to idle engines for longer than 3 minutes as unnecessary engine idling wastes fuel and creates senseless pollution.

Starr's Charter Bus and Tour Headquarters in Hamilton, NJ:
Runs partially on Solar Power
Maintains up to date environmental planning for stormwater and spill prevention
Goes paperless whenever possible…emailing confirmations and invoices and printing only when necessary.
Has a recycling program in place that includes everything from paper to ink toner.
Motorcoach Travel – The Greener Way to Go!
A couple boarding a motorcoach will cut their carbon footprint nearly in half compared with driving even a hybrid car.
And if they take a motorcoach rather than flying, they will cut their emissions by 55 to 75 percent, depending on the distance they travel.
Motorcoaches emit the least carbon dioxide per passenger mile compared to other vehicles, and are 7 times more energy and fuel-efficient than single occupancy automobiles.
Motorcoaches are 3 times more efficient in reducing carbon dioxide output compared to commuter rail.
Motorcoaches are the most fuel-efficient transportation mode in North America when measured in terms of passenger miles per gallon of fuel providing 206.6 passenger mpg compared to commuter rail (92.4 passenger mpg), airlines (44 passenger mpg), and single occupancy automobiles (27.2 passenger mpg).
A single motorcoach can replace as many as 56 passenger cars on our highways.


As you can see, Starr has a strong commitment to preserving our environment. So this Earth Day, what will your focus be to help cherish and maintain our environment? Now, it's more important than ever to Go Green!
Related Articles:
Getting There Greener: The Guide to Your Lower-Carbon Vacation