Starting a new job certainly has its pluses and minuses.  One of those minuses is that you need to wait for vacation time to accumulate before you can take time off of work.  I was a little concerned about this until I started my new position with Starr (in October 2015) and I learned about ALL of the incredible Day Trips by bus that Starr has to offer!!  And, because most of them are offered on weekends, I discovered that these convenient day trips can turn into one day mini-vacations for me and my family.
One of my favorite one day bus trips was to the Kutztown, PA Folk Festival.  This summer, the 9-day festival that draws over 130,000 visitors will celebrate its 68th year. Amazingly enough, the idea for this family-friendly event originated from three men who wanted to share their Pennsylvania Dutch heritage with others.  A person's curiosity is certainly settled after visiting this festival for just one day!   After experiencing craft demonstrations, entertainment, wonderful food, folklore, and one of the nation's finest quilt sales, I left with much greater knowledge and understanding of the PA Dutch lifestyle.
Kutztown Folk Festival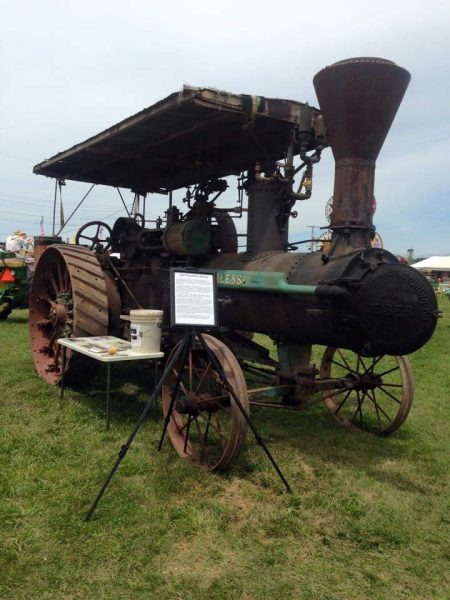 Upon entering the festival, one of the first displays we encountered was that of the farming community.  There were many farming tractors that spanned from the early days to the present.  It was fascinating to see how time and innovation has changed the farming industry for the better.  Many of the early farmers worked a tremendous amount of man hours to get their fields ready to plant their crops.  While farming is still classified as hard work, it is not nearly as hard today because of the progression of the agricultural equipment that is available for use.
As we continued walking through the festival, there were hundreds of vendors and crafters with so many beautiful handmade crafts, jewelry, and food items that you could sample, purchase, or make yourself.  Originally, all those who participated were Pennsylvania Dutch natives.  While that may not be true today, you will still witness the same level of craftsmanship being demonstrated and on display.  One of the requirements to be involved is that "all products sold at the Festival MUST be American made."
There are many hands-on activities that are available to participate in and many were quite different from what I have seen at other festivals.  I loved observing the gentleman who had a booth set up for anyone who wanted to make their own silk scarf.  You could choose your own colors and he would guide you through the process and then you would take your lovely new scarf home to wash and wear with pride.  I also loved watching the man who makes straw brooms right before your eyes without any machine – just the use of his hands.  My daughter had the opportunity to make her own tie-dye t-shirt that she is wearing a lot these days with the comeback of the '70s "anything tie-dye" clothing.  Furniture making, quilting, soap making, pottery, stained glass, pewter, tinning, blacksmith, and wood carving are a few more trades you will encounter throughout the day.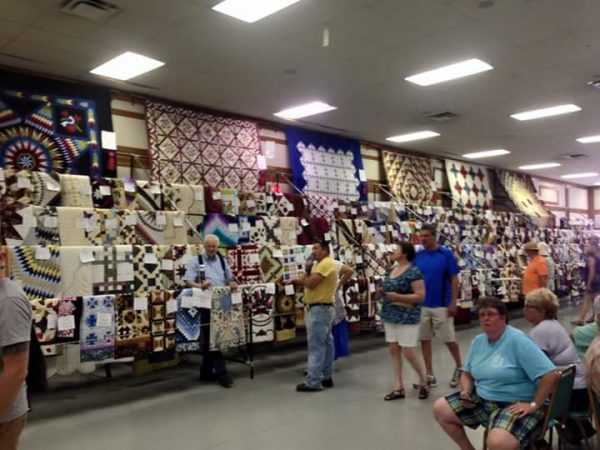 Besides the craft activities, some of the buildings you can visit are a 1-room schoolhouse from the 1800s, a 1-room church, antique building with hundreds of items from the past and a barn that is used to display over 2,500 hand-made quilts.  An auction is held on the Saturday before the festival ends where 24 of the best quilts are put up for auction and one is raffled off.  Also, each attendee can experience quilting and making their own square that is then assembled into the annual visitors quilt.
The variety of food offered is traditional Pennsylvania Dutch.  You can purchase a family style dinner, homemade soups and sandwiches, and more.  The areas that are reserved to have your meal are kept clean by the family members who are their selling their family recipes.  The prices are very reasonable for lunch and dinner.  Cinnamon buns, apple dumplings, and shoo-fly pie are favorites for dessert.
Our family had such a wonderful time last year that we are planning on going back to the festival again this year.  If you are looking for an adventure, and don't have a lot of time to take off, this is a day trip where you will not be disappointed.  All in all I have now taken 9 day trips and 2 multi day vacations since I began working for Starr. That's an average of 1 bus trip per every 7 weeks! Lucky me!  Oh… lest I not forget the best news, I now have accrued paid time off and look forward to using it to experience one of Starr's multi-day bus trips!!
Linda Ruggieri
Tour Services Specialist,
Starr Bus Charter and Tours