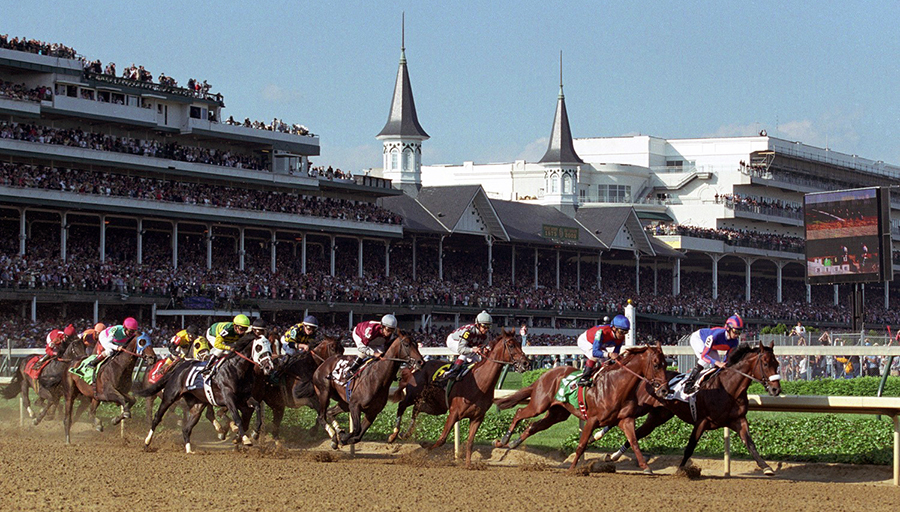 I was very happy to be the tour coordinator assigned to Starr's first bus trip to the Kentucky Derby departing on May 3, 2017. Working on a new tour is very interesting, challenging and inspiring – and this tour was no exception.
This new tour had been "in the works" for more than 2 years and actually became "ready for sale" in January 2016 – 16 months before the tour's departure date! We knew this bus trip was a "bucket list" item for many people because at the end of every Starr trip, we ask for future tour suggestions to be noted on their survey. Many of our customers had requested this trip and our office responded; and thus began the planning process. Not surprisingly, so many of our customers booked the trip within the first two months that a second bus was needed! Both buses filled up quickly and eventually became sold out! So our guests packed their special hats to wear on Derby Day and our Tour Directors prepared their notes and made games for the bus trip.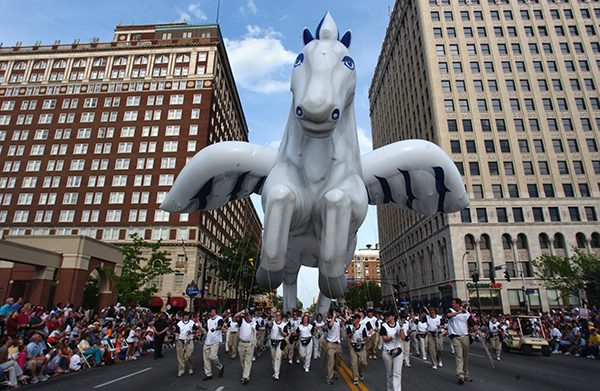 Of course the Kentucky Derby itself is the highlight of the tour, but Starr has included many other attractions so our passengers will really be immersed in the other events surrounding the Derby including being able to experience the highlights of the Louisville, Kentucky area as well. Starr guests will attend the Pegasus Parade, a true tradition of the Derby, and visit a horse training farm. They'll see a farm that raises Longwool sheep, visit a local theatre with antique exhibits, and of course no visit to Kentucky is complete without a stop at a bourbon distillery! There will be food throughout the tour, too! At the Pegasus Parade they will enjoy a picnic dinner, on another day they'll have lunch at Claudia Sanders Dinner House (you may know her husband, Colonel Sanders!), and they'll have a great "Off to the Races" dinner party with a taste of Kentucky menu. Just before the Derby itself, our passengers will go on a Riverboat Cruise where they will meet with experts to help them place their bets when the go the Kentucky Derby later that day. Did I mention I am jealous of our Starr guests who get to experience this trip??!!
I really love getting the trips ready for the road! Some of my responsibilities include: planning the timing, making reservations, and providing directions along with additional information to give to our tour directors so that everything goes smoothly. We have someone in charge of booking the hotels and another person in charge of sending the rooming lists. Our Travel Advisors sell the trips and our marketing team develops the catalogs to entice you. As you can see, it really is a team effort in making each trip a wonderful experience for our passengers. This is why it makes us so happy when our travelers and our Tour Directors send in pictures of the trips which we then post on the Starr Tours Facebook page. I love seeing our Starr guests having a great time! Don't you?
When I plan a tour, I usually include some fun information for our Tour Directors to share with our passengers. For example, did you know there are 554 roses in the garland of roses presented to the winner of the Kentucky Derby? "Each garland is also adorned with a 'crown' of roses, green fern and ribbon. The 'crown,' a single rose pointing upward in the center of the garland, symbolizes the struggle and heart necessary to reach the Derby Winner's Circle."¹ Also, 100,000 Mint Juleps are poured during the Kentucky Derby and Kentucky Oaks!
Traveling is something that I enjoy very much and I truly hope that our passengers enjoy this trip to the fullest extent. I look forward to seeing lots of pictures on Facebook and if you "like" Starr's Facebook page you can see them, too!
Don't worry! If you missed this trip, we already have next year's planned for May 2, 2018 and it is filling up! You could be part of the "Run for the Roses," too!
Dawn Nachbaur,
Starr Bus Charter & Tours, Tour Services Department
Photos courtesy of the Louisville Area CVB