Why worry about the perfect color, fit, or style this year? Give something that will always be in season, never goes out of style, and keeps on giving for years to come – give the gift of travel! We've already covered how travel experiences enrich life, here are a few suggestions for the perfect vacation, no matter your price range.
For Day Trips by bus under $100:
Atlantic City Air Show – for just under $55 you can send your loved one on a comfortable bus to the Jersey shore for the high-flying excitement of the Atlantic City Air Show and even a little casino fun! They'll be treated to a casino package with $25 Slot Play and a $10 Food Voucher, along with the intense thrill of the famed military and civilian pilots flying acrobatic maneuvers above their heads!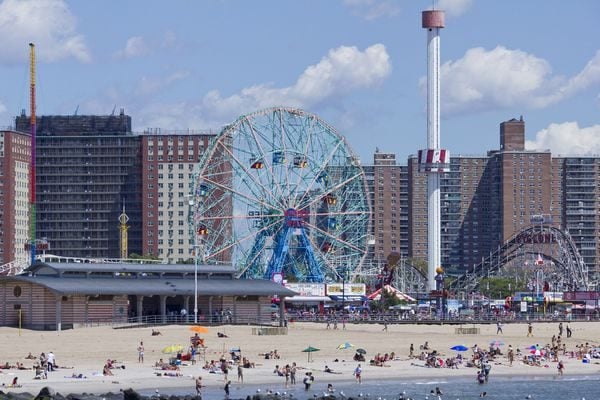 Coney Island Express – Brooklyn's famed boardwalk destination is less than $55. Imagine giving them a day at the beach with all of the history and unique flair of Coney Island. They can try one of Nathan's Famous Hotdogs, explore the New York Aquarium, ride the Wonder Wheel, catch a thrill on the Cyclone, relax on the beach, and more! It's a perfect day away from the daily grind.
National Zoo, Washington, DC – for just under $70, your loved one can enjoy a day at one of the oldest zoos in the nation! Over 2000 animals call this 163-acre park home including Giant Pandas from China, exotic birds, reptiles, rain forest creatures, and more.
Cars, Collectibles, and Yuengling – new for 2018 is a tour just under $100 that offers an afternoon of history and nostalgia as they visit America's first brewery and revisit the '50s! At Jerry's Classic Cars & Collectibles Museum, they will take a journey back in time to the 1950s and leave with an unforgettable experience.
For Broadway Show Packages by bus under $200:
The Lion King – Disney's classic movie takes center stage in an amazing production of artful puppetry and incredible music.
Carousel – "One of the most hallowed works of the American stage" (The New York Times) returns to Broadway for the first time in more than two decades. Rodgers & Hammerstein's timeless musical Carousel comes to life in a new production. Elevated to an epic scale with a sweeping musical score and incandescent ballet sequences, this story of passion, loss and redemption introduced Broadway to a new manner of musical drama – one that "set the standard for the 20th century musical" (Time Magazine) and would captivate theatergoers for generations to come.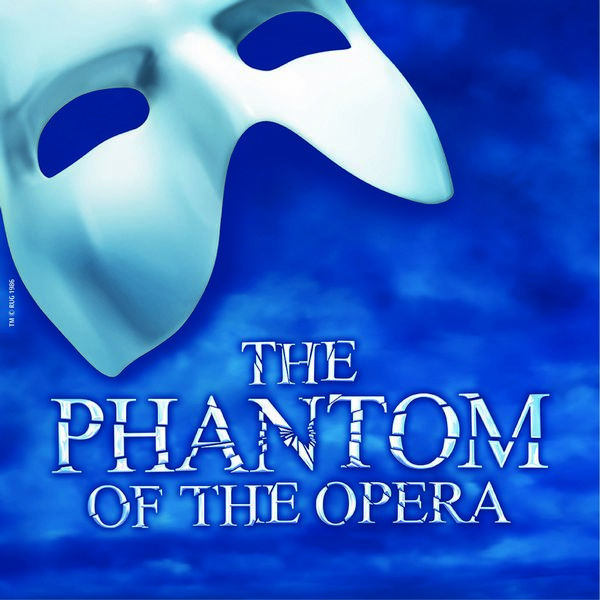 The Phantom of the Opera – this timeless tale of seduction and despair is Andrew Lloyd Webber's masterwork and has been running on Broadway for 30 years. The unforgettable score, heart wrenching story, and captivating set make this a must-see show.
Hello, Dolly! – Bernadette Peters takes center stage in one of the most cherished musicals in theater history. Featuring music and lyrics by Jerry Herman and a book by Michael Stewart, "Hello, Dolly!" tells the story of an outspoken matchmaker and her attempts to marry "half-a-millionaire" Horace Vandergelder.
Multi-Day Vacations by bus under $500:
Boston, Massachusetts – The famed and bustling New England city has never been so easy to visit! Your loved one will be treated to a comprehensive city tour by one of Boston's most knowledgeable guides and enjoy plenty of free time to experience all of the wonders of "Beantown."
Cooperstown: National Baseball Hall of Fame – perfect for the baseball fanatic in your life. This tour includes a one year membership to the National Baseball Hall of Fame including a subscription to Memories and Dreams magazine, Hall of Fame Yearbook, complimentary admission to the Hall of Fame for one year, and other perks. Combine this with the fun shopping and dining found in Cooperstown and your gift will hit a home run!
Niagara Falls, USA – No passport required! Our newest option for a Niagara vacation makes this wonder of the natural world even more accessible! They'll enjoy a boat ride into the horseshoe of the falls on Maid of the Mist as well as a tour of the area and accommodations in Seneca Niagara Resort & Casino. What a lucky gift!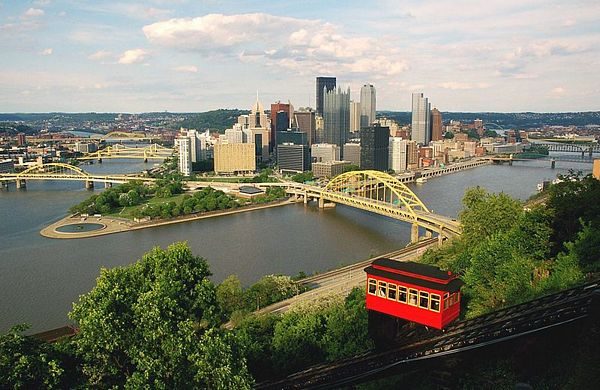 Pittsburgh, PA: The Golden Triangle – the intriguing "Steel City" awaits on this tour to western Pennsylvania. Truly a unique destination, Pittsburgh is home to a fascinating mix of historical landmarks, captivating architecture, compelling characters, and more! They'll tour the Nationality Rooms in the Cathedral of Learning, be treated to an in-depth tour of the city, and more!
Foxwoods & Mohegan Sun Casinos – this tour is every casino lovers dream! Featuring two of Connecticut's greatest casinos this tour includes a casino package at each and ample time to try their luck at a plethora of table games, slot machines, Poker rooms, and more! They'll be saying "Jackpot!" when they open this present!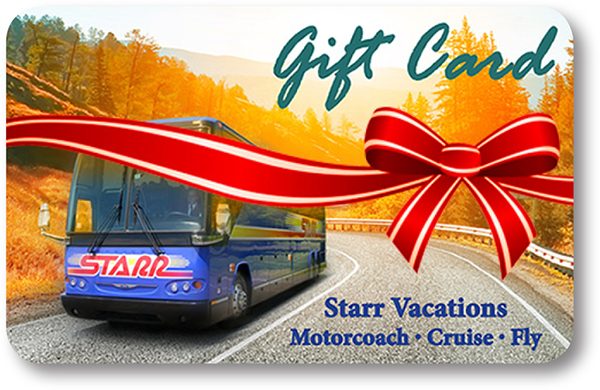 One size rarely fits all and with Starr, you don't have to settle for the generic! In addition to our immense lineup of incredible bus tours, we also offer gift cards. Our gift cards come in any denomination, and never expire! Whether you purchase a gift card so they can choose their own adventure or surprise them with a vacation you know they'll love, you can rest assured that when you give the gift of travel, you're giving a gift that will keep on giving for many years to come!