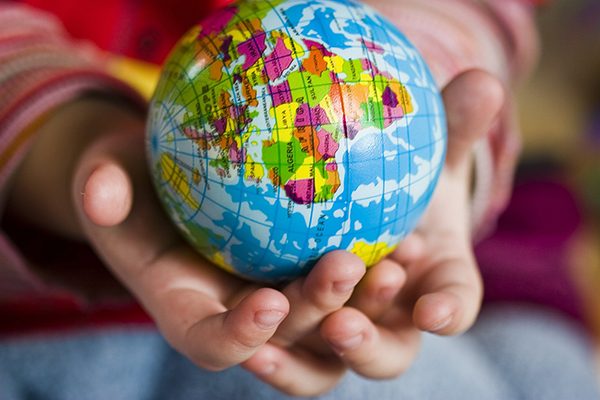 Research shows that travel/experiential gifts create more lasting memories than material gifts. Take, for example, the last holiday season – can you remember every gift you received? Now, think about your last vacation, or a vacation you took in your 40s, or 30s – that's easier, isn't it? No matter how much time has passed, we recall fond and challenging memories more easily. Plus, the experience begins before the trip even departs. The planning and the anticipation of the upcoming adventure create joy before the trip begins and the memories from the vacation last a lifetime. So, why worry about the perfect fit, color, brand, style, etc. this year? Give the gift of travel!
Check out these four reasons why a travel gift card or vacation is the best gift your money can buy:
Travel lowers stress and enhances creativity. We've already covered how travel can lower stress, even for retirees, but did you know that travel enhances creativity as well? Immersing oneself in the different traditions and way of life of a group of people increases cognitive flexibility and the ability to adapt to changes. Trying new things, working through new challenges, meeting new people and getting away from daily routine change a person for the better. You'll be giving the gift of happiness and health!
According to a Cornell University study, experiences make us happier than material goods do. It turns out, doing things rather than having things brings more lasting joy.
Experiential gifts and the memories they create last longer than the book that will be read in a month, the clothing that will be out of style next year, the object that will eventually break, and the electronic that will be obsolete by the next holiday season. Plus, they require less wrapping and the recipient doesn't have to figure out where to put it!
You're giving the gift of friendship. Spending a few days on a bus with a group of people is a surefire way to come home with a few new friends! We have many stories of solo travelers and couples teaming up with other passengers while on vacation and continuing the friendship after they return home. Many regularly meet for dinner or plan to take their next Starr vacation together. There's also been quite a few matches made on a Starr motorcoach!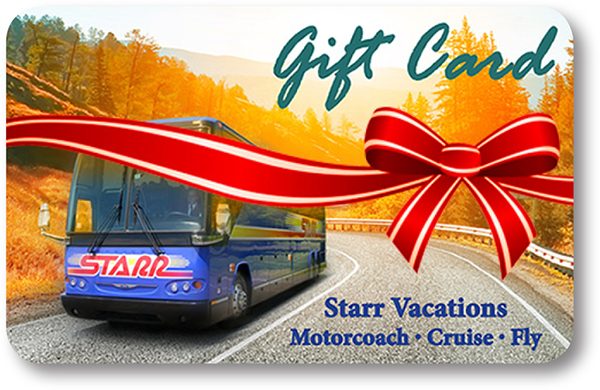 Don't take our word for it, click here to see why Travel is the Secret to Happiness!  Then, head over to our website to purchase your gift cards! And don't forget to bring your kids on your next vacation!
Starr gift cards for bus trips come in any denomination, and they never expire! Your loved one can choose from over a hundred destinations for a day trip, multi-day domestic or international vacation or an all-inclusive cruise! Browse our bus tours, then call or stop by our office to pick up a Starr gift card for everyone on your list!
Stay tuned next week for our Vacation Gift Giving Guide with suggestions for trips you can gift to that special someone!