Many of the trips we offer at Starr include free time to explore an area "on own." Your free time on own might include seeing the sites, local attractions, or tasting the best of the local faire. However you choose to spend it, here are some great ways to research the best of the best in the area.
TripAdvisor
TripAdvisor is a travel website boasting reviews of the best and the worst. If you go to their website, you can type in your destination and what you're searching for, such as "Boston restaurants" or "Cape Cod attractions" for example. The website then lists the top go-to places in the area by rank. The information and reviews are always current, so this is one website that we highly recommend!
Local Convention and Visitors Bureaus (CVBs)
Local CVBs are known for their tourism marketing. They always have an abundance of brochures and can recommend the best and most popular places in town. It helps that they are knowledgeable of every area of town too, so they can easily locate attractions nearby where you will be. You can either visit the bureaus in person, or simply do a Google search for the town website and contact them.
Google
In any case, there's always good ole Google! You can simply go to www.google.com and type in your destination, like "Cape Cod," and an array of websites will appear that can give you tourism information for your specific location. If you want to get a little more specific, you can type in "Cape Cod restaurants" or "best Cape Cod restaurants." Many times, bloggers have already written about your chosen destination with helpful pointers on the go-to places in the area.
Smartphones
If you own a smartphone, then it probably comes equipped with the handy little "map" app. What's neat about this is that you can actually search for restaurants, bars, shopping, fun, and so on, all in this little app. It can give you the reviews and distance from your location, too! So if you're just at a loss for how to spend your free time, search on your map app for what's nearby!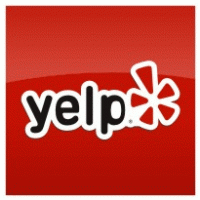 Yelp
Similar to TripAdvisor, Yelp is another great travel website. It lists reviews for local areas and allows you to search for specific places. If you're in the mood for Mexican, you can input your destination and "Mexican" to see what restaurants are highly rated.
Groupon
Once you have figured out how you'd like to spend your free time, then you can look into discounts. Groupon is an awesome website that lists deals that you can snag for dining and activities. It is also available as an app for your smartphone.
We love offering free time during travel because it allows you the freedom to customize your trip exactly how you'd like it. These websites and apps are great ways to research and plan the perfect getaway for you!