Managing a group of valuable Tour Directors is a responsibility I take very seriously. After taking on this responsibility in 2005, my only prior experience in Tour Directing was as a college student, home for the summer, and helping out a couple times at the last minute. Yes, I grew up hearing "on the road" stories from my dad at the dinner table and yes, I was quite familiar with public tours in general, but I had never regularly escorted them. Accordingly, I asked lots and lots of questions and learned as much as I could in a short time. But nothing educates you like "on the job experience."
Here's what I learned when I (officially) escorted my first public tour.
Get to know your guests!
One of the most rewarding facets of being a Tour Director is getting to know new people. It starts with the basics: Learning to recognize everyone – this is especially important since we don't require name tags for our passengers and people change clothes each day so you can't  try to memorize who they are by what they are wearing! I got to know my guests by sitting with them at meals, interacting with them on the bus, chatting with them in the hotel lobby, or spending time while on tour with them. People are all so different and each person has a story to tell.
Beat them to breakfast
If you tell our guests that breakfast is at 7am, expect them to be ready and waiting at 6:30am or before! If you get there before them, you can make sure the hotel is prepared with food, plates/utensils, seating and plenty of coffee! There is no "sleeping in" while you are on tour with a busload of guests who are used to waking up early!
Confirm, confirm, confirm!
You know the saying… "The best laid plans…" At Starr our Operations department crosses every "t" and dots every "i" but when you are on the road, anything can happen. Hotel contacts may forget to tell the front desk an arrival time, restaurants sometimes "lose" reservations and attractions may even "forget" to unlock their doors! All of these things have happened! So the most helpful thing I learned as a Tour Director is that you should always confirm (and sometimes re-confirm) all aspects of the itinerary. "Better Safe than Sorry!"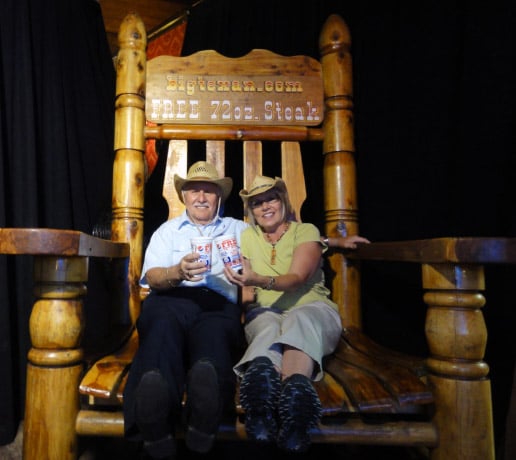 Build a rapport with your driver
Tour are most successful when the Driver and Tour Director work together. This starts with some pre-planning before the trip departs and continues all the way through the entire tour. Communication and mutual respect are the key ingredients. If the Driver sees a Tour Director is working hard and smart, s/he is more likely to do the same. Working together will make both the Tour Director and Driver have easier and more successful trips.
Balance your talking and quiet time and make the talking worthwhile
It's 2017 and let's face it, tour guests not only need some quiet time but lots of them bring their own personal electronics to keep them occupied. This means that a good Tour Director should know how to balance his or her time on the microphone.  In the morning, after a brief orientation, let the guests rest. After the first rest-stop it's time to start talking and sharing the plans for the remainder of the day. Tour Directors should do their homework on their destinations so they can educate their guests. Story-telling is a great way to convey information as it has been proven that stories are more memorable than just plain lectures. Add in some games for the guests to have some fun and maybe get to know each other. On a full day's drive, after lunch is another good time for quiet.  It's all about the balance!
And of course I couldn't just end at 5 so here's my 6th and final Best Practice:
Have fun! You only live once so this should not only be fun for our guests, but for our Tour Directors too! Shared travel can lead to wonderful experiences and if you're having fun, your guests are more likely to have fun, too! There's nothing like seeing a destination through the eyes of 50 different people from all different backgrounds.
Being a Tour Director was extremely rewarding for me, both professionally and personally. Even though it's lots and lots of hard work and preparation, the memories and experiences make it a wonderful experience.
Sandy Borowsky, VP Marketing