COVID-19 Information & Traveling With Starr
From electrostatic sanitization to enhanced cleaning techniques, Starr's Clean Care Program is our commitment to you to make sure your trip is clean, safe, and comfortable.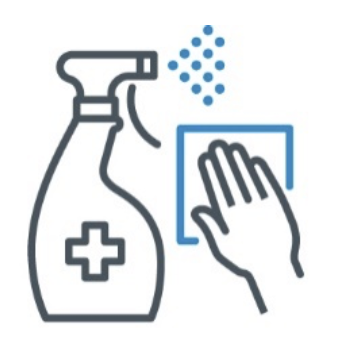 Every motorcoach is thoroughly cleaned and disinfected using CDC approved agents before and after every use.
Special focus on disinfecting high touch points such as entrance area handrails, parcel rack handrails and door latches

Headrests, armrests, seat belts and seat accessories

All surfaces in the restroom, including door handles

All surfaces within the driver's area

Every 14 days, each coach interior will be completely sanitized using Electrostatic Spray Technology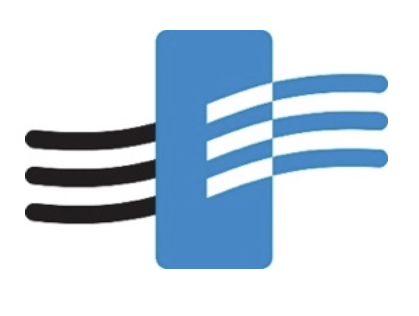 Onboard air quality you can rely on.
All cabin air completely exchanged with fresh, outside air approximately every 10 minutes

HVAC system filters recirculated air with MERV 7 or higher rated filter media, removing respiratory droplets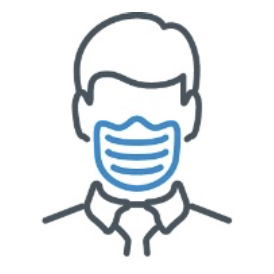 Ride Smart
Starr Drivers and passengers are required to wear a face covering while onboard the motorcoach.

Maintain physical distancing as you enter and exit the coach

Hand sanitizer dispensers are located at the front and rear of coach

PLEASE do not have anyone in your group travel if sick
Ride With Confidence
We consistently comply with guidance as provided by our industry associations as well as the CDC, WHO and local governments

Our Drivers, Technicians and Staff have been trained in best practices, including boarding and baggage handling.

Our additional investments in intensified cleaning and protection help ensure a sanitary environment
A Look At Our Standard Cleaning Procedures
First, it's important to know that every time a bus returns to the yard, and prior to going out on its next trip, it is professionally cleaned. In addition, the company who provides this professional motorcoach cleaning service is an extremely knowledgeable company also providing services to critical facilities such as hospitals and schools. Together, with them, we have developed new, enhanced procedures for further ensuring all the Starr buses you travel on are clean and sanitary. We are also enacting new procedures while our buses are on the road for during multi-day trips.
Enhanced Procedures for Pre-Departure Cleaning
Prior to every trip, the following additional procedures will be in place:
All commonly high touch areas will be treated with Fight Bac RTU, which is a broad spectrum disinfectant.  It is quaternary based, anti-bacterial cleaner ideal for this application.
> See details on Fight Bac RTU here.
Every 14 days, each coach will be completely sanitized using Electrostatic Spray Technology. Electrostatic sanitization is the most effective (more effective than foggers) way to ensure all surfaces in the motorcoach are completed sanitized. The product we are using for the Electrostatic Sanitization is called AirX Spray & Go, which is rated to kill 99.9% of bacteria within 5 seconds of application.  It is also rated for the human coronavirus among a long list of others.
> See details on Electrostatic Spray Technology here.
> See details on AirX Spray & Go Disinfectant here. 
An important note on the products above is that all have a SDS (Safety Data Sheet for the United States) and are appropriate and safe for the applications in which we are using them for.
Enhanced On-The-Road Procedures
While it's important that we make sure our coaches are clean and ready for you when you first step on, we've also ramped up our standard efforts to keep them clean when you are on your multi-day trips in the following ways:
We're providing extra hand sanitizer, and encouraging all our passengers to actively keep their hands clean and germ free.
We are providing disinfectant wipes for anyone who wishes to further clean their seating area. (If you have your own wipes and hand sanitizer, we encourage you to bring that as well, since you are likely aware that supplies of these materials are hard to come by.)
Every motorcoach has been equipped with a "Cleaning Go Kit" and our drivers will be performing an extra cleaning on a daily basis. This Cleaning Go Kit contains the same Fight Bac RTU solution used when the coaches are home, and during this daily service, all high touch surfaces will be treated.
Lastly, in addition to the above actions, we're asking all our passengers to use common sense and follow CDC recommendations on prevention whether you happen to be traveling with Starr or are simply at home. With all information floating around, we highly recommend visiting the excellent CDC website on coronavirus here: https://www.cdc.gov/coronavirus/2019-nCoV/index.html
With the steps above, we're looking forward to making sure any trip with Starr is fun, safe, and will be a great experience to remember.
We appreciate your understanding and are dedicated to continuing to provide you with the highest level of service that you have come to expect.
Sincerely,
The Starr Team
FAQs
Do your motorcoaches have filtered air?
Yes, all Starr motorcoaches have a 2 stage air filtration system, that both circulated and fresh air runs through.
Are the products you are cleaning the coaches with safe? Do they leave a residue?
Rest assured that the products we are using are both safe and effective.  There are many companies out there claiming their products can do things that they simply cannot do. We, along with our cleaning company, have selected the appropriate products, all with official Safety Data Sheets for the United States.  Additionally, these products do not leave a residue on hard or soft surfaces such as our seats.
Is there a smell associated with the products you are using?
The Fight Bac RTU solution does have a mild citrus fragrance, but it does not smell like bleach and will likely not be noticeable as you are riding on the coaches.  The solution used for the Electrostatic Spraying does not have an odor and in fact a nice side effect is that it eliminates any odors that might be present.
More FAQs to follow as our customers write in with them.