Get Home for the Holidays
Travel Direct between PA's Bucks and Montgomery Counties and NJ's Mercer County to/from Penn State Main Campus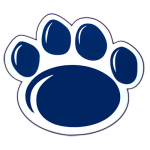 Get Home for the Holidays
Travel Direct between PA's Bucks and Montgomery Counties and NJ's Mercer County to/from Penn State Main Campus
Travel on deluxe Starr motorcoaches.
Enjoy free Wi-Fi, power outlets, and restrooms on your pre-booked ride.
BOOK EARLY!
Rates go up the closer you book to the trip date.
Roundtrip from $95
One way from $65
Opening Soon!
Signup for notifications.
Depart Home Pickups
See pickup points in booking for exact timing
Opening Soon!
Signup for notifications.
Looking for additional dates or different pickup locations?
Easy, Convenient Booking
Starr uses the Rally bus platform for booking. Book your ticket, download the app, and track your bus as it picks you up!
Convenient Locations
Don't drive to Philly or King of Prussia! Select from locations in Bucks, Mercer, and Montgomery counties and travel right to Penn State.
Power Up!
Power outlets at every seat! Keep your devices charged and enjoy your movie for the trip.
Wi-FI
Stay connected and don't drive up that data plan, enjoy onboard Wi-Fi 🙂
Plenty of Luggage (Laundry) Space
Plenty of room in our luggage bays for all your laundry… oops, we mean luggage.
Onboard Lavatory
Enjoy the convenience of onboard restrooms, ensuring comfort for your whole ride.
Travel With Fellow Nittany Lions!
The bus is dedicated to student travel. Hang out and meet new friends!
Easy
Hop on the bus, sit back and watch a movie, take a rest, and enjoy Wi-Fi and onboard restrooms.